UN SDG 8: Decent work and economic growth
Promote sustained, inclusive and sustainable economic growth, full and productive employment and decent work for all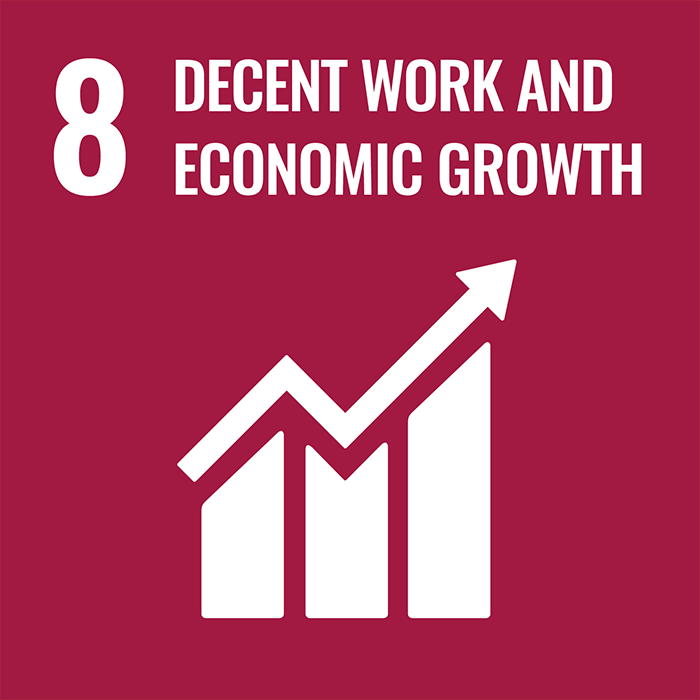 Our research

Our Urban Studies research has been recognised by REF 2021, with 96% having been evaluated as 'world leading' or 'internationally excellent' in terms of its originality, significance and rigour. The research covered topics as vital as welfare reform, land vacancy and social regeneration, and the effect of government cuts on the poorest households, and involved collaboration with local and national government.
Researchers in the Macroeconomics Research Cluster are engaged in work across a broad range of themes covering both closed and open economy topics and management of economic policy at shorter and longer-term horizons. Members of the cluster regularly engage with central banks and policymaking institutions around the world. Professor Ronald MacDonald's research interests include the hydrogen economy and its implications for productivity and growth, and he was appointed OBE in 2015 for services to economic policy. He has served as an advisor and consultant to a number of governments, central banks and public bodies.
Learning & teaching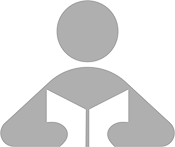 Our triple-accredited Adam Smith Business School, named after the father of modern economics, aims to follow his legacy by developing enlightened, engaged and enterprising graduates who are internationally recognised and make a positive impact on culture and society. The school offers undergraduate and postgraduate programmes in economics, finance, accountancy, management and financial technology.
The school is also an advanced signatory of the UN Principles of Responsible Management Education and has led on a variety of initiatives that live up to our commitment to promoting sustainable development and responsible management in our teaching, research and practice.
Two of our leading academic economists, Professor Alan McGregor and Professor Graeme Roy, jointly deliver CPD courses on Local Economic Development and Inclusive Growth to employees of public, private and third sector organisations in Scotland.
Find out more
Adam Smith Business School
University operations

The University is one of the biggest employers in the city, with more than 9,000 staff. We recognise the duty we have to nurture an inclusive, dignified and respectful working culture in which everyone is valued and recognised. We do this in many ways; through our Living Wage commitment; by taking measurable actions with clear ownership through our Equality and Diversity Committees and Champions; through the monitoring and actioning of pay gaps; and by our partnership with our Campus Trade Unions.
We are committed, not only to ensuring that modern slavery and human trafficking do not take place within the University, but we have partnered with Scotland Against Modern Slavery to support their mission to eradicate all forms of human trafficking and exploitation in Scotland. Our Procurement Office has implemented the Advanced Procurement of Universities & Colleges Supply Chain Code of Conduct. This focuses on the organisation and its suppliers' responsibilities in social, ethical, economic and environmental areas across the Supply Chain. The University has partnered with EcoVadis to evaluate our strategic external suppliers' sustainability and corporate social responsibility worldwide.
Civic engagement

We want our students and staff to have the opportunities to grow and develop their careers during their time with us and beyond, and that are also beneficial to the local community. For several years, the University Internship Hub has run the successful Find a Solution programme, which gives our students the opportunity to work with community-based organisations on paid projects. This helps these institutions take forward their strategically important projects and provides our students with experience that can help them as they enter the labour market. Our Careers Service offers employers the opportunity to advertise graduate vacancies, work experience and internships and part-time jobs. Registered charities can also advertise volunteering opportunities.
The size and breadth of the University means it is a significant anchor institution and contributor to the Glasgow City Region economy and beyond. Its economic footprint is significant, due largely to its high-quality research, learning and teaching activity, international reach, and contribution to educational exports. Analysis by London Economics, one of Europe's leading economic consultancies, independently assessed the University's economic contribution to the UK economy at around £4.4 billion. The University's Principal and Vice-Chancellor, Professor Sir Anton Muscatelli, is committed to supporting the city's economic and social prosperity, chairing its Commission for Economic Growth, and fulfilling advisory roles on economic growth and productivity at Scottish and UK level.
The University is also a key player in the city's ambitious plans for the regeneration of the Clyde and a key partner in the development of a Glasgow Riverside Innovation District (GRID). GRID is helping to transform some of the most deprived areas in Scotland through an inclusive approach to innovation, by engaging with local communities traditionally under-represented in entrepreneurial and innovation activities, to help develop a community-centred innovation district strategy.
The University is a key player in the city's ambitious plans for the regeneration of the River Clyde and in the development of a Glasgow Riverside Innovation District (GRID), which is helping to transform some of the most deprived areas in Scotland.
Find out about our progress towards the 17 SDGs: