UN SDG 9: Industry, innovation and infrastructure
Build resilient infrastructure, promote inclusive and sustainable industrialisation and foster innovation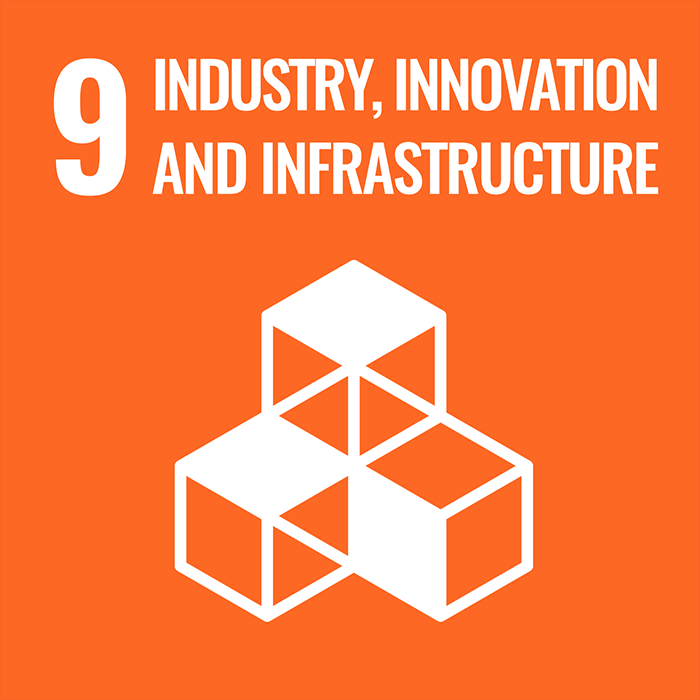 Our research

Our research continues to position Glasgow, Scotland and the UK as leaders in several key sectors for the economy.
A University of Glasgow spinout which aims to create more effective methods of treating lung diseases has secured a £1m grant from Innovate UK.
The award will help the Acu-Flow team and their research partners advance the development of their nebuliser technology, which uses an innovative surface acoustic wave technique to deliver medicines into patients' lungs. Over the next two years, the Acu-Flow team, supported by partners at the University of Glasgow and the NIHR Devices for Dignity Med-tech Co-operative, will work to develop a fully integrated nebuliser, ready to take to large-scale manufacture.
Our Living Laboratory for Precision Medicine, one of the successful bids to the UK Research & Innovation Strength in Places Fund (SiPF), is a flagship project of the Glasgow Riverside Innovation District (GRID), expanding the life sciences industry in Govan. The Living Laboratory delivers expert support for industry, growing space for new business and strong co-sector partnerships that will ultimately support the development, growth, and commercialisation of the precision medicine industry in Govan and Glasgow.
A University spinout aims to create more effective methods of treating lung diseases through the development of their nebuliser technology, which uses an innovative surface acoustic wave technique to deliver medicines into patients' lungs.
Learning & teaching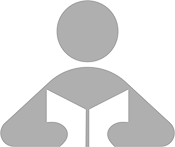 We offer a range of programmes that provide students with the knowledge and skills to deliver inclusive, sustainable and resilient infrastructure and innovation. Our unique postgraduate programme in Precision Medicine & Pharmacological Innovation focuses on the current and future needs of the life sciences sector and is delivered in conjunction with the Precision Medicine Scotland Innovation Centre at the Queen Elizabeth Hospital in Glasgow. The programme covers aspects of commercial innovation and entrepreneurial skills, together with the principles which underpin the emerging science at the interface between genetics and pharmacology.
Our Adam Smith Business School offers prestigious programmes in entrepreneurship, business management and development, and innovation. The Erasmus Mundus Master in Global Markets, Local Creativities provides perspective on the globalised economy, focusing on creative and cultural economies/industries, urban ecosystems that foster entrepreneurship, creativity, innovation and business cultures. Our Masters in Global Business offers students the opportunity to live, work and study in three countries to discover how business is done in an international environment.
University operations

The University actively supports researchers and academic staff in the creation of new ventures to bring new ideas and breakthrough innovations to market. An example of this is a new initiative, Innovating the Future, which will promote, develop and sustain social enterprise as an alternative set of models for academic spinout opportunities. In addition, our R&I team works with inventors to evaluate and patent inventions, identify funding and opportunities, and market and licence inventions. Our current venture portfolio includes a range of spinouts and start-ups in industries including bioscience, pharmaceuticals, robotics, big data, nanotechnology and environmentally friendly insecticides. Many of our spinout companies and technologies have been acquired, recognising the growth potential of the companies and the impact of their technologies and services.
This year, the University appointed Uzma Khan as the first Vice-Principal Economic Development and Innovation. The creation of this role emphasises the University's commitment to our innovation agenda and plans for the Glasgow Riverside Innovation District (GRID).
Civic engagement

GRID is an ambitious partnership between the University of Glasgow, Glasgow City Council and Scottish Enterprise, aiming to become an anchor for driving 'place-based' economic development, through working together, uniting networks of people and ideas.
The partnership fosters an interdisciplinary approach to inclusive innovation, with people, business and communities at its core, contributing to community wealth building through the creation of collaborative, cultural, sustainable and entrepreneurial activity.
Inclusive innovation is also at the heart of the development of GRID and is part of the wider innovation ecosystem in the city, aiming to build on existing strengths in precision medicine, boost existing collaborations with industry, and encourage the formation of new partnerships in some of the most dynamic sectors of the economy. An inclusive innovation approach also acknowledges that innovation has broader applicability beyond economic growth, and that it can play a critical role in addressing social issues such as education, sustainability and health, as well as improving the everyday services people use, such as transport. With its breadth of research excellence, the University is well placed to help drive these non-economic innovations.
Find out about our progress towards the 17 SDGs: