UN SDG 3: Good health and wellbeing
Ensure healthy lives and promote well-being for all at all ages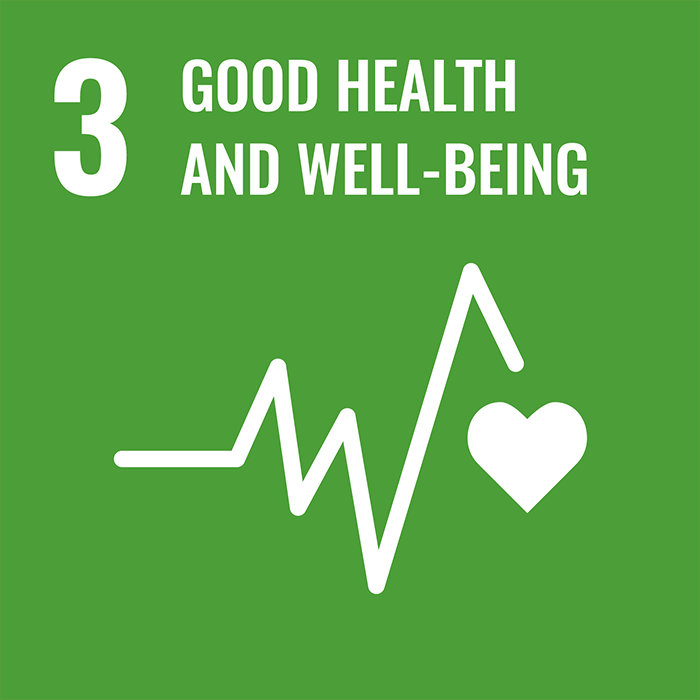 Our research

The past few years have seen the world experience unprecedented global health challenges. The mission of our School of Health & Wellbeing is to prevent disease, improve health and wellbeing, and reduce inequalities: locally, nationally and globally. The school brings together academics from across the University and from government, the NHS, local authorities, and the voluntary and private sectors. Our academics lead pioneering cardiovascular disease prevention work, leading to landmark clinical and cost-effectiveness trials. These studies provided the foundation for cardiovascular disease risk assessment and prevention, which has transformed patient care and provided a cost-effective prevention strategy for healthcare providers, making a major contribution to the falling cardiovascular disease mortality rates across Europe and the US.
Professor Sally Wyke, Interdisciplinary Professor of Health & Wellbeing, led the EU-funded consortium EuroFIT, an effective and cost-effective lifestyle change programme for men to increase physical activity. It is now being developed for wider implementation across Europe by Healthy Stadia. The groundbreaking programme is aimed at male football fans aged between 30-65 and harnesses the intense loyalty they have for football, attracting them to a lifestyle change programme delivered by football coaches at club facilities. The EuroFIT consortium has worked with over 20 football clubs in the UK, Netherlands, Norway and Portugal.
EuroFIT is aimed at male football fans aged between 30-65 and harnesses the intense loyalty they have for football, attracting them to a lifestyle change programme delivered by football coaches at club facilities.
Learning & teaching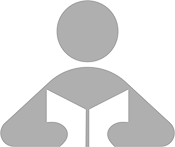 The University offers a range of outstanding education programmes at undergraduate and postgraduate level, designed to develop health professionals equipped to tackle the major biomedical and life sciences challenges of our times, both locally and globally. Our College of Medical, Veterinary & Life Sciences is consistently ranked in the top 5 in the UK for Dentistry, Medicine, Nursing, Medicine and Biological Sciences (THE REF Rankings 2021, Complete University Guide 2023, Times/Sunday Times Good University Guide 2023). Our School of Medicine, Dentistry & Nursing offers programmes in medicine, dentistry, physiology & sports science and human nutrition. Our Masters in Public Health and PhD in Social & Public Health are focused on ensuring its practitioners are well placed to improve health through health promotion, disease prevention, reducing health inequalities and prolonging life.
The School of Health & Wellbeing offers postgraduate programmes, designed to offer students research which makes the world a better place to live. The General Practice & Primary Care programme (MSc-Research, PhD or IPhD) teaches skills that address problems posed by complex care needs and inequalities, particularly in relation to chronic illness and multimorbidity, and marginalised populations such as migrants and those living in areas of severe deprivation.
University operations

Our Counselling & Psychological Services team offer a range of practical support to students, including the Wellbeing Masterclass. Topics covered in the Masterclass include Anxiety, Low Mood, Overcoming Perfectionism, Building Resilience and Managing Stress, and many more skills to help manage mental health and wellbeing at University and beyond.
Staff can access resources including the 24/7 employee assistance helpline PAM Assist, alongside a large network of mental health first aiders. In addition, the University participates in Togetherall (formerly Big White Wall), a safe and supportive online space.
We also offer staff the opportunity to have free dental treatment, delivered by the students at our Dental School. Treatment is carried out under the supervision of a qualified dentist and is a great opportunity for both staff and students.
Civic engagement

Co-IMMUNicate is a collaborative project, run by Dr Megan MacLeod and a multidisciplinary team including from our School of Infection & Immunology, along with colleagues from Glasgow School of Art and local schoolteachers. The team are working together to design fun and interactive activities that mirror the research into respiratory infections that we conduct at the University. The project engages with local schoolchildren and their families to co-create resources and activities to help explain what happens when people are infected with a respiratory virus. The best of these activities are taken each year to the Glasgow Science Festival (2021–23) where they are presented by the researchers with help from the school pupils. The team disseminate their resources through their website, including 'Science on the Sofa' activities and an interactive app that uses augmented reality to explain immunity to respiratory viruses.
The University is a key supporter of the 'Rising Stars' social outreach project that offers children and young adults from less affluent areas the opportunity to engage in sports, develop transferable skills and help them achieve their full potential in life. Coaching for in-class basketball sessions and after-school clubs in Govan primary schools is delivered by Glasgow University Basketball Club player and coach volunteers. These feed into the Govan High School programme where mentoring, trips and tours of the University help to raise aspirations.
Find out about our progress towards the 17 SDGs: