UN SDG 7: Affordable and clean energy
Ensure access to affordable, reliable, sustainable and modern energy for all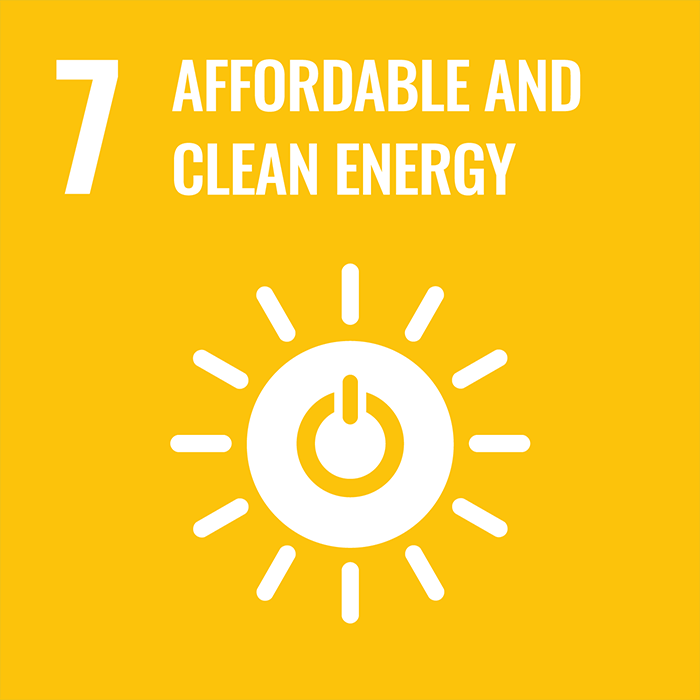 Our research

Net Zero targets can only be achieved through a mix of strategies using renewable sources at different scales. Dr Kiran Ramesh in our James Watt School of Engineering is developing novel energy-harvesting mechanisms such as oscillating wings mimicking fish tails. At small and medium scales these devices can be more efficient and environmentally friendly than conventional horizontal axis wind or hydro turbine designs.
Researchers from the University are lending their support to a new project which aims to help enable the future take-up and integration of hydrogen and alternative liquid fuels, to support the UK's climate change ambitions and for a strategic roadmap for the country's hydrogen economy.
Professor David Flynn in our James Watt School of Engineering is leading the University's contribution to a new national consultation on hydrogen integration, which sees senior researchers across UK universities tackle the research and systems integration challenges blocking the wider use of hydrogen and alternative liquid fuels in the UK. The current energy crisis has created even greater urgency around the exploration of alternative fuel integration. The breadth and depth of our expertise means that we are well positioned to address complex multidisciplinary challenges such as these.
Learning & teaching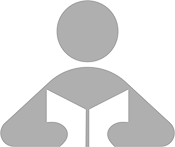 Our Masters in Sustainable Energy, delivered by our College of Science & Engineering, is designed to equip students for meaningful work in the international energy sector. The programme addresses all key aspects of sustainable energy, from the most advanced technologies through to ethical and economic considerations. Scotland has seen great expansion in sustainable energy businesses in the last decade, and graduates
from this programme have gone on to work for leading companies in their field.
We offer many other programmes which equip our students to be world-changing in the field of affordable and clean energy. Disciplines from across our colleges, including engineering, chemistry, environmental science, physics, business and economics, maths and statistics, and many more all have a part to play in our ambitions around energy.
University operations

Our site on the banks of Loch Lomond, home to the Scottish Centre for Ecology & Natural Environment, is heated by sustainable heat pumps: the living quarters by ground source heat and the research facility by air source heat. The Rowardennan site won the Carbon Trust Low Carbon Building Award back in 2007, which illustrates our early commitment to energy efficiency and sustainability.
Our rigorous design standards, applied to all new buildings and major refurbishments, stipulate the requirement to ensure that low- and zero-carbon technologies are investigated at an early stage of design in conjunction with the development of passive design and energy efficient technologies.
Renewable energy generation technology is installed in all new main buildings, including photovoltaic solar panels in the Sir Michael Stoker, Mary Stewart, JMS and ARC buildings.
As explored in our Carbon Management Plan, our engineers in Estates' Technical Services, led by Billy Ferguson, are exploring inventive ways to make carbon emissions savings. A schedule of work is already underway to improve our insulation; install heat pumps in more buildings; improve our existing Biomass boiler; and to add further buildings to our District Heating Network. We have recently added our James Watt South and Nanofabrication buildings to District Heating, allowing us to decommission three gas boilers.
The District Heating system in our Gilmorehill Campus positions us favourably for the future and a feasibility study is being undertaken on the introduction of a low-carbon heating source that will substantially remove the need to burn gas and decarbonise energy use.
As Scottish Regional Chair of the Association of University Engineers, Billy has been collaborating with colleagues across HE to share knowledge on the challenges we all face, including leading on a recent conference, the main theme focussing on the challenges all HE faces in achieving net zero.
Our site on the banks of Loch Lomond, home to the Scottish Centre for Ecology & Natural Environment, is heated by sustainable heat pumps. The building won the Carbon Trust Low Carbon Building Award back in 2007, which illustrates our early commitment to energy efficiency and sustainability.
Civic engagement

Colleagues from our Adam Smith Business School and School of Engineering recently teamed up with partners in the UK and India to test a solar-hydraulic power generation system aimed at providing clean, affordable and secure electricity to the remote hill-tracts region of Bangladesh. This was an opportunity to combine our crossdisciplinary expertise with industry knowledge to find a solution to energy poverty.
The University is working with SP Energy Networks on an Ofgem programme managed in partnership with Innovate UK. These Strategic Innovation Fund projects apply our research expertise to the urgent challenges we face as a result of the climate emergency. One project is Heat Balance, led by Professor Gioia Falcone from our James Watt School of Engineering. Heat Balance is trialling thermal storage and examining how it could be used to benefit the UK's electricity demand. Using advanced technology, the project seeks to identify methods that can be adapted for the UK's specific geology to ultimately reduce the overall cost of heating for customers.
Find out about our progress towards the 17 SDGs: