UN SDG 6: Clean water and sanitation
Ensure availability and sustainable management of water and sanitation for all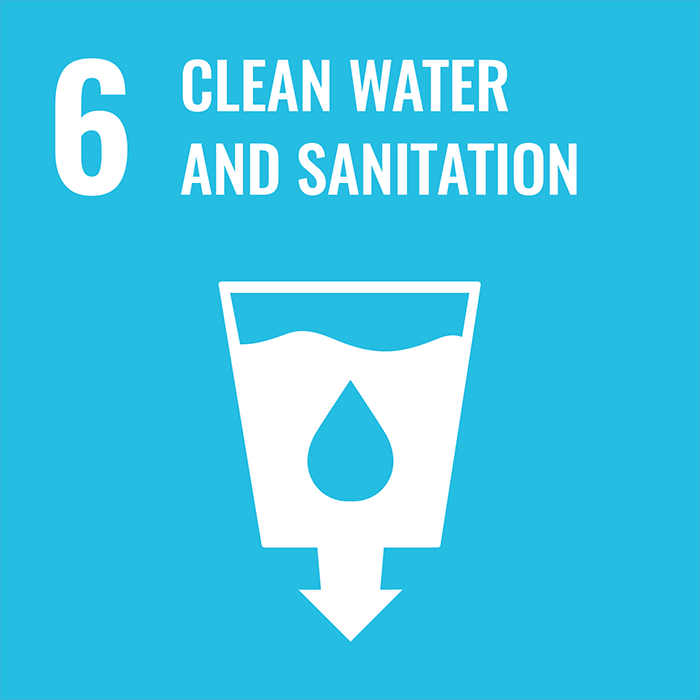 Our research

Some 35% of the world's population, most of whom live in rural communities, lack access to either improved sanitation or safe drinking water. The western, centralised model for water supply and treatment is too energy and capital-intensive to deliver sustainable solutions in these countries. Professor Bill Sloan, from our James Watt School of Engineering, and his team will harness the bioprocessing power of microorganisms to deliver clean drinking water and treat wastewater in rural communities using low-energy, sustainable, off-grid technologies. Working from our new and innovative interdisciplinary Mazumdar-Shaw Advanced Research Centre (ARC) will ensure Professor Sloan and his team have proximity to a range of disciplines and expertise which will help them achieve their ambitious goal. The team also works in close collaboration with Scottish Water, colleagues across the UK and academics and water utilities in a wide range of countries, including Thailand, Brazil, Mexico, India, Pakistan, US and Canada.
The Glasgow Water Cluster brings together a diverse community of researchers from all four colleges at the University, committed to delivering the multidisciplinary and holistic response water management needs. A series of webinars run by Professor Cecilia Tortajada and Professor Asit K Biswas, world-leading authorities in this field, seeks to provide a platform for discussion on current and future water-related problems and potential solutions from a multidisciplinary, multisectoral and multi-issues basis.
In addition, the Glasgow Water Cluster is hosting a series of workshops which aim to bring together researchers from a diverse range of disciplines and relevant stakeholders to gain a greater understanding of the conceptualisation of water from a variety of perspectives. This will allow the co-production of a future interdisciplinary research agenda for living sustainably with water.
The Glasgow Centre for International Development (GCID) are addressing the global issue of access to clean water and treatment of wastewater through international collaboration. The centre is working with local communities, policymakers, industry partners and research teams in countries throughout the Global South to develop solutions that are robust, locally adapted and scalable.
The Glasgow Water Cluster is a research community dedicated to water management that reflects on, critically interrogates and addresses global challenges related to the sustainable management of water.
Learning & teaching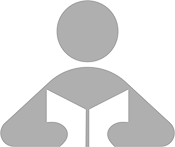 Our School of Geographical & Earth Sciences offers programmes that contribute to SDG 6. These include our MSc in Sustainable Water Environments, which equips students with an interdisciplinary and global perspective on different surface water environments, incorporating issues such as climate and land use change, flood risk, restoration, ecosystem health and associated management perspectives.
Our MSc in Environmental Futures: Sustainable Solutions also incorporates recent advances in ecology and the restoration of river, coastal and lake environments, and teaching includes case studies of managing, protecting and restoring water systems.
Find out more
Postgraduate study
University operations

Each year from 2016–2020, the University ran an internal grants call using funds allocated to us from the Global Challenges Research Fund via the Scottish Funding Council. Our competitive selection process awarded different types of grants, including research projects, capacity-strengthening activities, meetings and exchanges, Masters student scholarships, network support and fellowships.
From 2016–2021, this fund supported 208 initiatives with 437 partners in 68 countries. We are proud that 51% of these initiatives were led by female PIs and 42% were led by early career researchers.
We continue our commitment to pump-priming and partnership development through a new initiative funded directly by the University. The GCID Small Grants Fund is anticipated to run from 2022–2025 and will support equitable co-development of funding proposals targeting low- and middle-income country challenges.
Alongside the rigorous processes Scottish Water carry out on both our incoming and waste water, our Estates team have monitoring schedules in place to ensure good water hygiene on our campuses and in our residences. We partner with a specialist water hygiene contractor to carry out stringent testing to ensure we are meeting standards including those laid out in the HSE Technical Guidance.
We provide free drinking water across the University, as committed to in our Glasgow Green strategy.
Civic engagement

Commencing on World Water Day, 22 March, the University's School of Interdisciplinary Studies hosted a webinar entitled 'Water, Food and Climate Change in COP26: What Was Expected and What Was Achieved'. The panellists included highly respected academics from across the world, and was introduced by our Principal and Vice-Chancellor, Professor Sir Anton Muscatelli. The discussions focused on the extent to which COP26 succeeded in addressing water and food security issues, and what aspects should be considered for COP27 and beyond. The webinar was published on YouTube and is publicly available.
Access to clean water and treatment of wastewater are important components of public health. In many developing countries, water management and treatment have been improving, but the costs of water and sewage management can be prohibitive. Our Glasgow Centre for International Development is working with local communities, policymakers, industry partners and research teams in countries throughout the Global South to develop solutions that are robust, locally adapted and scalable.
Find out about our progress towards the 17 SDGs: