UN SDG 10: Reduced inequalities
Reduce inequality within and among countries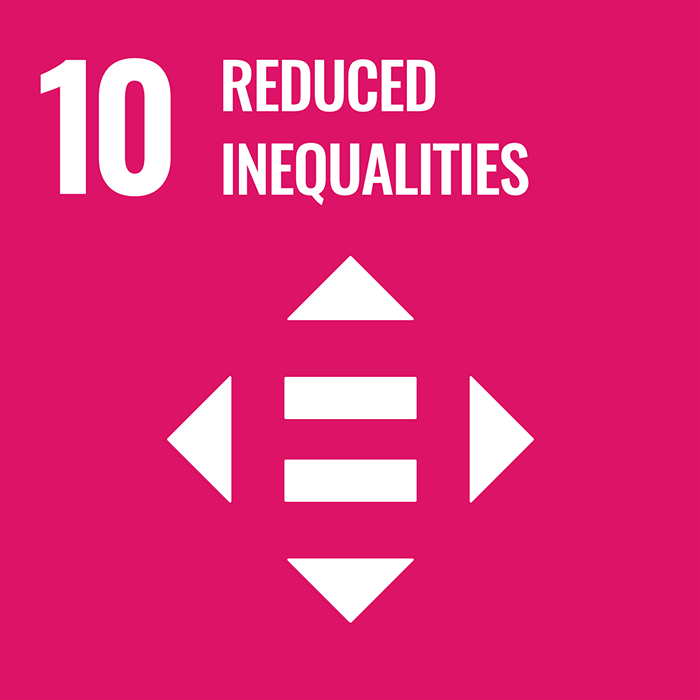 Our research

The University's Glasgow Research Beacons are six crossdisciplinary areas of research excellence which bring together inspiring researchers from across the University who are working with other institutions, funders, practitioners, policymakers and charities to address grand challenges that have impact on both a national and international scale. One of the six Beacons is Addressing Inequalities. We work together to understand and address the processes that generate inequalities and their profound effects on individuals, communities and populations across the world.
Addressing inequality is a strand of activity that runs through the work of the University. Policy Scotland is also active in this area and continues to produce research briefings and papers that consider the implications that government policy in relation to Levelling Up, Universal Credit and COVID will have for communities in Glasgow and further afield.
Our researchers work with local and national governments to develop and assess policies to reduce health inequalities. Researchers from Glasgow have shown that having access to green space may significantly reduce the gap in mental wellbeing and mortality between richer and poorer people. This work is now influencing urban planning and development, with the long-term aim of changing people's environments and reducing health inequalities.
Our researchers have shown that having access to green space may significantly reduce the gap in mental wellbeing and mortality between richer and poorer people. This work is now influencing urban planning and development, with the long-term aim of reducing health inequalities.
Learning & teaching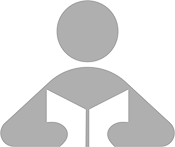 The University has a long-established portfolio of pre-entry bridging programmes, with progression routes to all University degree areas for WP and Access learners of all ages. The University develops and expands this as appropriate, facilitating programmes individually and in collaboration. Partnership is key to successfully widening participation. Partners include: 14 Local Authorities; 160 secondary schools and associated primary schools; FOCUS West Schools for Higher Education Programme; Scottish Wider Access Programme; the Reach partnership (the University facilitates this programme for the West of Scotland); other HE institutions; FE colleges; third-sector partners such as IntoUniversity, the Robertson Trust, the Sutton Trust, Santander Universities, ICAS, Carers Trust, Who Cares? Scotland and MCR Pathways; alumni and philanthropic donors.
In 2020–21, the University engaged with over 25,000 pupils and adult learners via our programmes, including 2,100 pupils on the Top Up Programme, 1,500 pupils on the Reach West Programme, 600 students at Summer School; and 250 Access students.
Find out more
Postgraduate study
University operations

The University is committed to promoting equality in all of its activities, and aims to provide a work, learning, research and teaching environment free from discrimination and unfair treatment. In order to support our core value of equality and inclusion, the University has nine Equality Champions drawn from Senior Management whose responsibility it is to promote and raise awareness around equality and inclusion issues. The champions have individual focus on issues including age; disability; gender; LGBT+, race, religion, or belief; refugees; and mental health. The champions form the Equality & Diversity Committee alongside our dedicated Equality, Diversity & Inclusion team from our People & Organisational Development Directorate, and representatives from our student bodies, trade unions and University Court. The extent of our governance and resource in this area illustrates our commitment to providing the most inclusive and equitable environment we possibly can, and to tackling any issues identified.
The University has published the 'Understanding Racism, Transforming University Cultures' report as part of our commitment to being an anti-racist institution. The project group responsible for the report carried out extensive research, collected a range of data and evidence, and conducted in-depth interviews. As a result of this work, the University has published a comprehensive action plan to help tackle racism and racial harassment as part of its efforts to address racial inequality. The action plan is part of the recommendations, including practical steps, found in the University's 'Understanding Racism, Transforming University Cultures' report. Practical work is already underway, including the recruitment of Respect Advisors, anti-racist training and policy updates.
Civic engagement

We have partnered with the University of Edinburgh and the educational charity IntoUniversity to launch three local education centres in areas with some of the highest levels of deprivation in Scotland. The centres aim to support and nurture children growing up experiencing poverty and will engage them across their entire learner journey, with involvement from the community, schools, business, and FE colleges.
Despite the difficulties of the pandemic, the partnership fundraised for an initial five-year period, successfully recruiting staff and opening all three centres. Centre programmes partially commenced in 2021–22, with the first full academic year of pupil engagement launching at the start of the 2022–23 academic year.
We have taken a cross-University approach to IntoUniversity, involving academic schools and professional and student support service areas, combined with a new strong external and cross-country partnership approach, to enable this exciting and impactful development to come to fruition.
Find out about our progress towards the 17 SDGs: