Byres Community Hub
The Byres Community brings together the world changing research conducted in the School of Health & Wellbeing within Glasgow's west end.
About Byres Community Hub
Our collaborative research hub brings together researchers from seven different disciplines and our ground floor space is open to the public.
Booking
Our Community Hub has meeting and temporary event space available for researchers, the public, charities and companies to book.
How we help build community
The Byres Community Hub aims to help build community in the heart of the west end of Glasgow. We have a number of vibrant spaces for you to book and the ground floor of our building is completely open to the public. Find out more about our facilities and how you can use them.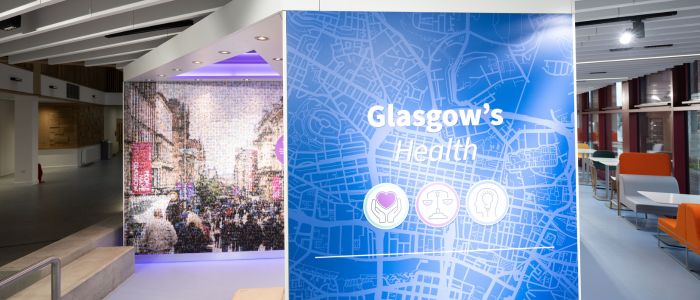 Glasgow's Health Exhibition
Explore population health with our 'Glasgow's Health' interactive exhibition.
Café Omni and Public Facilities
Our facilities are open to all and include; social space, baby feeding room, reflection room, toilets including changing places toilet, disabled access toilet, dog friendly.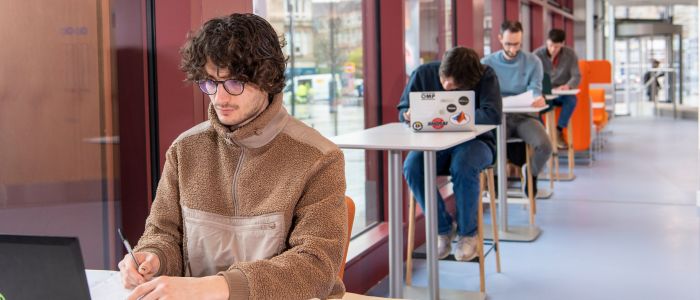 Byres Community Hub
Temporary exhibitions, display tower, events space for community and public engagement events, meeting rooms available for not-for-profit groups to book