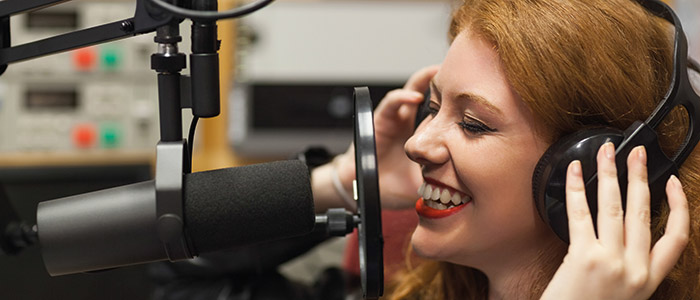 If you have practical experience in music and a keen interest in the technical, cultural, historical, and philosophical questions it opens up, then this programme is for you. In each year you are given a range of options both in Music and other subjects, allowing you to design a degree pathway that caters to your own particular interests and strengths.
In each year you are given a range of options from which to choose, allowing you to design your degree to cater to your own particular interests and strengths.
September start: session dates
Music MA (Hons): W300 4 year degree
Music at Glasgow
What our students say
Name: Cemre Nationality: Cypriot
What year are you in? 4th.
What degree are you currently studying? Bachelor of Music with Honours.
Why did you choose this degree? I grew up in a musical family and I knew that I wanted to study music at university from a very young age.
What subjects did you study in first year? Music: BMus is a single study course.
Why did you choose to study at the University of Glasgow? Both the course content and the city were very appealing to me. I wanted a flexible course that allowed me to study different areas of music. I visited Glasgow a couple of times before I came to study here and I fell in love with its rich music scene and of course its sense of community.
What is your favourite module and why? That is a difficult question! Musical Culture through the Long 18th Century was one of the most interesting modules I took. Having the chance to interact with some of the most influential researchers and performers in this area, not only by attending their classes, but also dancing (or attempting to dance!), singing and chatting with them at the workshops and observing the original historical sources at the library made my learning experience very engaging.
What is the best thing about studying at the University of Glasgow? The approach of our lecturers. Rather than being expected to memorise some books, to compose in a certain way or to perfect a specific repertoire, I was always encouraged to think critically, creatively, and to explore the best of myself, through the pathway of modules I chose.
What do you want to do when you graduate? I want to work and travel for a while and then to start a postgraduate course in contemporary music practice.
What is one piece of advice you would give to incoming students? If you want to get the most out of your time at the university, always look for what is happening around you. Check the concert timetables, find performance opportunities, join a student club and try something completely new, volunteer, look for study abroad opportunities! There is something for everyone in Glasgow, enjoy it!
Name: Adam Nationality: British
What year are you in? 4th.
What degree are you currently studying? Music (MA) Single honours.
Why did you choose this degree? I chose the Music (MA) path to help me work out what I actually wanted from my degree and from life. The flexibility the degree path offers really gave me the freedom to study anything and everything that interested me.
What subjects did you study in first year? Music, Philosophy and English.
Why did you choose to study at the University of Glasgow? To be somewhere new but not too far from my family in Aberdeen. Being in a city so known for its music scene was exciting and the University is so gorgeous, with a great reputation.
What is your favourite module and why? The composition course as its tutors are so passionate and diverse that every day is just as exciting (and often crazy) as every other. Being in an environment where you're encouraged to just be yourself and do what you want to do is so creatively freeing and I've grown so much artistically and personally because of it.
What is the best thing about studying at the University of Glasgow? The community feeling of the University, be it a subject area, or a society, there's a sense of community everywhere. What do you want to do when you graduate? I'd like to compose and work in the field of music, and hopefully some research or lecturing along the way!
What is one piece of advice you would give to incoming students? Be yourself. In both your life in and out of the classroom. Take creative chances, do things that interest you. You came to study for yourself, try new things, and take classes you're excited by. Grow. The worst that can happen is you learn!
Music facilities
Music facilities within the School of Culture and Creative Arts include three studios, the Audio Lab, a small library and a number of seminar and practice rooms. The School also has preferential access to the University Concert Hall.
Student work experience opportunities
Each year there are opportunities for students to gain work experience working either as the librarian in the School library or as an intern in the suite of studios, assisting with production work and carrying our admin and maintenance tasks.
Music club Glasgow University
Music Club is a student-run umbrella organisation comprising of a number of student-run music groups. All the groups are open to any ability and no auditions are necessary. The club is friendly and social, with most groups going for post-rehearsal drinks, and regular social events spanning the whole club. With five different ensembles and five concerts, as well as an end of year ball and a residential trip, music club is a relaxed and friendly way
of playing music while meeting some great people! For more information visit: gumusicclub.com
Programme structure
Year 1
You will take two courses: Listening in culture and Listening through analysis. The first encourages an open-minded, multi-disciplinary approach to listening and writing about music of all genres and styles, while the second explores more technical approaches to the understanding and analysis of musical works and events, as transmitted through notation, live performance, recording or audiovisual media.
Year 2
The compulsory course in Musical techniques will develop your grounding in the core Western musical disciplines of harmony and counterpoint, leading to stylistic composition. In addition, you will choose one other Music course (or two if continuing to Honours) to suit your own main interests in the field.
You will also study other subjects in years 1 and 2: see Flexible degrees.
Years 3 and 4
If you progress to Honours (years 3 and 4) you can choose from a range of subjects including:
Historiography of music
Music criticism
Sonic arts
Composition
Jazz and blues
Aesthetics and philosophy of music
Bach
Debussy
Modernist musical aesthetics
Opera
Film music
Contemporary music ensemble
Multimedia
Notation
Aspects of modernity
Music of Scotland
Popular music politics
Performance (subject to a successful audition).
You can also choose one of the team taught courses (Genders or Interwar cultures) offered by the School of Culture & Creative Arts. You will write a dissertation on a topic of your choice under one-to-one supervision.
Programme alteration or discontinuation
The University of Glasgow endeavours to run all programmes as advertised. In exceptional circumstances, however, the University may withdraw or alter a programme. For more information, please see: Student contract.
Our international links
You can spend up to a year of your degree studying abroad, normally in the third year. Previous students have chosen to study at the University of Miami, University of British Columbia, University of Illinois, Radford University, University of Melbourne and University of California LA. See Study abroad.
Entry requirements
for entry in 2020
Applicants to subject-combinations with Psychology must meet the Psychology degree programme entry requirements.
MA
For applicants whose first language is not English, the University sets a minimum English Language proficiency level.
Career prospects
Music degrees provide a sound foundation for careers in arts and music administration, journalism, publishing, teaching, librarianship and cultural entrepreneurship, as well as for careers in performance, composition or research. They also provide strong transferable skills applicable to a wide range of careers outside music.
Degrees and UCAS codes
When applying you will need to know the UCAS code for the subject or subject-combination that you wish to apply to:
MA (Hons)
Fees and funding
Tuition fees
How and when you pay tuition fees depends on where you're from: see Tuition fees for details.
Scholarships
The University is committed to supporting students and rewarding academic excellence. That's why we've invested more than £1m in additional scholarship funding in recent years.
The scholarships above are specific to this programme. For more funding opportunities search the scholarships database
How to apply
Full-time students must apply through the Universities & Colleges Admissions Service (UCAS).
International students can also apply using The Common Application: however, if applying to more than one UK university, we recommend using UCAS.
Application deadlines
15 October: if including Dentistry, Medicine, Veterinary Medicine or also applying to Oxford or Cambridge
15 January: all other UK/EU applicants (unless otherwise stated on the UCAS website)
30 June: international (non-EU) students
We do not usually accept any applications after these deadlines.
It's your responsibility to ensure the accuracy of your application before submission. Requests to correct application content, change degree programme or change college of entry, will not be accepted after these deadlines. This policy is in place to ensure fairness and consistency to all applicants, and no exceptions will be made.
Apply at www.ucas.com or through your school or college
Contact UCAS on 0871 468 0468
How to apply for Advanced Entry
Apply for year 2 (Y2) on your UCAS application. If the specific subject is unavailable for Advanced Entry or your application for year 2 entry is unsuccessful, you will be automatically considered for year 1 entry. You do not have to submit a separate UCAS application.
Discover Uni, January 2020

6th in UK: Times & Sunday Times Good University Guide [Music]