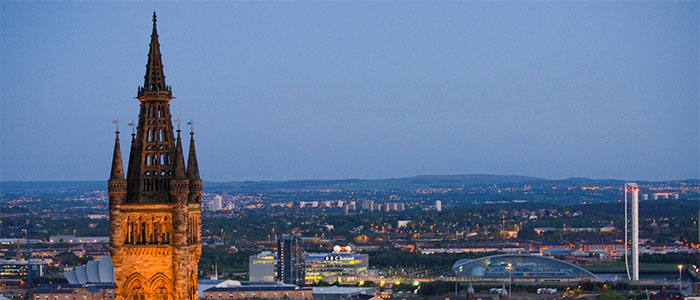 Information for current students
OR
Contact us:
A-Z School directory
Advertising (staff recruitment - see Human Resources)
Patricia Maclaren
Administrative resourcing
Jenny Hutcheson

Affiliate appointments (see also Honorary appointments)
Patricia Maclaren
Appeals
Head of Subject
Applications for postgraduate research study
Christelle Le Riguer
Budgets (see Finance)
Commercial Contracts
Jenny Hutcheson
Committees (see individual entries under School Management Group, Graduate Studies, Learning and Teaching, Research)
Complaints
Callum Brown and David Bain
Diary - Head of School
tbc
Disability Officer for the School
Assistant Disability Officer for the School
Mathilde von Bulow
Eileen Ritchie
Employability UG
Karin Bowie
Employability PG
Lisa Hau
Endowments
Jenny Hutcheson

Equipment bid
Patricia Maclaren
Estates - maintenance
Ross Crammond / Isabel Jones
Estates - resources
Jenny Hutcheson
Ethics
Ben Colburn,
Iain Banks,
Michael Brady,
Maud Bracke
External examiners - appointment and expenses
Head of Subject
Finance - budgets
Jenny Hutcheson
Finance - general purchasing (see forms under 'Finance')
Please email: humanities-purchasing@glasgow.ac.uk
Finance - expense submission
Christelle Le Riguer
Gender Equality Officer
David Bain
Graduate Studies Committee
Christelle Le Riguer
Graduate students - School Events
Christelle Le Riguer
Health, Safety & Wellbeing
Jenny Hutcheson

Honorary appointments (see also Visitors)
Patricia Maclaren
Human Resources (initial enquiries)
Patricia Maclaren

Internationalisation Officer
Claudia Glatz
I.T. (support)
Arts IT Support
Joint PhD
Jenny Hutcheson

Knowledge Transfer
Jenny Hutcheson

Learning & Teaching Committee
Leigh-Ann Dragsnes
Marketing (marketing activity/budgets)
Jenny Hutcheson

Memoranda of Understanding
Jenny Hutcheson


Mobility officers (JYA/Erasmus)

Archaeology - Claudia Glatz
Celtic – Geraldine Parsons
Classics – Costas Panayotakis
Information Studies – Maria Economou
History – Julia McClure
Philosophy - Stephan Leuenberger

Performance & Development Review (P&DR - see Human Resources)
PIP (see Programme approval process below)
Postgraduate Student queries (status, funding, progression)
Christelle Le Riguer
Programme approval process (undergraduate and postgraduate)
Leigh-Ann Dragsnes
Postgraduate study space (allocation of School resources)
Jenny Hutcheson

Progress Reviews (postgraduate research)
Christelle Le Riguer
Project Approval Forms (PAFs - see Research grant management)
Promotions (see Human Resources)
Publicity (see Marketing)
Recognition & Reward (see Human Resources)
Recruitment (students - see Marketing)
Recruitment (staff - see Human Resources)
Research grant management
Jenny Hutcheson

Research Commitee
Christelle Le Riguer
Research leave
Patricia Maclaren
Research Project - costings, budgets (see College of Arts)
Research Project - recruitment
Patricia Maclaren
School Management Group
Patricia Maclaren

School Meetings
Christelle Le Riguer
Scholarship availability/School ranking process
Christelle Le Riguer
Sickness absence reporting
Line manager / Patricia Maclaren

Staff Engagement Lead
Geraldine Parsons
Student - course and programme enquiries
Programme administrator
Student - data (student numbers, stats etc)
Jenny Hutcheson

U.K. Borders Agency matters (staff - see Human Resources)
U.K. Borders Agency matters (students)
Jenny Hutcheson

Vivas (postgraduate research)
Christelle Le Riguer
Website
Christelle Le Riguer
Undergraduate programme administrators
Postgraduate programme administrators
Research programmes administrator
Please contact Christelle Le Riguer for all queries relating to research programmes. You may also find information on research programmes here.
School Management Group
| | | |
| --- | --- | --- |
| Head of School | Professor Lynn Abrams | Contact |
| Depute Head of School | Professor Michael Brady | Contact |
| Learning and Teaching Convenor | Ms Ann Gow | Contact |
| Graduate Studies Convenor | Dr Iain Banks | Contact |
| Research Convenor | Professor Michael Brady | Contact |
| Disability Officer | Dr Gareth Beale | Contact |
| Gender Quality Officer | Dr David Bain | Contact |
| Internationalisation Officer | Dr Stephan Leuenberger | Contact |
| Head of School Administration | Jenny Hutcheson | Contact |
| Head of Subject: Archaeology | Dr Michael Given | Contact |
| Head of Subject: Celtic and Gaelic | Dr Sheila Kidd | Contact |
| Head of Subject: Classics | Dr Ian Ruffell | Contact |
| Head of Subject: Information Studies | Professor Lorna Hughes | Contact |
| Head of Subject: History | Dr Alex Marshall | Contact |
| Head of Subject: Philosophy | Dr Ben Colburn | Contact |