Contacts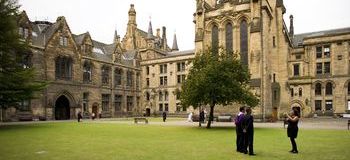 University of Glasgow Interfaith Chaplaincy
West Quadrangle
The University of Glasgow
Glasgow G12 8QQ
Telephone: +44 (0) 141 330 5419
Email: chaplaincy@glasgow.ac.uk
Wedding Ceremonies - information and contacts
Chaplaincy Staff
Chaplain to the University
Reverend Dr. Carolyn Kelly
You Tube video link

Telephone: +44 (0) 141 330 4160
Email: Chaplain@glasgow.ac.uk

Carolyn has recently been appointed Chaplain to the University, having arrived from New Zealand, where she led the chaplaincy team at the University of Auckland and was an ordained minister in the Presbyterian Church. Her academic studies have included geography, literature, and divinity in which she completed a PhD at the University of Aberdeen. With three children now grown and spread across the world, she lives with her husband in Glasgow and is looking forward to exploring the crannies of this city and the wild places beyond.

Chaplaincy Assistant
Mrs Roz Lawson
Email: roz.lawson@glasgow.ac.uk

Chaplaincy Secretary
Mrs Joan Keenan
Telephone: +44 (0) 141 330 5419
Email: joan.keenan@glasgow.ac.uk
Honorary Chaplains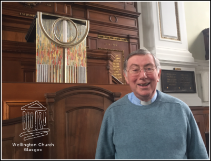 Honorary Church of Scotland Chaplain
Reverend Dr Roger Sturrock
You Tube video link
Email: Churchofscotland@glasgow.ac.uk
Telephone:+44 (0) 141 339 0454


Roger Sturrock has held the McLeod/Arthritis and Rheumatism Council Chair of Rheumatology since 1990. Upon retirement, he obtained a Bachelor of Divinity from the University of Glasgow and was ordained in June of 2014. He is currently assistant minister in the Wellington Church which hopes to serve as the Church of Scotland Chaplaincy for the University of Glasgow, working with students in a variety of ways, and assisting in the development of provision for them.

Honorary Assistant Church of Scotland Chaplain
Reverend Elizabeth Johnson Blythe
Email:Churchofscotland-2@glasgow.ac.uk
Mobile: 07885536984
Liz grew up in Texas and attended The University of Texas at Austin. After University Liz worked for two years before attending Princeton Theological Seminary where she earned a Masters of Divinity. After graduation, Liz was minister of two churches (in Baltimore, MD then Morris Plains, NJ) before moving with her family to Glasgow. Currently, Liz is locum minister at Wellington Church where she works in the local primary and high schools and with University students.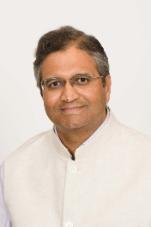 Honorary Hindu Chaplain
Mr. Srihari Vallabhajousula
You Tube video link

Mobile: +44 (0) 7801656731
Email: hindus@glasgow.ac.uk
Srihari volunteers as a priest at the Hindu Temple of Scotland and works as a surgeon in the NHS. He loves to cycle to raise funds for local charitable causes. Srihari is delighted to be part of the Interfaith Chaplaincy team and serves people of all faiths or none.

Honorary Humanist Chaplain
Mandy Evans-Ewing
You Tube video link

Mobile: +44 (0) 783 636 6291
Email: humanists@glasgow.ac.uk
Honorary Chaplain to the University since 2005 offering pastoral care and support to the whole university community from a Humanist perspective. Humanist Society Scotland Celebrant for over 19 years. Mandy has a background and wide experience in Social Work; Personal, Group, Organisational and Community Development; the Arts; promoting Equality, Diversity and Interfaith relations; and Environmental Activism.

Honorary Jewish Chaplains
Rabbi Aharon Lemberger
Email: jewishchaplain@glasgow.ac.uk
Mobile: +44(0) 07791 292 790
Hodaya Lemberger
Email: Jewishchaplain-2@glasgow.ac.uk
Mobile: +44(0) 07817 250 732
Facebook group: Glasgow J-Soc
Hodaya and Rabbi Aharon both grew up in Israel. After her national service volunteering in high schools, Hodaya, studied Psychology and Communications at University where she qualified as a teacher for children with special needs. Prior to embarking on a law degree, Rabbi Aharon completed his draft and national service, after which he spent time studying in seminary towards his rabbinic ordination, then going on to practising law at Israel's Ministry of Justice. Throughout this time the Lembergers have been involved in community building and informal education.
Hodaya and Aharon now live in Scotland and have three children. They are excited to meet and get to know Scotland's Jewish Students and hear their thoughts on Judaism and Jewish identity over some kosher food!

Honorary LGBTQ+ Chaplain
Rev Linda Haggerstone
You Tube video link

Mobile : +44 (0) 07585 852 627
Email : lgbtqplus-chaplain@glasgow.ac.uk
I'm part of the LGBTQ+ community and a person of faith. I usually describe myself as a Christo-Pagan Druid, but my faith lies beyond such specific boundaries, being intersectional, open-hearted and inclusive in both focus and character. I hope to lead by example whenever possible and provide a visible presence for others in my community.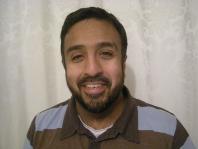 Honorary Muslim Chaplain
Shoket Aksi
You Tube video link

Mobile: +44 (0) 788 622 1334
Email: muslimchaplain@glasgow.ac.uk
Shoket is a Youth worker, concentrating on young offenders. Shoket's studies took him to Saudi Arabia, France and the UK.

Honorary Roman Catholic Chaplain
Father Ross Campbell
You Tube video link

Telephone: +44 (0) 141 339 4315
Email: RCchaplaincy@glasgow.ac.uk
Glasgow University Catholic Association Website
Fr Ross is a Priest of the Archdiocese of Glasgow; he was Ordained in 2010 and has served as Parish Priest of Turnbull Hall and Honorary Roman Catholic Chaplain to the University of Glasgow since 2014. Fr Ross is an alumnus of the University.

Honorary Sikh Chaplain
Ravinder Kaur Nijjar
You Tube video link

Telephone: +44 (0) 141 330 5419
Email: Sikhchaplain@glasgow.ac.uk
Ravinder Kaur Nijjar is the Chair of Religions for Peace UK Women of Faith Network, member of RfP International Women's Coordinating Committee for the Global Women of Faith Network. She serves on the Executive Committee of the Council of Dharmic Faiths UK, Patron of Alma Royalton Kisch Inter Faith Youth Trust (London) and member of Scottish Religious Leaders Forum and Interfaith Scotland. She is an experienced educationalist who has taught in the primary and secondary sector for thirty-two years and has worked in the interfaith field for over twenty-five years.

Honorary URC Chaplain
Rev Andy Braunston
You Tube video link

Telephone: +44 (0)7944378049
Email: andy.braunston@glasgow.ac.uk
Andy is a United Reformed Church minister working with four lovely congregations in and around Glasgow. Originally from London he moved up to Glasgow in 2017 having spent over 20 years working in Manchester. The Manchester congregation had a particular ministry with LGBT people in general and asylum seekers in particular and Andy often had to give evidence before the courts in asylum cases. Andy's academic studies have included both an honours degree and a masters degree in theology looking, in particular, at liberation theology. He also holds a teaching certificate as well as a management qualification with the Open University. Realising he knew little Scottish history, Andy decided to study for an MLitt in the history of the Highlands and has particular interests in the Clearances and notions of British identity. He coordinates a daily prayer and reflection project for the United Reformed Church and lives with his husband, Ian, and their two dogs in Glasgow's southside.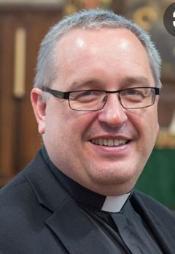 Honorary Anglican Chaplain
Very Reverend Kelvin Holdsworth
Video link
Contact via the Anglican Chaplaincy website
Telephone:+44 (0) 141 530 8643
Website: Anglican Chaplaincy
Honorary Anglican Chaplain
Reverend Canon Oliver Brewer-Lennon
Video Link
Contact via the Anglican Chaplaincy website
Telephone: +44 (0) 141 339-6691
Honorary Methodist Chaplain
Deacon Bob Stoner
You Tube video link

Email: deaconbobstoner@icloud.com
Telephone: +44 (0) 141 737 3077 Mobile: 0785493773173
Welcome and details of services 2021 Methodist Chaplain Flyer
Deacon Bob will be available on the ground floor of the JMS Building every Monday between 1-3pm to challenge, question or share issues https://youtu.be/Gjq1qJN9KZw'

I'm delighted to serve as an Honorary Chaplain to the University. My background is one called to ministry after two decades in the Royal Air Force, then 10 years in teaching at secondary/tertiary level. After leaving theological college in 2018, whilst in Yorkshire, we set up an interfaith workplace chaplaincy integrating Christian and Muslim chaplains. It was great to initiate a monthly interfaith discussion group which brought together Christians, Muslims, Buddhists, Pagans and Atheists. Our aim was to listen to the other, to bring communities together as one through dialogue. I am now stationed in Glasgow, serving the communities in Pollokshaws, Woodlands and Partick. I'm married and we have two wonderfully independent children. My hobbies are road running and reading books.
Honorary International Chaplain
Yushin Toda
Email: info@japandeskscotland.com
Website: https://www.japandeskscotland.com
Yushin worked in Japan as a journalist before coming to Glasgow to do Development Studies. He worked at the University of Glasgow for more than ten years to develop academic and business exchanges with Japan. After leaving the university, he has worked as Japan Desk Scotland, together with Fumiko Nakabachi. Their work includes making documentaries, running workshops on Japan, and the "Calligraphy as Meditation" session.
Honorary International Chaplain
Fumiko Nakabachi
Email: info@japandeskscotland.com
Website: https://www.japandeskscotland.com
Fumi worked in Japan as a journalist before coming to Glasgow to study Sociology. She researched people's adaptation across different cultures, and was an Honorary Research Fellow at the Faculty of Social Sciences, University of Glasgow. Over the twenty years she has run a weekly meeting primarily for international students and their families in the Reflection and Prayer Room, which is now "Calligraphy as Meditation" session on Tuesdays.
‌‌‌