Chemistry
Background
A Chemistry Degree with a difference
Chemistry at Glasgow has a long history of excellence in research and teaching and provides a variety of programmes at the cutting edge of modern chemistry. Our degree programmes span all aspects of modern chemistry, covering all main branches from the theoretical to the highly applied. We work in close collaboration with industry and other research organisations in the UK and abroad to provide a truly dynamic learning environment.
Why study Chemistry at the University of Glasgow?
Established in 1451, the University is one of the UK's oldest and most prestigious higher education institutions. Our outstanding reputation for research, vast experience and investment in facilities all contribute to make the University an attractive choice for students from around the world.
A Collaborative Approach
We are a member of WestCHEM, which links the chemistry research schools of the University of Glasgow and the University of Strathclyde to create a dynamic research environment.
Nobel Prize Winners
Two Glasgow graduates, Sir William Ramsay and Lord Todd, have been awarded the Nobel Prize in Chemistry. Two of our former staff, Frederick Soddy and Sir Derek Barton, have also gained this supreme award.
Did you know…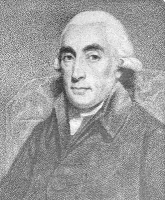 …that carbon dioxide was first discovered at the University of Glasgow? Joseph Black is considered one of the world's most eminent chemists and one of the founding fathers of the science of chemistry. He was a lecturer in Chemistry at the University of Glasgow from 1756 to 1766 and made many of his greatest discoveries while working here, including identifying carbon dioxide and researching into latent and specific heat.
Find out more...
History of Chemistry at Glasgow