Can dual apprenticeships create better and more equitable social and economic outcomes for young people? A comparative study of India and Mexico
The aim of this project was to support more effective implementation of dual apprenticeship in India and Mexico and to strengthen the capacity of project partners to evaluate their apprenticeships in the medium to long term. Dual apprenticeships combine a strong component of school-based education with highly regulated work-based training in integrated learning plans leading to a formal qualification and have proven successful in Germanic countries.
They have been introduced by the federal governments of India and Mexico to raise the quality of current provision of skills, to improve the labour market conditions for young people, and to increase the productivity levels of the workforce. However, policy transfer across different political, economic and social contexts raise important academic, policy and practice questions: Why and how dual apprenticeships are adopted and re-contextualized by national governments? And, how and under what contextual and institutional circumstances do dual apprenticeships create better and more equitable social and economic outcomes for young people?
Our project analysed the drivers of the adoption and re-contextualization of dual apprenticeships in India and Mexico; it evaluated their implementation and impact on inequalities of access, learning and labour market outcomes among young people; and it provided evidence-based policy recommendations to inform current design and implementation of dual apprenticeships.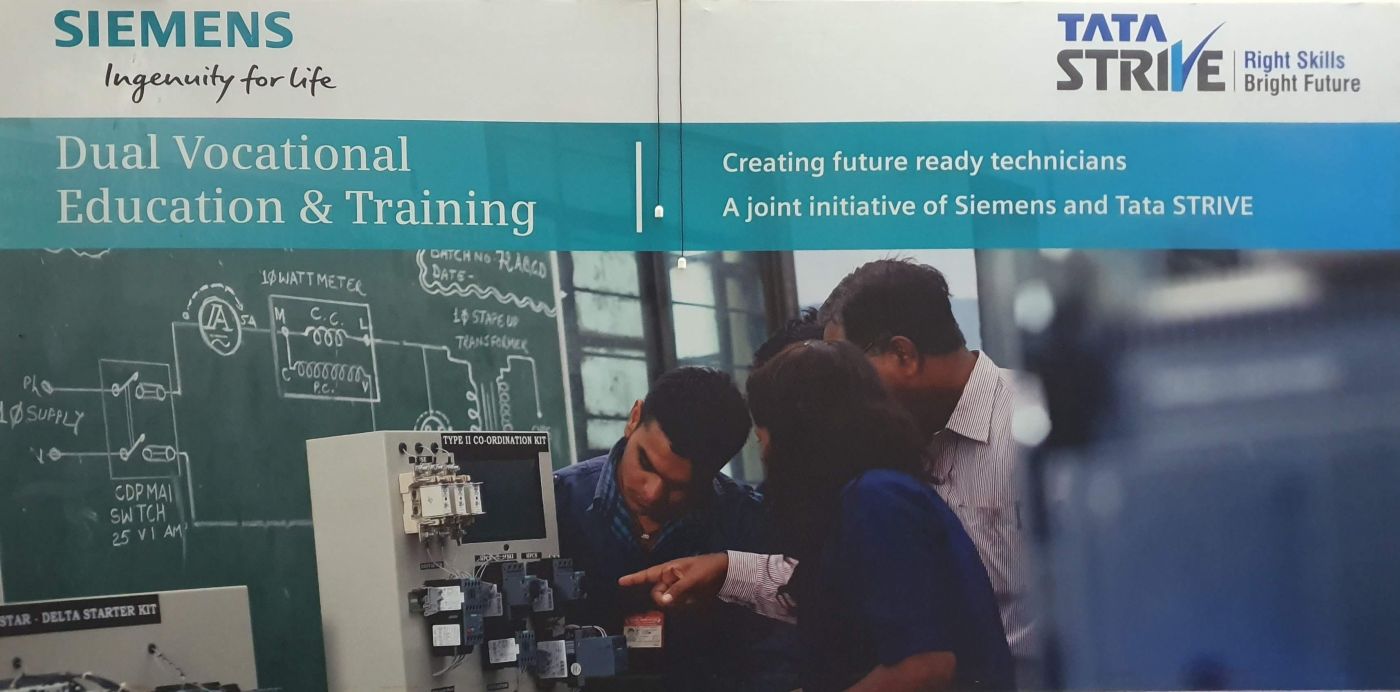 PI and Co-Is
PI: Dr Oscar Valiente, University of Glasgow, School of Education
Co-I: Dr Srabani Maitra, University of Glasgow, School of Education
Co-I: Professor Mhairi Mackenzie, University of Glasgow, School of Social and Political Sciences
Co-I: Professor Manish Kumar Thakur, Indian Institute of Management, Calcutta
Co-I: Dr Saikat Maitra, Indian Institute of Management, Calcutta
Co-I: Dr Hugo Javier Fuentes Castro, Monterrey Institute of Technology, Mexico
Co-I: Dr Victor Aramburu Cano, Monterrey Institute of Technology, Mexico
Co-I: Professor Matthias Pilz, University of Cologne, Germany
Co-I: Professor Philipp Gonon, University of Zurich, Switzerland
Start and End Date
1 December 2018 – February 2021 (no cost extension granted to August 2021)
Funder and Funding Amount
Related Publications
Book chapters:
Maitra, S. and Maitra, S. (2021) Training to be entrepreneurial: Examining vocational education programmes for young women in Industrial Training Institutes (ITI) in Kolkata. In: Eigenmann, P., Gonon, P. and Weil, M. (eds.) Opening and Extending Vocational Education. Series: Studies in vocational and continuing education. Peter Lang: Berlin.
Conference Abstract: CIES 2020 – Education Beyond the Human. (Conference was cancelled due to COVID-19, the following abstracts were prepared).
Project News
National Workshop, New Delhi - 6 December 2019
On behalf of the Indian Institute of Management – Calcutta (IIM-C) and the School of Education at the University of Glasgow a national workshop was organized on Dual Apprenticeships and Skill Development in India. The workshop was held at the India International Centre on Dec 6, 2019. The national workshop was part of the current twenty-seven months long collaborative research project (2018-2021) on Dual Apprenticeships in India and Mexico, funded by the highly prestigious Economic and Social Research Council (ESRC) which is part of the UK Research and Innovation (UKRI) as well as UK's largest organization for funding research on economic and social issues.
The workshop was conceived as an interactive platform for receiving feedback on our research findings as well as thinking about pathways to improved skill development in India. The workshop was attended by international scholars, representatives of the chamber of commerce, graduate students and key stakeholders engaged in policy planning and adoption of Dual System of Training and Skill Mission in India.
Project Dissemination Meeting with National Actors, Tecnológico de Monterrey, Mexico – 14 November 2019
In this meeting, the research team presented the main objectives and scope of the research project before the main stakeholders involved in the implementation and operation of the Mexican Model of Dual Formation (MMDF), which included civil servants of the Ministry of Education and the Sub secretariat of Upper-Secondary Education, Conalep, German Cooperation Agencies (Camexa and GIZ), and representatives of chambers of commerce and employers organizations.
Besides introducing the project, the event served as a kick-off meeting of what is intended to be a close relationship in which the research team and the stakeholders will undertake periodical knowledge exchange, findings dissemination, and cooperation actions.
The research team was satisfied with the overall results of the meeting, since it served as both a dissemination and rapport-building platform that lays a solid foundation for the upcoming project activities.
Early Career Researchers' Training: Qualitative Interviews (with young people) Workshop, University of Glasgow – 9 October 2019
Early Career Researchers participated in a training workshop on conducting qualitative interviews. The agenda included the following activities:
Interview Issues: A facilitated group activity led by Professors Catherine Doherty & Nicki Hedge, School of Education, University of Glasgow.
First do no harm: How to be a reflexive interviewer. Professor Catherine Doherty shared her experiences interviewing communities, families, and young people.
Doing/being good: How to be an ethical interviewer (Can the capabilities approach help?) Professor Nicki Hedge considered with the group how the capabilities approach pioneered by Amartya Sen and Martha Nussbaum offers a framework for interviewing marginalized young people.