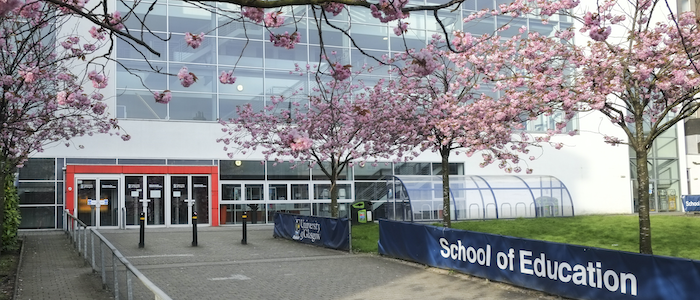 Research at the School of Education
The School of Education at the University of Glasgow is committed to social justice in and through education, and to education research and practice of the highest quality. We aspire to be a world leader in addressing the contemporary educational issues of our times and to making a difference for society's most vulnerable and educationally disadvantaged. The School over the past 5 years has been ranked on at least one occasion 1st in the UK on three league tables: the Times Good University Guide, the Complete University Guide and by the National Student Survey.
A large and vibrant group of education academics committed to interdisciplinarity, staff in the School are organised across four research and teaching groups, three research centres and two research networks. Our commitment to social justice permeates all of our work, including our research and research-led teaching.
The school brings together researchers with expertise across all sectors of education: formal and non-formal, and from primary school through to higher, adult and community education. The School prides itself on the effective integration of research, theory, policy and practice.