Research programmes:
Research Overview
Research:
My research focuses on the clinical epidemiology of influenza, SARS-CoV-2 and other respiratory viral infections in UK and sub-Saharan Africa.
Acute respiratory infections (ARI) are the commonest cause of illness in all ages, and are also a leading cause of mortality worldwide. The advent of molecular diagnostic tests has led to the growing recognition that respiratory viruses cause a substantial proportion of ARI.
My research aims to:
Characterise the burden of respiratory viral infections
Define risk factors for severe disease
Explore viral-bacterial and viral-viral interactions
Improve the diagnosis of respiratory viral infections, using next-generation sequencing techniques and evaluating low-cost point-of-care assays
Design and evaluate optimum preventative strategies to reduce the burden of ARI
Clinical role: I am an Honorary Consultant in Infectious Diseases at the Queen Elizabeth University Hospital in Glasgow, and University Hospital Monklands in Airdrie. Additionally, I am the local PI for the SIREN and VIBRANT studies.
Teaching: I supervise PhD students, and teach on the BSc/MSci Immunology, BSc/MSci Microbiology, Glasgow Diploma of Tropical Medicine and Hygiene (DTMH), SSC in Research Methods, and MSc in Critical Care.
Research programmes: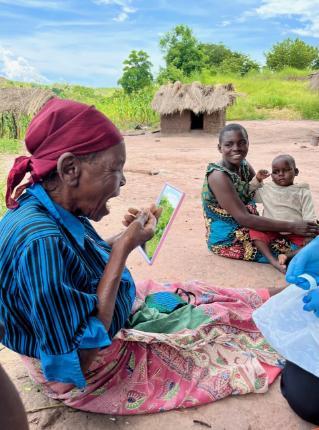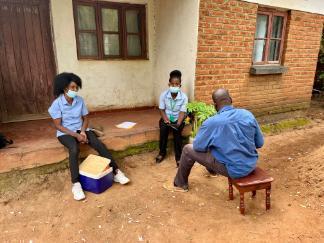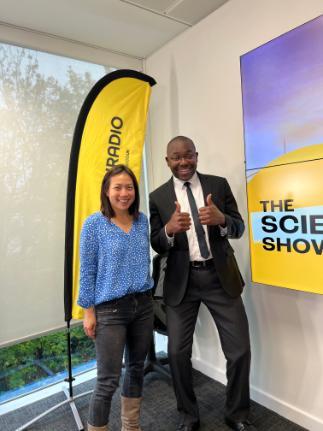 Current research
Metagenomics and target enrichment next-generation sequencing to improve diagnosis of respiratory viruses in Malawian adults
A causative organism is seldomly identified in pneumonia due to limitations of existing microbiological tests. This absence of a definitive microbiological diagnosis drives empirical broad-spectrum antibiotic use, thus contributing to growing antimicrobial resistance and poor outcomes. More sensitive diagnostic methods and innovative discovery of pathogens are needed to better characterise the aetiology of pneumonia and thereby effectively target future interventions.
We are using metagenomic and target-enrichment next-generation sequencing (NGS) to respiratory samples obtained from adults admitted to hospital with pneumonia in Blantyre, Malawi. Characterisation of novel, clinically important viruses will inform the development of context-specific viral diagnostic tests that is suitable for use in low-resource settings.
Sero-epidemiology of SARS-CoV-2 and other pathogens in Malawi
Many countries in sub-Saharan Africa have limited capacity to perform SARS-CoV-2 testing. This, in combination with a high proportion of mild and asymptomatic infection and challenges in implementing robust contact tracing and surveillance systems, means that population-based serosurveillance studies are critical to understand the exposure and transmission of SARS-CoV-2.
We are characterising the binding and neutralisation antibody responses to SARS-CoV-2 and evaluating risk factors for seropositivity within a longitudinal population cohort in an urban and rural setting in Malawi. This study is undertaken in collaboration with the Malawi Epidemiology and Intervention Research Unit (MEIRU), Public Health Institute of Malawi (PHIM), Kamuzu University of Health Sciences, Malawi-Liverpool-Wellcome Trust Clinical Research Programme (MLW), and University of Lancaster. It is funded by the Wellcome Trust, MRC and the Medical Research Foundation.
Additionally, we are conducting a multi-site serial cross-sectional serosurveillance study targeting SARS-CoV-2 in addition to a number of key vaccine-preventable pathogens. This Bill and Melinda Gates Foundation-funded project is a collaboration between the MLW, MEIRU, PHIM, Liverpool School of Tropical Medicine (LSTM), University College London (UCL) and the CVR.
The impact of HIV infection on nasopharyngeal microbiome during respiratory viral infections in Malawian adults
HIV-infected individuals have increased susceptibility and severity of respiratory viral infections, compared to HIV-uninfected persons. We hypothesise that HIV infection and associated disease states leads to alterations in the composition and stability of the nasopharyngeal microbiome, which may contribute to increased incidence and severity of ARI. We are applying metagenomic NGS approaches to compare the nasopharyngeal microbiome in HIV-infected and HIV-uninfected adults, before, during and after a viral ARI.
Tackling emerging infections in the UK
Dr Ho coordinates the recruitment to the WHO ISARIC Clinical Characterisation Protocol UK (CCP-UK) study in Scotland (https://isaric4c.net) and she is the academic lead for the clinical sample biobank in Scotland. We have recently recruited patients for COVID-19 and monkeypox and led the research investigation into the outbreak of paediatric hepatitis of unknown aetiology.
Syndromic surveillance of severe acute respiratory illness in Greater Glasgow (CHARISMA)
In collaboration with Public Health Scotland and Professor David Lowe, we are leading an enhanced syndromic surveillance to evaluate the contribution of influenza, SARS-CoV-2 and other respiratory viruses to patients with severe acute respiratory illness (SARI) at the Queen Elizabeth University Hospital, Glasgow. This study aims to generate near real-time surveillance data using an NHS-approved digital data collection tool and multiplex respiratory viral point-of-care test.
Bacterial co-infection and antimicrobial use in hospitalised COVID-19 patients in England
We have previously shown that bacterial co-infections were rare among hospitalised COVID-19 patients enrolled in the ISARIC CCP-UK study in the first wave, but antimicrobial use was very high. We are now working with the UK Health Security Agency to evaluate the prevalence and aetiology of bacterial co-infections, in addition to patterns of antimicrobial use in hospitalised COVID-19 patients in England in subsequent waves. This work is funded by the British Society for Antimicrobial Chemotherapy (BSAC).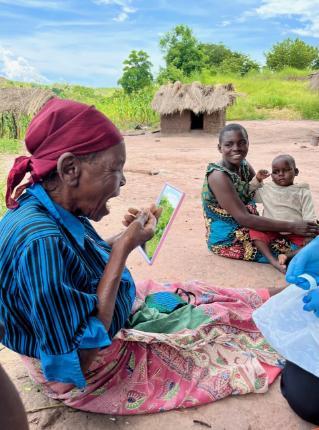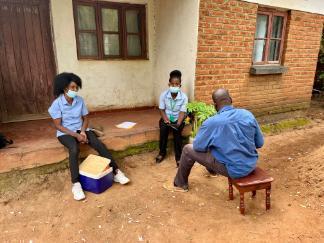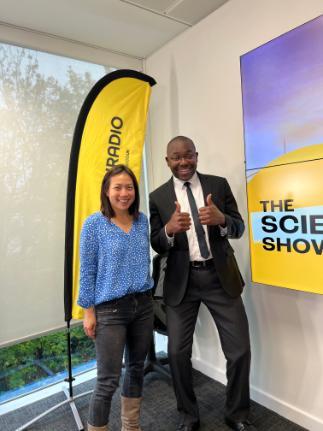 Committees
National/International
Scottish Medicines Consortium/ National Institute for Clinical Excellence Single Technology Appraisal: Tixagevimab–cilgavimab for preventing COVID-19 – Clinical Expert (Jan 2023)
Scottish Medicines Consortium/ National Institute for Clinical Excellence Multiple Technology Appraisal: Therapeutics for people with COVID-19 – Clinical Expert (Oct 2022)
Department of Health and Social Care Advisory Group on Serology testing (May 2020 – May 2022)
NIHR Urgent Public Health Group – Infection Lead, Scotland (May 2020 – March 2021)
European Scientific Working Group on Influenza (ESWI) Influenza Conference Scientific Committee (2020-present)