Quantitative skills are more in demand that ever, forming an essential basis for successful careers in ecology, conservation, and animal and human health. This Masters programme provides specific training in data collection, modelling and statistical analyses as well as generic research skills. It is offered by the Institute of Biodiversity, Animal Health and Comparative Medicine (IBAHCM), a grouping of top researchers who focus on combining field data with computational and genetic approaches to solve applied problems in epidemiology and conservation.
Why this programme
Accredited by the Royal Society of Biology for the purpose of meeting, in part, the academic and experience requirement for the Membership and Chartered Biologist (CBiol).

Encompasses key skills in monitoring and assessing biodiversity critical for understanding the impacts of

environmental change.

Covers quantitative analyses of ecological and epidemiological data critical for animal health and conservation.

Opportunity to gain core skills and knowledge across a wide range of subjects, which will enhance future career opportunities, including entrance into competitive PhD programmes.

Combines advanced statistics and modelling with opportunities to gain practical field skills, expertise in molecular techniques or bioinformatics tools for assessing biodiversity.

Understand disease ecology, in the context of wildlife, animal health and implications for human public health.

Base your independent research project at either the

University Field Station

on Loch Lomond (for freshwater or terrestrial-based projects); Millport field station on the Isle of Cumbrae (for marine projects); or

Cochno Farm and Research Centre

in Glasgow (for research based on farm animals).

Taught by research-active staff using the latest approaches in quantitative methods, sequence analysis, and practical approaches to assessing biodiversity, and you will have opportunities to actively participate in internationally recognised research.
A unique strength is strong ties between veterinarians and ecologists, which has now been formalised in the formation of the IBAHCM. This direct linking is rare but offers unique opportunities to provide training that spans both fundamental and applied research.
Main Campus Location
This programme is undertaken at the Gilmorehill Campus, in the West End of Glasgow. Research projects are undertaken at the above mentioned research centres at Loch Lomond, Isle of Cumbrae or Cochno Farm, Glasgow. Easy to travel to by bus, subway, train or car.
Programme structure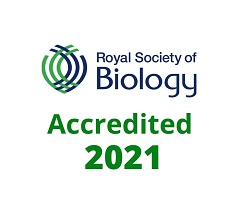 The programme provides a strong grounding in scientific writing and communication, statistical analysis, and experimental design. It is designed for flexibility, to enable you to customise a portfolio of courses suited to your particular interests.
You can choose from a range of specialised options that encompass key skills in
monitoring and assessing biodiversity – critical for understanding the impacts of environmental change
quantitative analyses of ecological and epidemiological data – critical for animal health and conservation
Additional options are available from the other Masters programmes offered by our Insitute, providing access to courses on a wide range of topics from animal ethics and legislative policy to African conservation and antimicrobial resistance. A total of 180 credits are required, with 60 flexible credits in the second term. See the accompanying detailed course descriptions found in the IBAHCM Programme Overview
Term 1 core courses:
Term 2 Optional courses:
Students must select at least 4 courses from list 1 and can choose the remaining 2 courses from either list 1 or list 2.
List 1:
List 2:
Term 3: Core MSc Component
Some examples of recent publications lead by students in the programme:
Blackburn, S., Hopcraft, J. G. C., Ogutu, J. O., Matthiopoulos, J. and Frank, L. (2016), Human-wildlife conflict, benefit sharing and the survival of lions in pastoralist community-based conservancies. Journal of Applied Ecology. doi:10.1111/1365-2664.12632.
Rysava, K., McGill, R. A. R., Matthiopoulos, J., and Hopcraft, J. G. C. (2016) Re-constructing nutritional history of Serengeti wildebeest from stable isotopes in tail hair: seasonal starvation patterns in an obligate grazer. Rapid Commun. Mass Spectrom., 30:1461-1468. doi: 10.1002/rcm.7572.
Ferguson, E.A., Hampson, K., Cleaveland, S., Consunji, R., Deray, R., Friar, J., Haydon, D. T., Jimenez, J., Pancipane, M. and Townsend, S.E., 2015. Heterogeneity in the spread and control of infectious disease; consequences for the elimination of canine rabies. Scientific Reports, 5, p. 18232. doi: 10.1038/srep18232.
Capilla-Lasheras, P., Dominoni, D.M., Babayan, S.A., O'Shaughnessy, P.J., Mladenova, M., Woodford, L., Pollock, C.J., Barr, T., Baldini, F. and Helm, B. (2017) Elevated immune gene expression is associated with poor reproductive success of urban blue tits. Frontiers in Ecology and Evolution, 5, p.64. https://doi.org/10.3389/fevo.2017.00064
Want to combine Masters teaching and a PhD? Find out more about our Integrated PhD programme.
Programme alteration or discontinuation
The University of Glasgow endeavours to run all programmes as advertised. In exceptional circumstances, however, the University may withdraw or alter a programme. For more information, please see: Student contract.
Career prospects
You will gain core skills and knowledge across a wide range of subjects that will enhance your selection chances for competitive PhD programmes.
Graduate jobs can be found in the UK, Europe, Central America and Africa in national government, health institutes, NGOs and academia.
In addition to academic options, career opportunities include roles in:
Zoos
Environmental consultancies
Government agencies
Ecotourism
Conservation biology
Veterinary or public health epidemiology.
Job titles include:
projects co-ordinator
scientific officer
GIS technician
lab technician
consultant
statistician
data analyst
university researcher
Some graduates went on to study for PhDs in field such as ecology and conservation, environmental research, biological sciences and statistics.

Entry requirements
At least a 2.2 Honours degree or equivalent (eg GPA of 3.0 or above) in a relevant subject. Professional experience may be taken into account.
In your application, please submit a personal statement (200-300 words) outlining why you want to study this programme in particular and what you hope to get out of it. Please explicitly explain why you have chosen a programme with a focus on developing quantitative skills, such as statistical analyses, modelling and computer programming.
Please also submit a copy of your CV.
English language requirements
Subject to confirmation for 2022 entry
For applicants whose first language is not English, the University sets a minimum English Language proficiency level.
International English Language Testing System (IELTS) Academic module (not General Training)
6.5 with no sub-test under 6.0.
Tests must have been taken within 4 years 5 months of start date. Combined scores from two tests taken within 6 months of each other can be considered.
Common equivalent English language qualifications
All stated English tests are acceptable for admission to this programme:
TOEFL (ib, my best or athome)
90 with minimum R 20, L 19, S 19, W 23.
Tests must have been taken within 4 years 5 months of start date. Combined scores from two tests taken within 6 months of each other can be considered.
PTE (Academic)
60 with minimum 59 in all sub-tests.
Tests must have been taken within 4 years 5 months of start date. Combined scores from two tests taken within 6 months of each other can be considered.
Duolingo (2021 entry, under review for 2022 entry)
120 with 120 in two or more sub-scores including literacy and no subscore below 110 for direct entry, in-sessional support requirement available for those with 120, 100 for 5 week PSE, 100 for 10 week PSE. Please see: Pre-sessional courses.
Tests must have been taken within 1 year of start date.
Glasgow International College English Language (and other foundation providers)
65%.
Tests are accepted for academic year following sitting.
University of Glasgow Pre-sessional courses
Tests are accepted for academic year following sitting.
Alternatives to English Language qualification
Undergraduate degree from English speaking country (including Canada if taught in English)
Undergraduate 2+2 degree from English speaking country
Undergraduate 2+2 TNE degree taught in English in non-English speaking country
Masters degree from English speaking country
Masters degree (equivalent on NARIC to UK masters degree) taught in English in non-English speaking country.
For international students, the Home Office has confirmed that the University can choose to use these tests to make its own assessment of English language ability for visa applications to degree level programmes. The University is also able to accept an IELTS test (Academic module) from any of the 1000 IELTS test centres from around the world and we do not require a specific UKVI IELTS test for degree level programmes. We therefore still accept any of the English tests listed for admission to this programme.
Pre-sessional courses
The University of Glasgow accepts evidence of the required language level from the English for Academic Study Unit Pre-sessional courses. We also consider other BALEAP accredited pre-sessional courses:
For further information about English language requirements, please contact the Recruitment and International Office using our enquiry form
International students
We are proud of our diverse University community which attracts students and staff from over 140 different countries.
How to apply
To apply for a postgraduate taught degree you must apply online. We cannot accept applications any other way.
Please check you meet the Entry requirements for this programme before you begin your application.
Documents
As part of your online application, you also need to submit the following supporting documents:
A copy (or copies) of your official degree certificate(s) (if you have already completed your degree)
A copy (or copies) of your official academic transcript(s), showing full details of subjects studied and grades/marks obtained
Official English translations of the certificate(s) and transcript(s)
One reference letter on headed paper
Evidence of your English language ability (if your first language is not English)
Any additional documents required for this programme (see Entry requirements for this programme)
A copy of the photo page of your passport (Non-EU students only)
You have 42 days to submit your application once you begin the process.
You may save and return to your application as many times as you wish to update information, complete sections or upload supporting documents such as your final transcript or your language test.
For more information about submitting documents or other topics related to applying to a postgraduate taught programme, check Frequently Asked Questions
Guidance notes for using the online application
These notes are intended to help you complete the online application form accurately; they are also available within the help section of the online application form.
If you experience any difficulties accessing the online application then you should visit the Application Troubleshooting/FAQs page.
Name and Date of birth: must appear exactly as they do on your passport. Please take time to check the spelling and lay-out.
Contact Details: Correspondence address. All contact relevant to your application will be sent to this address including the offer letter(s). If your address changes, please contact us as soon as possible.
Choice of course: Please select carefully the course you want to study. As your application will be sent to the admissions committee for each course you select it is important to consider at this stage why you are interested in the course and that it is reflected in your application.
Proposed date of entry: Please state your preferred start date including the month and the year. Taught masters degrees tend to begin in September. Research degrees may start in any month.
Education and Qualifications: Please complete this section as fully as possible indicating any relevant Higher Education qualifications starting with the most recent. Complete the name of the Institution (s) as it appears on the degree certificate or transcript.
English Language Proficiency: Please state the date of any English language test taken (or to be taken) and the award date (or expected award date if known).
Employment and Experience: Please complete this section as fully as possible with all employments relevant to your course. Additional details may be attached in your personal statement/proposal where appropriate.
Reference: Please provide one reference. This should typically be an academic reference but in cases where this is not possible then a reference from a current employer may be accepted instead. Certain programmes, such as the MBA programme, may also accept an employer reference. If you already have a copy of a reference on letter headed paper then please upload this to your application. If you do not already have a reference to upload then please enter your referee's name and contact details on the online application and we will contact your referee directly.
Application deadlines
September 2022
International & EU applicants: 25 July 2022
UK applicants: 31 August 2022
Apply now
More information about this programme