The Masters in Bioinformatics is an exciting and innovative programme that has recently been revamped. Bioinformatics is a discipline at the interface between biology, computing and statistics and is used in organismal biology, molecular biology and biomedicine. This programme focuses on using computers to glean new insights from DNA, RNA and protein sequence data and related data at the molecular level through data storage, mining, analysis and graphical presentation - all of which form a core part of modern biology.
MSc: 12 months full-time
PgDip: 9 months full-time
PgCert: 3 months full-time
Why this programme
Accredited by the Royal Society of Biology for the purpose of meeting, in part, the academic and experience requirement

Equips you with understanding and hands-on experience of both computing and biological research practices relating to bioinformatics and functional genomics.
Benefit from being taught by scientists at the cutting edge of their field with intensive, hands-on experience in an active research lab during the summer research project.
Based in the College of Medical, Veterinary & Life Sciences, which has carried out internationally-leading research in functional genomics and systems biology. It's an ideal environment in which to train.
Emphasis is placed on understanding core principles in practical bioinformatics and functional genomics, then implementing that understanding in a series of practical elective courses in semester 2 and a summer research project.
Gain practical experience of working with large molecular datasets, with semester 2 courses built around real research scenarios, enabling you to see why each scenario uses the particular approaches it does and how to go about organising and implementing appropriate analysis pipelines.
Advanced biocomputing skills are now deemed essential for many PhD studentships/projects in molecular bioscience and biomedicine, and are of increasing importance for many other such projects. We have also updated the programme to cater more readily for those interested in preparing for life sciences PhD projects.
We welcome many students pursuing a career in Bioinformatics and several alumni now have careers in the field.
Learn computer programming in courses run by staff in the internationally reputed School of Computing Science, in conjunction with their MSc in Information Technology.
Some of the teaching and research scenarios you'll be exposed to reflect the activities of 'Glasgow Polyomics', a world-class omics facility set up within the university in 2012 to provide research services using microarray, proteomics, metabolomics and next-generation DNA sequencing technologies.
Scientists here have pioneered the 'polyomics' approach, in which new insights come from the integration of data across different omics levels. Courses run by GP staff also provide a glimpse of 'systems biology' thinking - we see this as an important approach to the analysis of biological problems.
We have several world-renowned research centres at the University, such as the Wellcome Centre for Molecular Parasitology, the MRC-University of Glasgow Centre for Virus Research and the Wolfson Wohl Cancer Research Centre, whose scientists do ground-breaking research employing bioinformatic approaches in the study of disease.
Main Campus Location
Undertaken at the Gilmorehill Campus in the West End of Glasgow.
Programme structure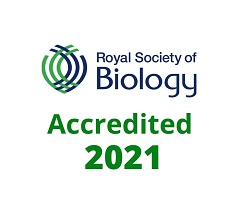 Bioinformatics helps biologists gain new insights about genomes (genomics) and genes, about RNA expression products of genes (transcriptomics) and about proteins (proteomics); rapid advances have also been made in the study of cellular metabolites (metabolomics) and in a newer area, systems biology.
'Polyomics' is an intrinsically systems-level approach involving the integration of data from these 'functional genomics' areas - genomics, transcriptomics, proteomics and metabolomics - to derive new insights about how biological systems function.
The programme structure is designed to equip students with understanding and hands-on experience of both computing and biological research practices relating to bioinformatics and functional genomics, to show students how the computing approaches and biological questions they are being used to answer are connected, and to give students an insight into new approaches for integration of data and analysis across the 'omics' domains.
On this programme, you will develop a range of computing and programming skills, as well as skills in data handling, analysis (including statistics) and interpretation, and you will be brought up to date with recent advances in biological science that have been informed by bioinformatics approaches.
The programme has the following overall structure:
core material of 60 credits in semester 1, made up of 10, 15 and 20 credit courses.
optional material of 60 credits in semester 2: students select 4 courses (two 10 credit courses and two 20 credit courses) from those available.
Project of 60 credits over 14 weeks embedded in a research group over the summer.
Core courses include:
Optional Courses Include:
MSc Outcome
The MSc outcome will require 180 credits total (full-time only):
- 60 credit 'core' courses: Semester 1: Sept - Dec
- 60 credit 'optional' courses: Semester 2: Jan - May
- 60 credits research project; Summer: May - August
Links for Further Programme Information
PgDip/PgCert programme structures
Teaching methods, assessments and intended outcomes
Programme alteration or discontinuation
The University of Glasgow endeavours to run all programmes as advertised. In exceptional circumstances, however, the University may withdraw or alter a programme. For more information, please see: Student contract.
Career prospects
Most of our graduates embark on a University or Institute-based research career path, here in the UK or abroad, using the skills they've acquired on our programme in fields such as;
human genetics
infection and immunity
human nutrition
cancer research
biomedical and translational research
genomics
clinical brain sciences
These skills are now of primary relevance in many areas of modern biology and biomedicine with many successful in getting a PhD studentship.
A postgraduate degree in bioinformatics is also valued by many employers in the life sciences sector, for example, computing biology jobs in:
biotechnology
biosciences
neuroinformatics
pharma industries
Some of our graduates have entered science-related careers in scientific publishing or education. While others have gone into computing-related jobs in non-bioscience industry or the public sector.
Some have entered a wide range of job roles with examples including:
computational biologist
bioinformatician (now a career path within academia in its own right)
computer programmer
research technician
research scientist
research assistant

Fees & funding
Fee information is subject to change and is for guidance only
Funding opportunities
The scholarships above are specific to this programme. For more funding opportunities search the scholarships database
Entry requirements
Normally an upper second-class Honours degree or equivalent in a relevant subject. Professional experience may be taken into account. Applicants with a lower second-class Honours degree in a relevant subject will be considered on a case by case basis.
Relevant degree subjects are
all biology degrees with a substantial molecular biology or genetics component.
other biology degrees with at least some molecular biology.
computing science, software engineering or IT.
mathematics or statistics (with evidence of experience in computer programming).
other physical sciences subjects with either evidence of experience in computer programming or evidence of a strong background in molecular biology.
For all other degree backgrounds, please consult the programme director for advice before applying.
You do not need to have previous experience in computer programming, but you should be numerate as part of the programme is spent learning programming and many of the courses involve statistical analysis. We may admit you if your background is outside molecular biology and we are confident that you can develop your understanding of the biology background in a timely manner.
If you have a degree in a molecular bioscience and want to specialise or enhance your skills in biological computing, this programme is designed for you.
If your background is in a non-molecular life science or in another discipline such as computing science, please apply anyway, or enquire (see the contact listed above), as we do often take students with other backgrounds.
International students with academic qualifications below those required should contact our partner institution, Glasgow International College, who offer a range of pre-Masters courses.
English language requirements
For applicants whose first language is not English, the University sets a minimum English Language proficiency level.
International English Language Testing System (IELTS) Academic module (not General Training)
6.5 with no sub-test under 6.0.
Tests must have been taken within 4 years 5 months of start date. Combined scores from two tests taken within 6 months of each other can be considered.
Common equivalent English language qualifications
All stated English tests are acceptable for admission to this programme:
TOEFL (ib, my best or athome)
90 with minimum R 20, L 19, S 19, W 23.
Tests must have been taken within 4 years 5 months of start date. Combined scores from two tests taken within 6 months of each other can be considered.
PTE (Academic)
60 with minimum 59 in all sub-tests.
Tests must have been taken within 4 years 5 months of start date. Combined scores from two tests taken within 6 months of each other can be considered.
Duolingo
120 with 120 in two or more sub-scores including literacy and no subscore below 110 for direct entry, in-sessional support requirement available for those with 120, 100 for 5 week PSE, 100 for 10 week PSE.
Tests must have been taken within 1 year of start date.

Glasgow International College English Language (and other foundation providers)
65%.
Tests are accepted for academic year following sitting.
University of Glasgow Pre-sessional courses
Tests are accepted for academic year following sitting.

Alternatives to English Language qualification
Undergraduate degree from English speaking country (including Canada if taught in English)
Undergraduate 2+2 degree from English speaking country
Undergraduate 2+2 TNE degree taught in English in non-English speaking country
Masters degree from English speaking country
Masters degree (equivalent on NARIC to UK masters degree) taught in English in non-English speaking country.
For international students, the Home Office has confirmed that the University can choose to use these tests to make its own assessment of English language ability for visa applications to degree level programmes. The University is also able to accept an IELTS test (Academic module) from any of the 1000 IELTS test centres from around the world and we do not require a specific UKVI IELTS test for degree level programmes. We therefore still accept any of the English tests listed for admission to this programme.
Pre-sessional courses
The University of Glasgow accepts evidence of the required language level from the English for Academic Study Unit Pre-sessional courses. We also consider other BALEAP accredited pre-sessional courses:
For further information about English language requirements, please contact the Recruitment and International Office using our enquiry form
International students
We are proud of our diverse University community which attracts students and staff from over 140 different countries.
How to apply
To apply for a postgraduate taught degree you must apply online. We cannot accept applications any other way.
Please check you meet the Entry requirements for this programme before you begin your application.
Documents
As part of your online application, you also need to submit the following supporting documents:
A copy (or copies) of your official degree certificate(s) (if you have already completed your degree)
A copy (or copies) of your official academic transcript(s), showing full details of subjects studied and grades/marks obtained
Official English translations of the certificate(s) and transcript(s)
One reference letter on headed paper
Evidence of your English Language ability (if your first language is not English)
Any additional documents required for this programme (see Entry requirements for this programme)
A copy of the photo page of your passport (Non-EU students only)
You have 42 days to submit your application once you begin the process.
You may save and return to your application as many times as you wish to update information, complete sections or upload supporting documents such as your final transcript or your language test.
For more information about submitting documents or other topics related to applying to a postgraduate taught programme, check Frequently Asked Questions
Guidance notes for using the online application
These notes are intended to help you complete the online application form accurately; they are also available within the help section of the online application form.
If you experience any difficulties accessing the online application then you should visit the Application Troubleshooting/FAQs page.
Name and Date of birth: must appear exactly as they do on your passport. Please take time to check the spelling and lay-out.
Contact Details: Correspondence address. All contact relevant to your application will be sent to this address including the offer letter(s). If your address changes, please contact us as soon as possible.
Choice of course: Please select carefully the course you want to study. As your application will be sent to the admissions committee for each course you select it is important to consider at this stage why you are interested in the course and that it is reflected in your application.
Proposed date of entry: Please state your preferred start date including the month and the year. Taught masters degrees tend to begin in September. Research degrees may start in any month.
Education and Qualifications: Please complete this section as fully as possible indicating any relevant Higher Education qualifications starting with the most recent. Complete the name of the Institution (s) as it appears on the degree certificate or transcript.
English Language Proficiency: Please state the date of any English language test taken (or to be taken) and the award date (or expected award date if known).
Employment and Experience: Please complete this section as fully as possible with all employments relevant to your course. Additional details may be attached in your personal statement/proposal where appropriate.
Reference: Please provide one reference. This should typically be an academic reference but in cases where this is not possible then a reference from a current employer may be accepted instead. Certain programmes, such as the MBA programme, may also accept an employer reference. If you already have a copy of a reference on letter headed paper then please upload this to your application. If you do not already have a reference to upload then please enter your referee's name and contact details on the online application and we will contact your referee directly.
Apply now
More information about this programme