Quick Links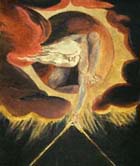 Illustration by William Blake, 1794 (Sp Coll RX 132)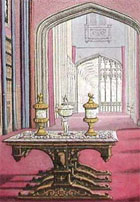 King Edward's Gallery, Fonthill Abby, 1823 (Sp Coll q63)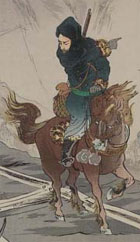 Woodblock print, Japan 1903-4 (Sp Coll e159)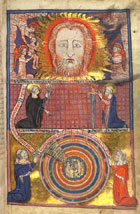 St Benedict's Vision of the Universe, 14th century (MS Hunter 231)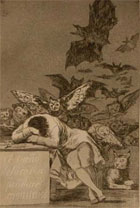 Goya, Los Caprichos, 1799 (Sp Coll S.M. 1946)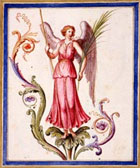 Drawings after ancient roman paintings, 1674 (MS Gen 1496)

The artist Whistler in 1879 (Whistler PH 1/98)
Art
We have outstanding collections that support research in the areas of Art and the History of Art. Some of these, including the Blake prints and Whistler archive, are of international importance. This page provides:
Researchers are also advised to see other subject pages relevant to their area of interest, for example, Photography.
---
Collections relating to individual artists:
See also these web exhibitions:
Collections relating to dealers and writers on art:
Types of sources and areas of interest:
Book design and binding
Caricatures
Domestic art and architecture
Glasgow
Illustrations: emblems
Illustrations: medical
Illustrations: medieval manuscripts and books
See also these web exhibitions:
Illustrations: natural history
Illustrations: 19th century literature
Photographs
We have significant collections of images from the 19th and early 20th centuries, featuring urban and natural landscapes, domestic scenes and travel. Please go to our subject page for Photography.
Tips for locating other relevant material
There are many more rare books and manuscripts which may be relevant to your research. To search across all our collections please use the rare books search (for printed material) and the manuscripts search (for unpublished material including notebooks, papers, photographs and drawings)
Quick Links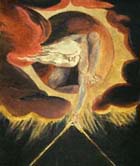 Illustration by William Blake, 1794 (Sp Coll RX 132)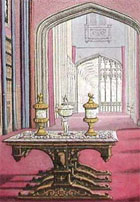 King Edward's Gallery, Fonthill Abby, 1823 (Sp Coll q63)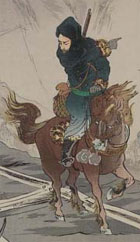 Woodblock print, Japan 1903-4 (Sp Coll e159)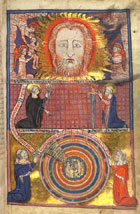 St Benedict's Vision of the Universe, 14th century (MS Hunter 231)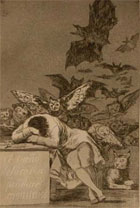 Goya, Los Caprichos, 1799 (Sp Coll S.M. 1946)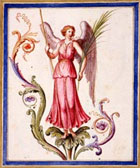 Drawings after ancient roman paintings, 1674 (MS Gen 1496)

The artist Whistler in 1879 (Whistler PH 1/98)