More information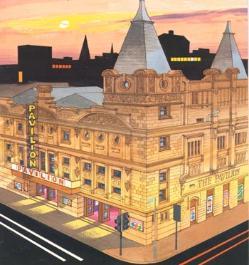 Exterior of Pavilion Theatre, Glasgow. (Ref: STA Fh 6/12c)
Visiting Research Fellowship
The University of Glasgow Library is pleased to offer annual Visiting Research Fellowships to support scholars from across academic disciplines to come to Glasgow to work on our unique research collections.
Glasgow is proud to have an outstanding library of old, rare and unique material, including many illuminated medieval and renaissance manuscripts of international importance, and more than 10,000 books printed before 1601. It also houses extensive collections relating to art, literature and the performing arts, as well as the University's own institutional archive which dates back to the 13th century. It is also home to the Scottish Business Archive, with over 400 collections dating from the 18th century to the modern day.
The Fellowships are competitive peer-assessed awards. They are designed to provide financial support towards the costs of travel and accommodation to enable researchers to work on the unique collections held in the University Library. The successful recipients should spend between two and four weeks over the course of a year working with the collections in Glasgow.
Selected Fellowships are offered by the William Lind Foundation to support research into Scottish business history, otherwise the scope of proposals in open to applicants to define.
More information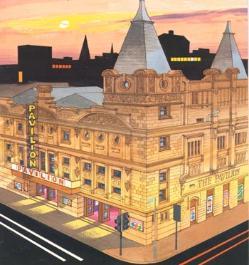 Exterior of Pavilion Theatre, Glasgow. (Ref: STA Fh 6/12c)