More information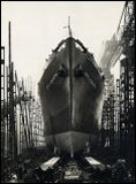 View of the launch of the City of Calcutta, owned by Ellerman City Line Ltd, 1940 (Ref: UGD 131/1/64/41/3, copyright reserved)
What we do
Archives & Special Collections (ASC) is a part of University Services. Our overarching mission is to bring inspiring people together and create a world-class environment for learning and research, empowering staff and students to discover and share knowledge that can change the world. Our commitment is to provide:
user-focused services that meet the University's needs
effective support, enabling academic success
an infrastructure that advances the University's ambitions
integrated services that are responsive, transparent, efficient and innovative
ASC is responsible for managing, promoting, enabling access and supporting engagement with the Library's unique and distinctive collections. Our activities include strategic collection development, supporting University researchers and students to access our collections, providing reading room and enquiry services for all users, arranging and describing our collections, and preservation and conservation activities. ASC collects and provides access to archival records, manuscripts, rare books and other primary and secondary sources to support teaching and research in the University of Glasgow and the wider community.
Our behind-the-scenes tour showcases the University Archive and Scottish Business Archive, and our Thurso Street reading room. This film was made in 2009, with the assistance of the Scottish Council on Archives' Small Grants Scheme.

You can support our work in several ways:
By adding to our collections: find out more about our collection development policy;
By sponsoring a collection: find out how to make a donation to support the work we do;
By working with us through our University of Glasgow course placements: find out about the placements on offer to University of Glasgow students.
More information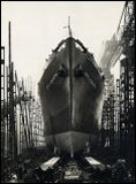 View of the launch of the City of Calcutta, owned by Ellerman City Line Ltd, 1940 (Ref: UGD 131/1/64/41/3, copyright reserved)