Honorary degree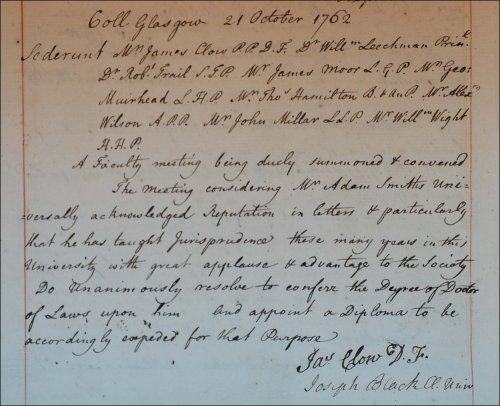 In 1762 the University decided to confer on Adam Smith the degree of Doctor of Laws, as recorded in the Dean of Faculty's meeting minutes, 21st October 1762.
(GUAS Ref: GUA 26645, p110. Copyright reserved.)
For further information about the collections used for the Adam Smith in Glasgow exhibition or if you would like permission to use the images and text accompanying this exhibition, please contact us.