Widening Regional Engagement of HE and TVET
The aims of this project funded under the aegis of an ESRC Impact Acceleration Account were to:
Support further work to review and enhance a template to map the engagement of universities with their cities and regions for use in the Technical and Vocational Education and Training (TVET) sector in Hong Kong, Italy, Taiwan and the UK
Adapt a revised benchmarking tool to create an online version; and
Promote its use nationally and in an international context.
The template that we was used was originally based on a tool developed for the Higher Education Funding Council for England (HEFCE) in 2002, and which has been adapted in the PASCAL Observatory at the University of Glasgow for use in the PASCAL Universities Regional Engagement project. Since that time policy and practice in HEIs has been substantially developed, as has the policy environment in which HEIs operate. For example, UNESCO has strongly promoted the concept of learning cities and formulated a range of related performance indicators. Governments in many parts of the world now lay great stress on innovation eco-systems, and some have revised policy for HEIs and Further Education Colleges to place great stress on the meeting of regional development needs. The adoption of UN Sustainable Development Goals (especially 4 and 11) and the New Urban Agenda also add impetus to the expectation that HEIs and TVET will pay an important role in the delivery of these agendas. In the UK, there is resonance for this work in the context of both Global Challenges and Industrial Challenges within which stronger contribution from the education sector as a whole, including TVET are vital underpinnings. The template has potential to be applied in all these contexts. For the purposes of this small-scale piece of work, we restricted ourselves to just four locations.
The template was initially piloted in collaboration with the Hong Kong University of Education (EdUHK) (UNEVOC Centre and Department of International Education and Lifelong Learning), Hong Kong College of Technology and Hang Seng Management College.
That pilot was evaluated both through scrutiny of the process of application and from appraisal of the benefits perceived, and future actions of the institutions and regional policy-makers concerned. The template was administered by arrangement with local investigators using their resources. This study scrutinised the output, and through interviews with relevant stakeholders, identified its utility and subsequent actions and impact.
The outcomes of this work were disseminated through a seminar, Promoting Community Engagement for Vocational and Professional Education and Training, in Hong Kong on 15 March 2018. The seminar was opened by Professor John Chi Kin Lee, Vice President (academic) of the Education University of Hong Kong. Presentations were made by Dr. Margarita Pavlova, Director UNESCO-UNEVOC Centre (Hong Kong), Prof. Michael Osborne, Director of CR&DALL and the PASCAL Observatory for Europe, University of Glasgow, John Tibbitt, Honorary Senior Research Fellow, University of Glasgow and Vice-Chair Policy, PASCAL, Dr. Shirley Yeung, Director, Centre for Corporate Sustainability and Innovation, Hang Seng Management College, Ada Li, Director, Communication and Institutional Advancement, HKCT, Prof. Roberta Piazza, University of Catania and Leung Yam Shing, Deputy Executive Director, Vocational Training Council.
Ada Li commented, 'The tool helps us appreciate the benefits of our engagement with the wide communities, for instance, improving students' learning & well-being of the communities, benefitting the social, economic and cultural development of the region'.
Similar work was undertaken with the University of Catania in Italy, within the FE component of the University of Highlands and Islands in Scotland, and at Yuanpei University of Medical Technology in Taiwan during 2018/19. This latter work was carried out in collaboration with Datong Community College (DCC) in Taipei City, and is described at this link.
Dr. Marten Ma of YUMT commented followed a visit of the expert team co-ordinated from that Glasgow that following evaluation …'interaction of external stakeholders, the interaction between YUMT and regional urban development can be made clearer'
Veronica Lynch, Vice Principal External Engagement Perth College UHI commented that 'the process has changed our thinking on the way we conceptualise, appraise and quantify our engagement activities, interactions and impacts. I would certainly recommend PASCAL tools to other institutions'.
Work within Italy at the University of Catania is described in Osborne, Piazza and Reyes (2020)
Reference
Osborne, M., Piazza, R and Reyes, Z. (2020) Universities community engagement in Europe and Southeast Asia: supporting immigrants and refugees. In Yeo Lay Hwee, Thomas Christiansen and Eva Nisa. Challenges to Multiculturalism: Managing Diversities in Europe and Southeast Asia. Singapore: World Scientific Publishing and EU Centre.
Fig 1: Ada Li with John Tibbitt in Hong Kong, 14 March 2018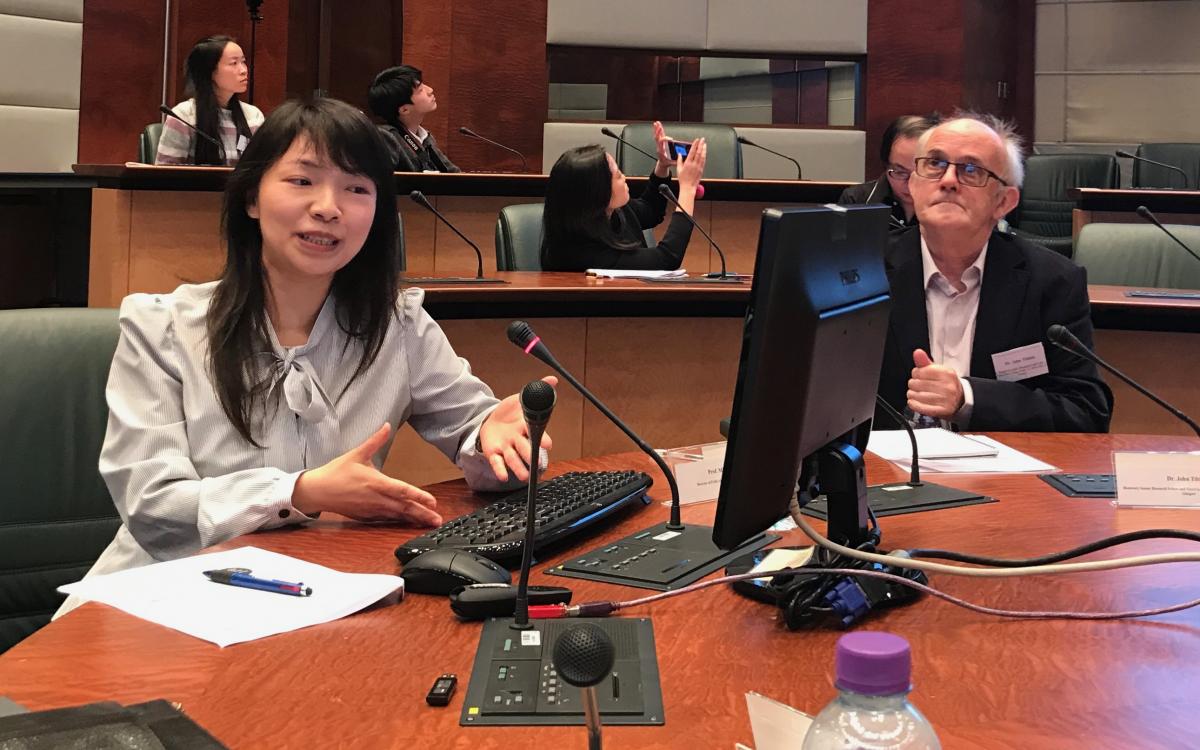 Fig 2: Hsinchu City Councilor, Dr. Rickie Cheng, Prof. Michael Osbome, Prof. Roberta Piazza, Principal of DCC Taipei city, Dr. Eugenia Chang on March 11, 2019