Computing technologies for healthcare
The School pioneers healthcare technologies that target applications in computational biology, intelligent social agents, decision support tools, brain computer interfaces and health monitoring. There is a strong culture of inter-disciplinary research and training via several links that include Glasgow Polyomics, Institute of Cancer Sciences, MRC Centre for Virus Research, Glasgow Precision Oncology Laboratory, Robertson Centre for Biostatistics, the Institute of Neuroscience and Psychology, the Adam Smith Business School, the School of Critical Studies, the School of Engineering, the Scottish Graduate School of the Social Sciences and the School of Physics and Astronomy. Statistical machine learning approaches are developed to target questions in cancer and virus evolution, provide decision support based on Electronic Health Records and develop intelligent agents that sense human neurophysiology and provide support in mental and psychiatric disorders that include dementia, autism and depression. The School has more than 30 years' experience in information retrieval that relates to privacy issues and fair-representations in sensitive data. The School is also involved in building the next generation of quantum imaging technology for monitoring of Wellbeing and disease.
Theme Lead: Dr Fani Deligianni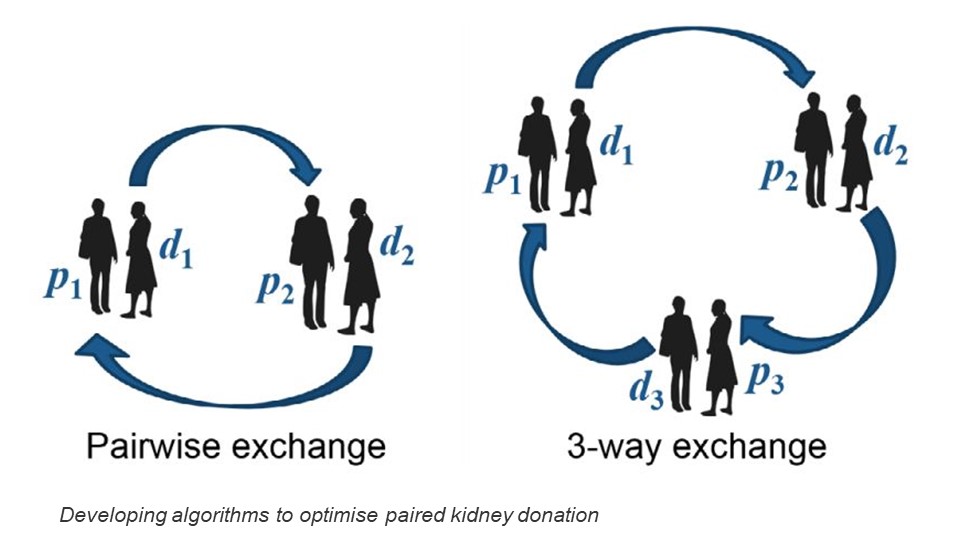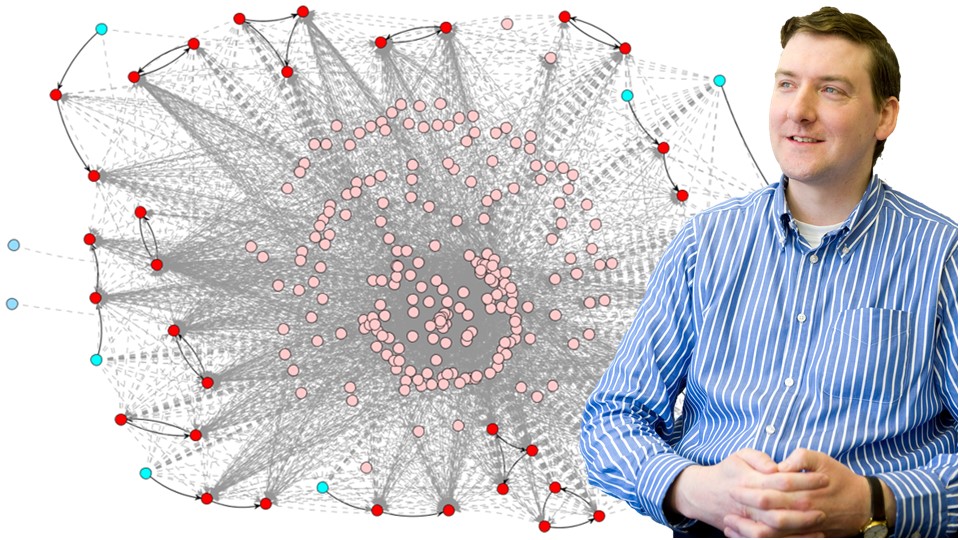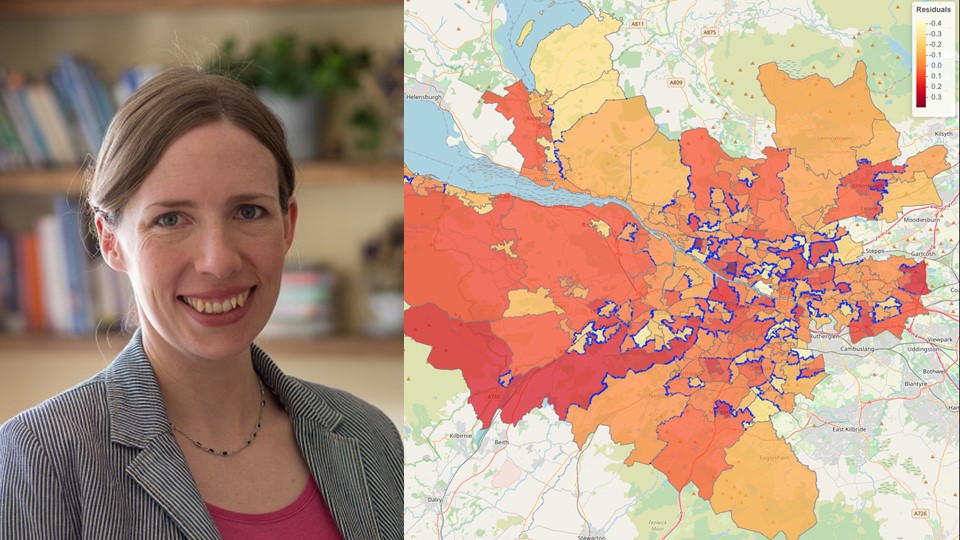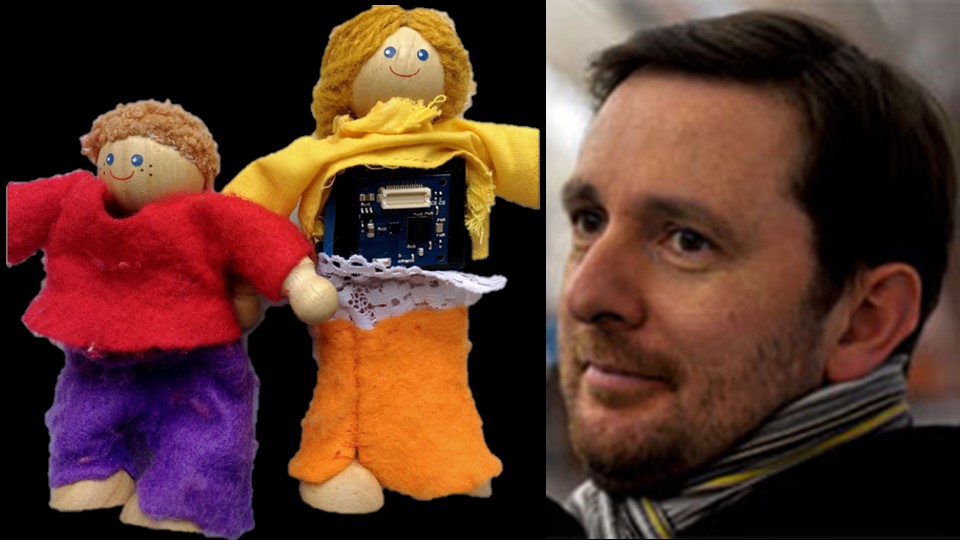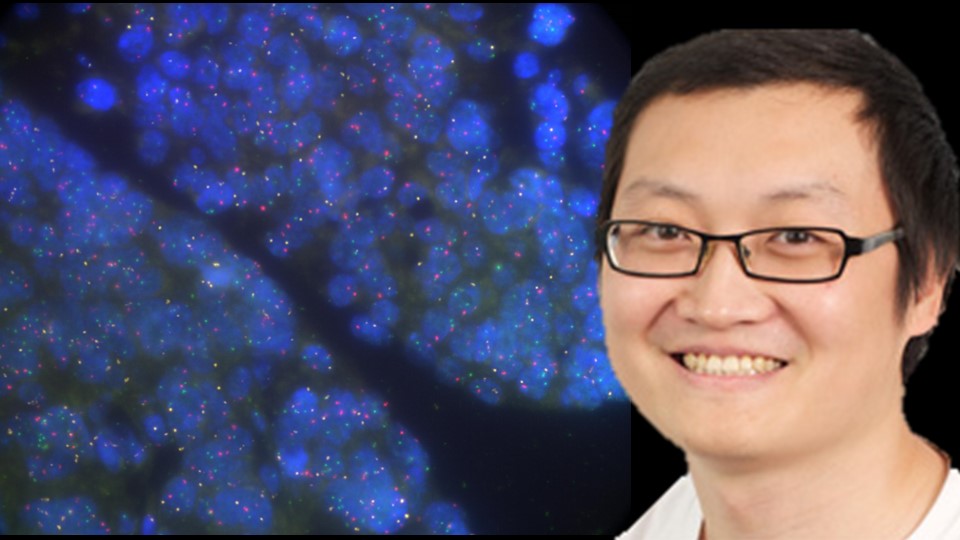 Academic Staff
Dr. Christos Anagnostopoulos, (Pervasive and Distributed Intelligence)
Dr. Matthew Barr, (Video games, well-being and mental health)
Prof. Stephen Brewster, (Human Computer Interactions technologies for mental disorders)
Dr. Kevin Bryson, (Bioinformatics and histopathology image analysis)
Dr. Mathieu Chollet, (Virtual Social Interactions)
Dr. Jeff Dalton, AI Turing Fellow and former member of Google Health, (NLP, Deep Learning)
Dr. Fani Deligianni, (Decision support systems, analysis of neurophysiological data)
Dr. Xianghua Ding, (Patient-Provider Communication, Co-Production in Healthcare, and Health Tracking Technologies)
Dr. Jessica Enright, (Graph theory in epidemiology research)
Dr. Mary Ellen Foster, (Building artificial characters that interact naturally with people)
Dr Bjorn Jensen, (Biomedical imaging)
Dr. Jake Lever, (Information Extraction and Retrieval in Biomedical Applications)
Dr. Stephen Lindsay, (Digital healthcare and co-design)
Dr. Craig MacDonald, (Information Retrieval)
Dr. Marwa Mahmoud, (Multimodal behaviour analytics)
Prof. David Manlove, (Matching problems in the field of algorithms and complexity)
Dr. Zaiqiao Meng, (Biomedical knowledge graph and natural language processing)
Dr. Nikos Ntarmos, (Distributed (Big) data management)
Prof. Iadh Ounis, (Information Retrieval)
Dr. William Pettersson, (Complexity theory, Theoretical efficiency of an algorithm)
Dr. Kitty Meeks, (Graph theory in epidemiology research, clustering algorithms)
Dr. Lito Michala (Internet of Things)
Prof. Roderick Murray-Smith, (Inference, Dynamics and Interaction)
Dr. Jose Cano Reyes, (Computer Architecture, Edge Computing, Deep Learning)
Dr. Simon Rogers (Bioinformatics)
Dr. Simone Stumpf, (Responsible & Interactive Artificial Intelligence)
Prof. Alessandro Vinciarelli, (Computational Social Intelligence)
Dr John Williamson, (Human Computer Interfaces in healthcare applications)
Dr. Ke Yuan (Bioinformatics and cancer research)
Projects
A new investigator award, which will develop artificial intelligence algorithms for human motion analysis in healthcare applications that preserve users' privacy.
Funded by EPSRC, Privacy-Preserved Human Motion Analysis for Healthcare Applications, Dr. Fani Deligianni (PI), 2022-2025.
A £1.36 million EPSRC fellowship which will develop new methods for understanding the space of all "good" solutions to optimisation problems - such as clustering - rather than searching for a single "best" solution, and apply these techniques to address challenges in digital health. Specific applications include treatments for heart failure, diagnosis of endometriosis, targeted cancer screening, and the identification of optimal interventions for infectious disease control.
Funded by EPSRC, Beyond One Solution in Combinatorial Optimisation, Dr. Kitty Meeks (PI), Dr. Jessica Enright, Dr. Craig Anderson, Dr. Bhautesh Jani, 2021-2026.
A multi-million project on how quantum imaging will enable remote detection and monitoring of parameters such as gait, macro and micro-movements, blood flow, heart rate and potentially even brain function. When combined with data-driven models, will allow to both monitor health and the onset of non-communicable diseases (NCDs) but also recovery from NCDs or surgery with personalised and continuously updated re-habilitation programmes.
Funded by EPSRC - Quantum Imaging for Monitoring of Wellbeing & Disease in Communities, Prof. Roderick Murray-Smith (Co-I), 2020-2025.
A broad project about novel algorithmic techniques to handle network datasets involving qualitatively different types of edges (for example, physical and online contact in a social network) involves two application case studies related to healthcare: finding optimal epidemiological interventions when a disease spreads in a multi-layer networks, and identifying spatial patterns in disease risk for non-communicable diseases.
Funded by EPSRC, Multilayer Algorithmics to Leverage Graph Structure (MultilayerALGS), Dr. Kitty Meeks, Dr. Jessica Enright, Prof Duncan Lee, Dr. Mark Wong, Dr. Heng Guo (University of Edinburgh), 2020-2023.
A multi-million project on 'Closed-loop Data Science' applied in several areas including personalisation of hearing aids and analysis of cancer data.
Funded by EPSRC, Closed-Loop Data Science for Complex, Computationally- and Data-Intensive Analytics, Prof. Roderick Murray-Smith, Dr. Craig Macdonald, Dr. Nikos Darmos, Prof. Iadh Iounis, Dr. Ke Yuan, Dr. Simon Rogers, Dr. Christos Anagnostopoulos, Dr. Bjorn Jensen, Dr. John Williamson, 2018-2022.
Developing search technologies for precision medicine and biomedical text. It come 2nd among 25 groups worldwide in the TREC Precision Medicine campaign in November (NIST, USA). The developed system was also one of the best performing among 50 participating groups in the TREC COVID campaign to automatically distil information from published articles as the pandemic progressed.
Funded by UFMG (Brazil), Dr Craig Macdonald and Prof. Iadh Ounis, 2020-2022.
This project will enhance capacity to understand SARS-CoV-2/hCoV-19 infection in three regions of Africa (Kenya, The Gambia and Uganda) and globally.
Funded by Wellcome Trust - African COVID-19 preparedness (AFRICO19), Dr. Ke Yuan (Co-I), 2020-2022.
Over 1200 kidney transplants identified by the algorithms developed at Glasgow that match patients and donors for the UK Living Kidney Sharing Scheme have proceeded to surgery. This is estimated to have saved the NHS around £90M over the period 2008-2030, taking into account the cost of the surgery versus the savings made by releasing a patient from long-term dialysis. Read more in these two articles: 'How Operational Research Helps Kidney Patients in the UK' and 'Algorithms for Kidney Donation'
Funded by CA15210 - European Network for Collaboration on Kidney Exchange Programmes, European Cooperation in Science and Technology (COST), Prof. David Manlove & Dr. William Pettersson, 2016-2021
iCaird - the Industrial Centre for Artificial Intelligence Research in Digital Diagnostics. This is a multi-million project that aims to exploit Artificial Intelligence techniques to discover new insights within health data and democratise secure access to clinical data.
Funded by Innovate UK, Prof. Rod Murray-Smith, Prof. Muffy Calder, Dr. Bjorn Sand Jensen and Dr. John Williamson, 2018 – 2021.
This project promotes collaboration with the Scottish Autism Centre and it aims to teach social skills to autistic adults via robots.
Funded by EPSRC – A Robot Training Buddy for Adults with ASD, Prof. Alessandro Vinciarelli and Dr. Mary Ellen Foster, 2017-2021.
EngD Scholarship on 'Asking questions about medical images'. This project focuses on a range of methodological approaches in computer vision and natural language processing, which collectively support answering questions about 2D and 3D radiology images.
Funded by Canon Medical Systems, Maciej Pajak, Dr. Fani Deligianni, Dr. Jeff Dalton, 2020-2024.
PhD Scholarship on Applying machine learning models to genome data to understand the evolution of drug resistance from virus to cancer evolution.
Funded by MRC Precision Medicine DTP, Dr. Ke Yuan, 2020-2024.
PhD Scholarship on A Network Clustering Approach to Endometriosis Diagnosis.
Funded by MRC Precision Medicine DTP, Dr. Kitty Meeks, Dr Douglas Gibson (University of Edinburgh, Dr Craig Anderson, Prof Andrew Horne (University of Edinburgh), 2019-2023.
A high-content platform for cellular mechanobiology in cancer research
Funded by CRUK, Dr Bjorn Jensen, 2018-2021.
The project aims to develop technological solutions of handling wearable data based on deep learning to address ethical and data privacy considerations of patients and their social cycle.
Funded by Human Data Interaction EPSRC Network - Human Motion Analysis – Agency, Negotiation and Legibility in Data Handling, Dr. Fani Deligianni, 2020-2021.
EngD project on multi-modal and self-supervised machine learning for medical image analysis
Funded by Canon Medical Research (Edinburgh), Dr. Bjorn Jensen, 2018-2021.
PhD Placement Mobility grant on 'Endoscopic Surgery Image Enhancement', which aims to design hardware architectures to remove unwanted distortions in the input pixels due to surgical smoke or fog particles for real-time operations.
Funded by Newton Bhabha Fund, Dr Jose Cano Reyes, 2020-2021.
Fast multi-shot epidemic interventions for post lockdown Covid-19 mitigation: Open-loop mitigation strategies.
Funded by EPSRC, Prof. Roderick Murray-Smith, 2020.
The network aims to design, develop and evaluate novel technologies to enable mental health services that are effective, affordable and accessible for young people.
Funded by H2020 International Training Network "Technology Enabled Mental Health for Young People", Prof. Steven Brewster, 2016-2020.
This project focused on developing an automated mix and infusion system that monitored hypoglycaemia, prepared the glucagon and injected just in time to avoid loss of consciousness. The IoT device was edge processing information locally and only connected to a smartphone app to securely inform careers if intervention was required and alarm patients to take further action.

Royal Society of Edinburgh/Scottish Enterprise Entrepreneurial Fellowship CH12 on Clydescope Health, Dr Anna Lito Michala, 2018-2019.

A feasibility study to explore the applicability of different statistical clustering techniques to datasets relating to (i) patients treated for heart failure and (ii) patients undergoing diagnostic surgery for suspected endometriosis.
Funded by Scottish Crucible Seed Funding, Biometric Sociology for Personalised Medicine, Dr. Kitty Meeks, Dr. Craig Anderson, Dr. Douglas Gibson (University of Edinburgh), Dr. Ify Mordi (University of Dundee), 2019.
Analysis of attachment patterns in school age children with collaboration with the Adverse Childhood Experiences Centre
Funded by EPSRC – 'SAM: Automated Attachment Analysis Using the School Attachment Monitor', Prof. Steven Brewster, and Prof Alessandro Vinciarelli, 2015-2018.
How to join
Funded PhD Opportunities on healthcare applications are provided via the following main routes:
Visit University of Glasgow vacancies for job opportunities.
Upcoming events
Group: Computing Technologies for Healthcare
Speaker: George Amarantidis Koronaios, Mathworks
Date: 07 December, 2022
Time: 14:00 - 15:00
Location: https://uofglasgow.zoom.us/j/84190142074?pwd=dkx3eGlCK2MxSXUwbHQ2V2ErZmRDZz09
Recently MathWorks released the Medical Imaging Toolbox to visualise, register, segment and label 2D and 3D medical images. This presentation will provide few examples with a focus on semantic segmentation and labeling.
Medical Imaging Toolbox™ provides apps, functions, and workflows for designing and testing diagnostic imaging applications. You can perform 3D rendering and visualization, multimodal registration, and segmentation and labeling of radiology images. The toolbox also lets you train predefined deep learning networks (with Deep Learning Toolbox™).
Past events
AI for Precision Histopathology: The Road Ahead (17 November, 2022)
Machine Learning at NHS National Services Scotland (Business Intelligence) (28 September, 2022)
The promised land of AI for Healthcare and lessons learned wandering the desert (20 July, 2022)
Tackling long-tailed category distribution under domain shifts (15 July, 2022)
Healthcare Seminar: Dr Xianghua Ding & Dr Marwa Mahmoud (22 June, 2022)
Healthcare Seminar & CIVIS Network: Securing our Identity: from Biometric Anti-Spoofing to DeepFakes Detection (25 May, 2022)
Healthcare Seminar: Can Earables Revolutionise Continuous Vital Sign Monitoring? (27 April, 2022)
Healthcare Seminar & AthenaSwan Session: Cognitive Vision in Robotic Surgery (16 March, 2022)
From Risky to Trustworthy AI in Healthcare (16 February, 2022)
Affective Intelligence and Robotics for Well-being (02 February, 2022)
Computer Science career in the NHS: The Scientist Training Programme (STP) (25 January, 2022)
Healthcare Seminar: Towards Bayesian phylogenetics via systematic search and gradient ascent (12 January, 2022)
NLP Applications in Mental and Physical Health (01 December, 2021)
Deep learning for medical image analysis (02 November, 2021)
Engaging youth with painful conditions in virtual care: Self-management innovations during and beyond the COVID-19 pandemic (05 October, 2021)
HealthCare Seminar: Predicting outcomes after the onset of "psychosis" (02 July, 2021)
International Workshop on Artificial Intelligence and Mental Health (08 June, 2021)
Computational Biology Conference (27 May, 2021)
HealthCare Seminar: Counting complexity meets digital health (26 May, 2021)
HealthCare Seminar: Deep Medicine: machine learning meets large-scale epidemiology and population health (28 April, 2021)
Healthcare Focused Discussion: Probabilistic Modeling of Postoperative Bleeding Decisions (19 April, 2021)
HealthCare Seminar - Precision modelling of brain disease through deep generative modelling (18 March, 2021)
AI for medical imaging applications (04 March, 2021)
HealthCare Seminar: Trust me, I'm a doctor (25 February, 2021)
Neuroergonomics to Assess and Improve Surgical Performance (11 February, 2021)