Animal welfare science and ethics is an expanding topic of international concern. It aims to improve our knowledge and understanding of animals' needs, which is required to provide a high standard of care to the whole range of animals kept in captivity.
Why this programme
Accredited by the Royal Society of Biology for the purpose of meeting, in part, the academic and experience requirement for the Membership and Chartered Biologist (CBiol).
Learn with the Institute of Biodiversity, Animal Health and Comparative Medicine (IBAHCM), a grouping of top researchers who focus on combining ecology and evolution with more applied problems in animal health.
Taught by research-active staff using the latest approaches in understanding and responding to animal welfare-related issues, legislation related to use of animals, and both theoretical and applied ethics.
Develop valuable skills in:

quantitative methods
sequence analysis
conservation biology
epidemiology
practical approaches to assessing biodiversity.

Our strong ties between veterinarians and ecologists are a unique strength, offering training opportunities spanning both fundamental and applied research.
Experience the opportunity to base your independent research projects at: We will also assist you to gain research project placements in zoos or research laboratories, whenever possible.
Gain core skills and knowledge across a wide range of subjects that will enhance your selection chances for competitive PhD programmes.
Many links with animal welfare-related organisations. We regularly welcome organisation experts to deliver guest lectures to our Animal Welfare students. We also arrange for our classes to visit organisations to obtain a first-hand view of working there is like.
Many organisations provide our students with opportunities to carry out their independent research project within their company.
We have currently the following partners involved in this programme:

Scottish Society for the Prevention of Cruelty to Animals (Scottish SPCA)
Highland Wildlife Park, Kingussie
Blair Drummond Safari Park
Chester Zoo
The Aspinall Foundation (Howletts & Port Lympne)
National Museum Scotland
Main Campus Location
Mainly undertaken at the Gilmorehill Campus in the West End of Glasgow, with your research projects possibly taking place outwith the city at either Loch Lomond, Isle Of Cumbrae or Cochno Farm.
Programme structure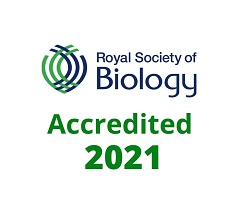 The programme provides a strong grounding in scientific writing and communication, statistical analysis, and experimental design. It is designed for flexibility, to enable you to customise a portfolio of courses suited to your particular interests.
You can choose from a range of specialised options that encompass key skills in:
ethics, legislative policy and welfare science – critical for promoting humane treatment of both captive and wild animals.
monitoring and assessing biodiversity – critical for understanding the impacts of environmental change.
quantitative analyses of ecological and epidemiological data – critical for animal health and conservation.
A total of 180 credits are required, with 40 flexible credits in the second term.
Core courses
Term 2: Optional courses
Core MSc component
Animal welfare is a very broad and applied field and the programme aims to provide coverage of all the different aspects of the topic which are often treated separately.
Science is an essential skill in order to have a good understanding of welfare but we appreciate that applicants may come from diverse backgrounds and therefore the course includes a rigorous training in science communication, experimental design, data analysis and interpretation.
The programme also includes teaching by practitioners and visits to organisations with first-hand experience of applied welfare problems.
The programme also attempts to cover the entire spectrum of animal welfare, including zoos, farms, laboratory animals and wildlife.
Programme alteration or discontinuation
The University of Glasgow endeavours to run all programmes as advertised. In exceptional circumstances, however, the University may withdraw or alter a programme. For more information, please see: Student contract.
Career prospects
Students are exposed to potential work places and can make valuable contacts with professionals in the welfare community.
Where possible this is a two-way exchange in which communities are offered help with any issues they have and for which assistance may be provided in finding a solution (e.g. through independent research projects, supervised by university staff).
This is also an option open to other courses and could benefit the students in the long-term as well as give the university valuable connections with the wider community.
Students from this programme have gone on to a very wide variety of graduate roles in academia and the labour market across the UK and also in Europe.
Job titles include:
animal technician
locum vet nurse
animal carer (horses)
veterinary meat hygiene inspector
agricultural officer for regional government
canine carer
Other graduates have progressed to PhDs in veterinary medicine and science.

Fees & funding
Deposits
International applicants are required to pay a deposit of £1000 when an offer is made.
Funding opportunities
The scholarships above are specific to this programme. For more funding opportunities search the scholarships database
Entry requirements
At least a 2.2 Honours degree or equivalent (e.g. GPA of 3.0 or above) in a relevant subject. Professional experience may be taken into account.

In your application, please submit a personal statement (up to 200 words) outlining your interests and why you want to study this programme at the University of Glasgow.
English language requirements
For applicants whose first language is not English, the University sets a minimum English Language proficiency level.
International English Language Testing System (IELTS) Academic module (not General Training)
6.5 with no subtests under 6.0.
Tests must have been taken within 4 years 5 months of start date. Combined scores from two tests taken within 6 months of each other can be considered.
Common equivalent English language qualifications
All stated English tests are acceptable for admission to this programme:
TOEFL (ibt, my best or athome)
90 with minimum R 20, L 19, S 19, W 23.
Tests must have been taken within 4 years 5 months of start date. Combined scores from two tests taken within 6 months of each other can be considered.
PTE (Academic or home)
60 with minimum 59 in all sub-tests.
Tests must have been taken within 4 years 5 months of start date. Combined scores from two tests taken within 6 months of each other can be considered.
Cambridge Proficiency in English (CPE) and Cambridge Advanced English (CAE)
176 overall, no subtest less than 169
Tests must have been taken within 4 years 5 months, combined scores from 2 tests sat within 6 months of each other can be considered.
Glasgow International College English Language (and other foundation providers)
65%.
Tests are accepted for academic year following sitting.
University of Glasgow Pre-sessional courses
Tests are accepted for 2 years following date of successful completion.
Alternatives to English Language qualification
Undergraduate degree from English speaking country (including Canada if taught in English)
Undergraduate 2+2 degree from English speaking country
Undergraduate 2+2 TNE degree taught in English in non-English speaking country
Masters degree from English speaking country
Masters degree (equivalent on NARIC to UK masters degree) taught in English in non-English speaking country.
For international students, the Home Office has confirmed that the University can choose to use these tests to make its own assessment of English language ability for visa applications to degree level programmes. The University is also able to accept UKVI approved Secure English Language Tests (SELT) but we do not require a specific UKVI SELT for degree level programmes. We therefore still accept any of the English tests listed for admission to this programme.
Pre-sessional courses
The University of Glasgow accepts evidence of the required language level from the English for Academic Study Unit Pre-sessional courses. We also consider other BALEAP accredited pre-sessional courses:
For further information about English language requirements, please contact the Recruitment and International Office using our enquiry form
International students
We are proud of our diverse University community which attracts students and staff from over 140 different countries.
How to apply
To apply for a postgraduate taught degree you must apply online. We cannot accept applications any other way.
Please check you meet the Entry requirements for this programme before you begin your application.
Documents
As part of your online application, you also need to submit the following supporting documents:
A copy (or copies) of your official degree certificate(s) (if you have already completed your degree)
A copy (or copies) of your official academic transcript(s), showing full details of subjects studied and grades/marks obtained
Official English translations of the certificate(s) and transcript(s)
One reference letter on headed paper
Evidence of your English language ability (if your first language is not English)
Any additional documents required for this programme (see Entry requirements for this programme)
A copy of the photo page of your passport (Non-EU students only)
You have 42 days to submit your application once you begin the process.
You may save and return to your application as many times as you wish to update information, complete sections or upload supporting documents such as your final transcript or your language test.
For more information about submitting documents or other topics related to applying to a postgraduate taught programme, check Frequently Asked Questions
Guidance notes for using the online application
These notes are intended to help you complete the online application form accurately; they are also available within the help section of the online application form.
If you experience any difficulties accessing the online application then you should visit the Application Troubleshooting/FAQs page.
Name and Date of birth: must appear exactly as they do on your passport. Please take time to check the spelling and lay-out.
Contact Details: Correspondence address. All contact relevant to your application will be sent to this address including the offer letter(s). If your address changes, please contact us as soon as possible.
Choice of course: Please select carefully the course you want to study. As your application will be sent to the admissions committee for each course you select it is important to consider at this stage why you are interested in the course and that it is reflected in your application.
Proposed date of entry: Please state your preferred start date including the month and the year. Taught masters degrees tend to begin in September. Research degrees may start in any month.
Education and Qualifications: Please complete this section as fully as possible indicating any relevant Higher Education qualifications starting with the most recent. Complete the name of the Institution (s) as it appears on the degree certificate or transcript.
English Language Proficiency: Please state the date of any English language test taken (or to be taken) and the award date (or expected award date if known).
Employment and Experience: Please complete this section as fully as possible with all employments relevant to your course. Additional details may be attached in your personal statement/proposal where appropriate.
Reference: Please provide one reference. This should typically be an academic reference but in cases where this is not possible then a reference from a current employer may be accepted instead. Certain programmes, such as the MBA programme, may also accept an employer reference. If you already have a copy of a reference on letter headed paper then please upload this to your application. If you do not already have a reference to upload then please enter your referee's name and contact details on the online application and we will contact your referee directly.
Application deadlines
September 2022
International & EU applicants: 25 July 2022
UK applicants: 31 August 2022
Apply now
More information about this programme