Start dates for incoming postgraduate research students
1 October 2020 was the preferred date to start your PhD [or the date on your offer letter].
We will run a full on-line induction and training programme that may be taken remotely for the first month. Most of our doctoral researcher training programme will also be available online and we will offer many remote opportunities to help you become part of the Graduate School and wider University community.
Research that involves laboratory work may start following the completion of induction (all labs are currently up and running).
Some types of research (such as non-laboratory work) and supervision can be carried out entirely remotely and this may be the most appropriate way for you to work at the moment. Contact your supervisor, if you believe this applies to your research to discuss requirements for home/remote working. You may also require the agreement of the subject, school or institute convener if you wish to carry out your PhD remotely for a fixed period. You may not continue remotely unless an adequate plan is agreed to ensure sufficient work can be undertaken prior to starting the experimental work. It is important that starting remotely does not affect the overall PhD timescale.
Delayed start dates
We understand there may be good reasons to delay:
If it is necessary to travel to Glasgow to begin your research, but there are restrictions preventing travel at this time, then a delay to 5 January 2021 is encouraged [when we will run full on-line induction and training programme]. You may also delay to another start time with the agreement of your supervisor and Graduate School.
For subjects where laboratory work is required to commence immediately following on-line induction and training and you are unable to come to Glasgow, you should consider delaying your start-date. Contact your supervisor or the Graduate School in this instance.
If your research involves objects, artefacts, archives or fieldwork, you should discuss this with your supervisor. Some kinds of work may be able to be started remotely; in other cases, it may be advisable to delay the start-date.
External government sponsors may prefer a delay and the University is happy to support this.
From our point of view, there is no disadvantage in deferring your PhD to a later agreed start date. Scholarship holders should check that this can still be provided with a delayed start.
Office and study space
At present, current staff and research students are not using office spaces on campus. We do not have a confirmed date for the return to office use, but all work that can be undertaken off-campus (ie is not lab-based) should be done at home or remotely at present.
Some study spaces are becoming available on campus with a booking system in place, such as the postgraduate study space in the University Library.
International/EU students remotely starting a funded PhD
You should check with your funder that you can be paid a stipend if you are not in the UK. If you are in receipt of a scholarship, you should contact the Graduate School for advice on opening a bank account to allow stipend payments.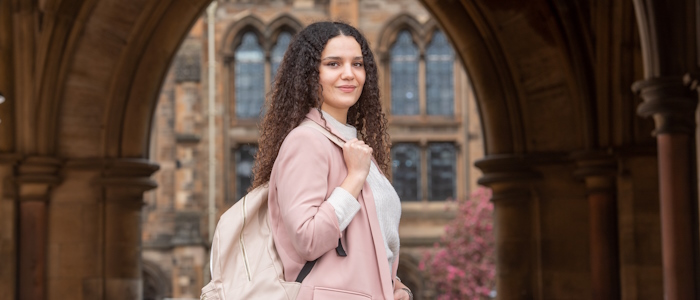 A management PhD is a research intensive degree programme for students with a strong academic background. The PhD program develops researchers in Management for careers in academia, industry and public service.
Overview
Our programme combines robust taught research training and applied research practice within a flexible timeframe of three to five years. Beginning with foundation training in research methods, you will follow advanced training pathways in qualitative and quantitative methodologies and benefit from extensive training in research skills.
As a postgraduate, you will form the bedrock of our research community, and we will actively encourage you to publish your research and participate in research seminars, training retreats, workshops, conferences and presentations.
Our research is organised into six research clusters and we offer expert guidance on PhD projects in
marketing
strategic management
international business and enterprise
organisational behaviour and human resource management
operations management.
Contact us
Testimonial from Carole Couper
Testimonial from Carole Couper
Study options
We offer flexible study options including full-time and part-time PhDs, as well as on-campus study or distance learning.
It takes a minimum of three years to complete the PhD on a full-time basis and a minimum of five years for part-time study.
Students may start their PhDs at two points in the year: October or January (direct entry only).
Routes into Management PhD
Depending on your prior qualifications, experience and the quality of your research proposal, you can enter the PhD directly or follow an integrated route that begins with Management MRes.
There is compulsory taught research training for both routes and you will be required to pass two compulsory taught courses in year one, regardless of your pathway.
Direct Entry PhD
Direct entry onto the PhD will require you to work on implementing your research proposal from the onset and you are expected to complete your PhD in three years.
To enter the PhD directly, you need a Masters degree in business or management at Merit or 60% and above that includes coverage of appropriate research methodologies. You will also need to produce an outstanding research proposal that will attract two PhD supervisors.
Your PhD registration will depend on the successful completion of taught courses and progress of your independent research in year one.
Integrated Entry PhD
In pursuing the Integrated Entry into PhD, your independent research will begin with highly relevant and structured training on specialist management topics of your choice and core research skills. Your training will be highly applied and aimed at developing a robust PhD proposal. From semester one, you will be working with a potential PhD supervisor and your Masters thesis may directly contribute to your PhD.
This route is open to students:
Who do not have a Masters degree in Business or Management.
Who have not had sufficient training in research methods.
Whose proposals failed to attract PhD supervisors.
This option may be particularly attractive if you have a four year PhD scholarship and are looking for a space on a PhD programme in the UK.
Your progression to PhD will depend on successful completion of MRes at Merit or aboveand a research proposal that attracts a supervisor.
Assessment and Progression
Regardless of your PhD entry route, you will start working on your research topic from the very outset. A PhD is an independent research project and the criterion for the award is a significant contribution to knowledge. This judgement is made on the basis of a thesis of between 70,000 and 100,000 words and an oral examination (viva voce).
The progress of your independent research will be formally reviewed once a year and your continuing registration on the PhD programme will depend on a successful Annual Progress Review.
Entry requirements
As an applicant for one of our research degrees, you should possess a Masters degree at 60% (Merit) or an overseas equivalent, with a significant component in Business or Management.
If you have a Masters degree in a subject other than the one you plan to research you will need to demonstrate specialist academic knowledge, for example through your masters dissertation or, in exceptional cases, prior experience of management.
Candidates who do not meet the entry criteria should consider the integrated route through MRes.We consider all applications on their own merit and cannot review individual eligibility before you apply.
Supporting documents
We can only accept applications submitted with all the following supporting documents:
Transcripts/degree certificate
Proof of language requirements fulfilment (where applicable)
Two references
A research proposal (3000 words maximum)
CV
Name of potential supervisor
Fees and funding
Fees
2021/22
UK fee to be confirmed by ukri.org (2020/21 fee was £4,407)
International & EU: £19,350
Prices are based on the annual fee for full-time study. Fees for part-time study are half the full-time fee.
Additional fees for all students:
Re-submission by a research student £540
Submission for a higher degree by published work £1,355
Submission of thesis after deadline lapsed £350
Submission by staff in receipt of staff scholarship £790
Depending on the nature of the research project, some students will be expected to pay a bench fee (also known as research support costs) to cover additional costs. The exact amount will be provided in the offer letter.
Alumni discount
We offer a 10% discount to our alumni on all Postgraduate Research and full Postgraduate Taught Masters programmes. This includes University of Glasgow graduates and those who have completed Junior Year Abroad, Exchange programme or International Summer School with us. The discount is applied at registration for students who are not in receipt of another discount or scholarship funded by the University. No additional application is required.
+++
2020/21 fees
£4,407 UK/EU
£18,370 outside EU
Prices are based on the annual fee for full-time study. Fees for part-time study are half the full-time fee.
Additional fees for all students:
Re-submission by a research student £525
Submission for a higher degree by published work £1,315
Submission of thesis after deadline lapsed £340
Submission by staff in receipt of staff scholarship £765
Depending on the nature of the research project, some students will be expected to pay a bench fee (also known as research support costs) to cover additional costs. The exact amount will be provided in the offer letter.
Alumni discount
We offer a 20% discount to our alumni commencing study in Academic session 2020/21, on all Postgraduate Research and full Postgraduate Taught Masters programmes. This includes University of Glasgow graduates and those who have completed a Study Abroad programme or the Erasmus Programme at the University of Glasgow. This discount can be awarded alongside other University scholarships.
Funding for EU students
The Scottish Government has confirmed that fees for EU students commencing their studies 2020/21 will be at the same level as those for UK student.
---
Funding
We offer competitive PhD Scholarships to exceptional applicants and these cover full tuition fees, living allowance, research support and conference budget.
Support
Training opportunities
A wide range of support is available to help you undertake professional scholarly activity at the frontier of management.
The cornerstone of your development is the Management PhD Training Programme which encompasses foundation and advanced courses in applied research methodologies and management research skills.
The programme begins with foundation training in year one which includes three core courses and several optional courses. Students in year two and three continue to train in advanced methods and management research skills including academic writing, publishing, reviewing, teaching and presentations.
Core foundation courses
Management research methods
Master class in management theory and practice
Research integrity training
Optional foundation and advanced courses:
Academic writing and publishing in management
Applied multivariate analysis
Case study research
Comparative case study analysis
Constructing and analysing large data sets
Ethnographic research
Grounded theory
Measurement and scale development
Mixed methods
Qualitative analysis with NVIVO
Qualitative interviewing
Quantitative analysis with SPSS and R
Reviewing and evaluating manuscripts
Structural equation modelling
Survey research
In addition to the Management training programme, you will have access to the Research Training Programme and separately the Researcher Development Programme at the Graduate School of Social Sciences. The Graduate School draws together internationally recognised scholars and respected practitioners to offer a broad range of training opportunities in research methods as well as researcher skills and capabilities.
The Research Training Programme offers foundation courses in research design, philosophy of social sciences and qualitative and quantitative research methods. The Researcher Development Programme develops broader skills and capabilities such as personal effectiveness, writing skills, engagement, influence and impact.
In addition to formal training, Management hosts a number of research events including twice yearly PhD retreats, seminars, workshops and conferences, that are open to staff and research students.
Research Support
The Adam Smith Business School provides financial support for PhD students to attend international academic conferences to present their co-authored research. We offer students a generous allowance that permits them to participate in external training courses and we encourage participation in external training opportunities such as courses provided by the ESRC funded Scottish Graduate School of Social Science and the National Centre for Research Methods.
How to apply
Identify potential supervisors
All Postgraduate Research Students are allocated a supervisor who will act as the main source of academic support and research mentoring. You may want to identify a potential supervisor and contact them to discuss your research proposal before you apply. Please note, even if you have spoken to an academic staff member about your proposal you still need to submit an online application form.
You can find relevant academic staff members with our staff research interests search.
Also see our:
Gather your documents
Before applying please make sure you gather the following supporting documentation:
Final or current degree transcripts including grades (and an official translation, if needed) – scanned copy in colour of the original document.
Degree certificates (and an official translation, if needed): scanned copy in colour of the original document.
Two references on headed paper and signed by the referee. One must be academic, the other can be academic or professional. References may be uploaded as part of the application form or you may enter your referees contact details on the application form. We will then email your referee and notify you when we receive the reference. We can also accept confidential references direct to rio-researchadmissions@glasgow.ac.uk, from the referee's university or business email account.
Research proposal, CV, samples of written work as per requirements for each subject area.
Apply now