Your student experience
Information about awards, careers and employability support, extracurricular events and connecting with our clubs and societies.
News
11 Oct

Professor Sabina Siebert has been awarded Academic Fellowship of the Scottish Parliament.

21 Oct

During the course of one weekend, students with a passion for business can create a real startup in a collaborative event organised by the Adam Smith Business School, School of Computing Science, Glasgow University Entrepreneurship Society and the Glasgow University Tech Society. The event is open to all UofG and Glasgow School of Arts students.

09 Oct

How Generation Z, Artificial Intelligence, Big Data and climate change will shape the future of the accountancy profession, are some of the issues to be discussed at a panel event on Wednesday 30 October 2019.
Full listings...
Events
16 Oct

23 October. A panel of empowering women celebrating female entrepreneurs

10 Oct

25 October. Executive Chairman of City Facilities Management Holdings Ltd and founder of City Refrigeration.

10 Oct

6 November. UK Nations and Regions Director, BT Group
Full listings...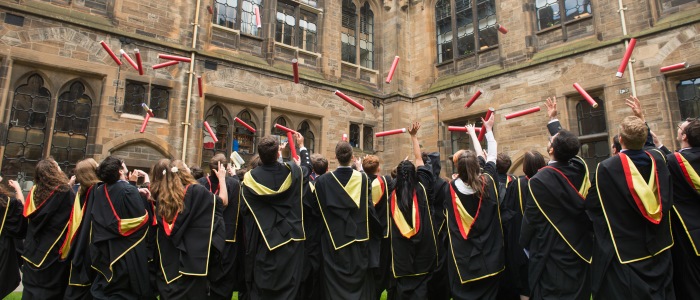 Alumni are an essential part of the Glasgow community. Find out more about events and services we offer our alumni.
Find out how we can work with you to maximise your organisation's exposure to our students and academics.