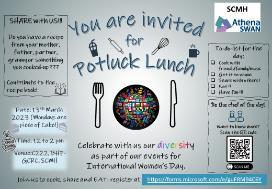 Related Links:
Pot Luck Lunch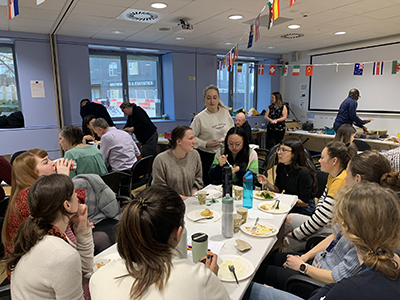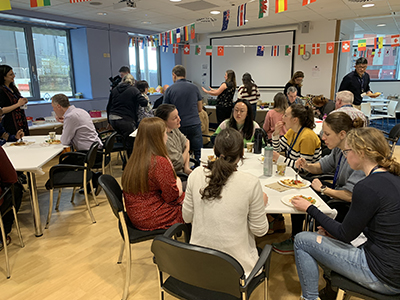 On Monday 13th March as part of the International Women's Day celebrations a Pot Luck Lunch was held in the BHF GCRC. It was a good time to come together for a lunch and a blether on a Monday.
There were around 30 dishes provided by members of the school for a large range of food to be provided for lunch. There was a great range of dishes from multiple different countries creating an amazing spread of tasty food.
It was a fantastic turnout of staff and students who came to enjoy the great food. The feedback has been really positive so far, and there is event talk of it becoming a regular calendar fixture.
Look out for the small recipe book that is hoped to be sold for charity.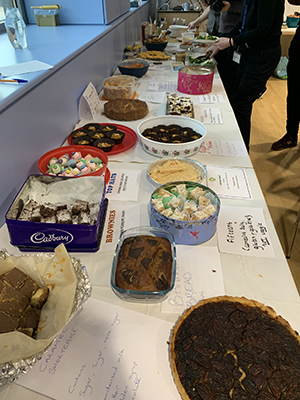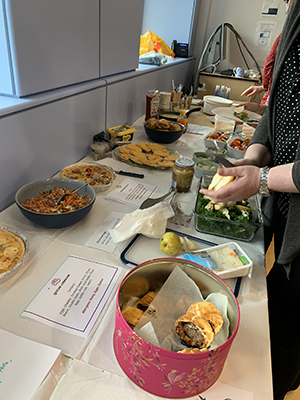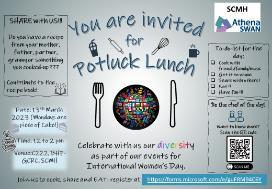 Related Links: