SCMH Game Time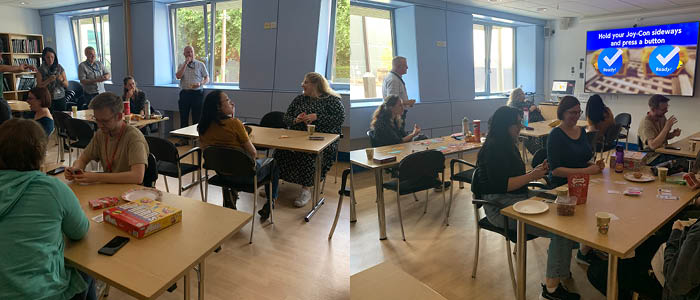 On the 27th July, the SCMH held its first Athena Swan Social event. The event was Game time where staff and students were invited to bring games in to play.
The games played included Monopoly Go, Uno and an escape room game. Much Laughter and fun was had by all who intended. The Nintendo Switch games brought out a new side to people.
Thank you to the SCMH ECR and AS Career development committees for organising.
SCMH Game Time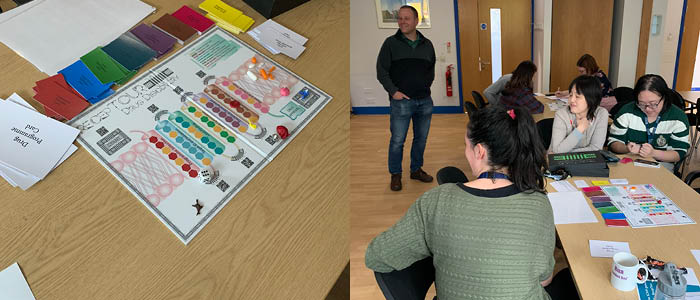 It has been a while since September's Salsa Dancing session which was led wonderfully entertainingly and incredibly patient Dr Eline Huethorst and Angelina Kancheva.
On the 25th of October, the second game time social was held. This was a test of gaming skills. Led by Prof Craig Daly and Dr Kenneth Watterson who have developed an educational game which was played at the Game Time. There were two different versions of the game, one which needed Pharmacology knowledge and one that did not.
Both games were well received and much laughter while playing the games.
All SCMH social events are open to all staff and students and are held monthly.
Here is a list of the upcoming socials.
Ceilidh Lessons with Dr Martin McBride - Thursday 30th November
Christmas Quiz with Dr Scott MacKenzie - Friday 15th December
Burns night - January TBC
Salsa dancing with Eline and Angelina - February TBC