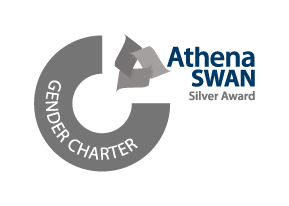 Walk Across the World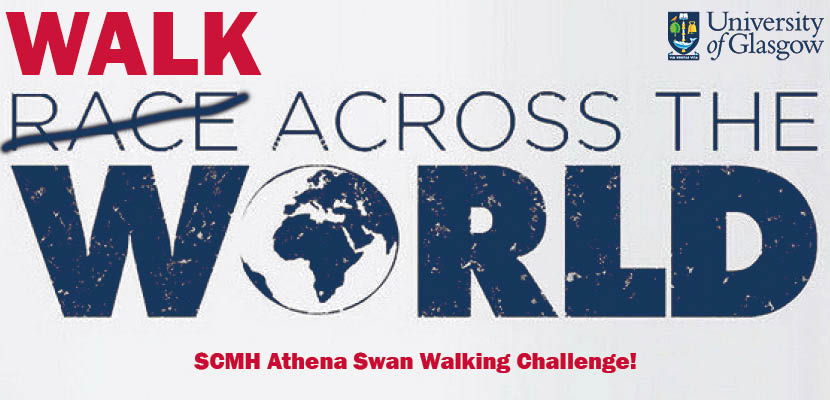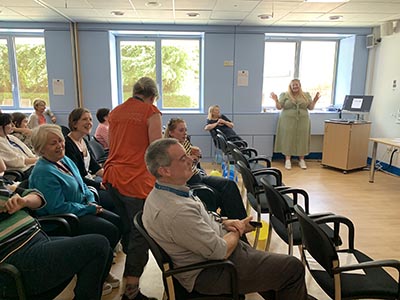 Members of the SCMH community were challenged to take up the walking challenge during June. It was decided that the challenge would be titled 'Walk Across the World'.
It was possible to compete as an individual, as a team or as both for the challenge. This was a challenge to see who could walk the furthest distance in the month of June. A mile takes on average 2000 steps.
It all began on May 30th with the Kick Off event. Participants chatted, enjoyed biscuits, and created their noticeboard markers. The challenge began on the 1st of June, and the competitiveness began immediately.
Noticeboards were updated every Monday and Thursday, while maps were just updated on Thursday. Soon we found that Linda and Wendy were clear leaders. There was also the team competition going on as well. We had five teams enter the competition: Team Alfie, Team Work, Fabulous Freeman Lab, Athena Goose and Awesome Admin.
After some insane walking distances, and impressive photos from various locations. For every time a suggested walk was completed the steps for the day were doubled. Also, if you completed all the suggested walk in an area, you would have an extra 10000 steps added to the step count.
The on the 5th July everyone gathered in C222 to find out the results of the Walk Across the World Challenge. We would like to congratulate Linda Hood on winning the individual challenge with 845,464 steps. Wendy Beattie came in a close second with 822,315 steps and Sheon Samji came in third with 654,130 steps.
We would like to congratulate Team Alfie (Margaret Kinninmont, Ruth Bennett, Josie Fullerton, Laura Dowsett, Sheon Samji and Linda Hood) on wining the Team event with 3,216,082 steps, Team Work (Lorraine Work, Wendy Beattie, Marianne Donald, Caitlin Cosgrove, Lara Birch and Antoniya Koplov) came in second with 2,731,846 steps and Fantastic Freeman Lab (Sol Oliveira, Dilys Freeman, Fiona Jordan, Jack Beazer, Joyce Ling, Maximilian Ralston and Zoe Lees) came in third with 2,711,728 steps.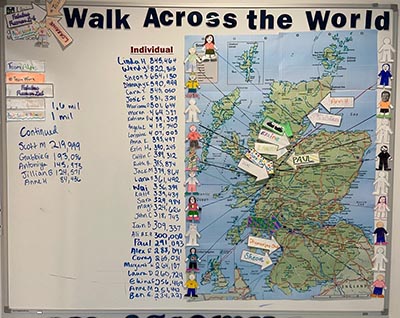 With prizes donated from Local businesses such as Loop and Scoop, Pasteos Lisboa, Bird and Blend Tea and Tantrum Donuts. For everyone who took part, they all received a medal and a stress heart from the British Heart Foundation for taking part.
It would be welcomed if you could fill in the Walk Across the World Challenge Survey.