Related Links
SCMH Yoga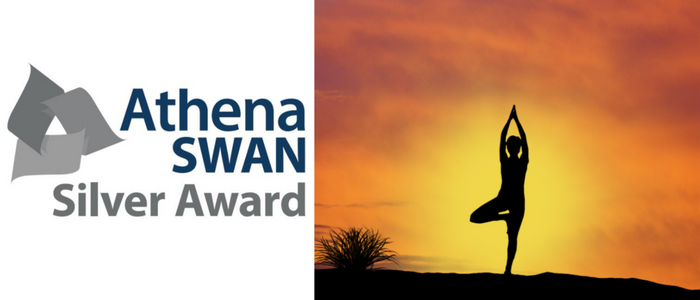 Yoga Returns
For at least a couple of years prior to the pandemic, we have run Yoga sessions with Laura Wright in room C222 so members of staff (male and female) from both buildings (BHF and 3is (2is)) could conveniently access a one-hour healthy, relaxing and sometimes strenuous pursuit on a weekly basis. Even during the various lockdowns a small group of us managed to maintain our Yoga sessions with Laura, all the way through. The major benefits for me include improving my ability to relax, improving strength, improving flexibility (which was embarrassingly bad), and probably most important, improving my mental health.
After recent discussions with SCMH, we have decided to re-initiate our Yoga classes. We do not have these classes up and running yet, but we intend to have a set time and day each week very soon, after discussions with Laura. There is a cost that is dependent on the size of the class, but we can usually accommodate up to 12 people per session. In the meantime, expressions of interest will be appreciated by either myself Martin McBride (Martin.mcbride@Glasgow.ac.uk), or Jennifer Barrie(Jennifer.Barrie@glasgow.ac.uk).
If you have done Yoga before, you know what you are signing up for.
If you have never done Yoga, you'll be surprised how something so exhausting can be so much fun.
Look out for registration as places are limited and go fast.

Related Links