Related links
Contact us
Euro-Asian MBA-MSc Programme (Malaysia)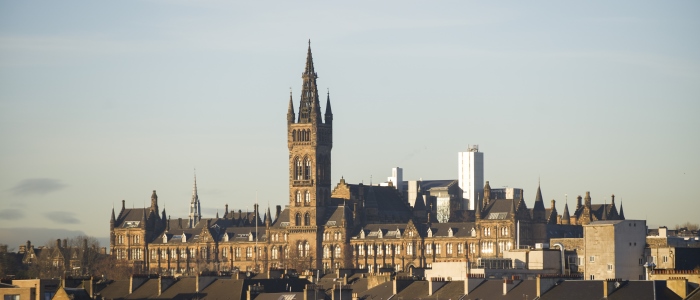 The Euro-Asian MBA-MSc programme is an exciting partnership designed in collaboration with Universiti Sains Malaysia (USM). The programme aims to provide you with a rigorous and comprehensive general management curriculum from the perspectives of South East Asian and European academics and practitioners; including a minimum of one month work placement with our industry partners in Malaysia.
Related links
Contact us
The Adam Smith Business School
The University of Glasgow was established in 1451 and is the fourth oldest university in the English-speaking world. We are proud of our diverse University community, and welcome staff and students from 140 different international countries.

The Adam Smith Business School holds triple accreditation, which is an internationally recognised benchmark that validates our credibility and performance. We are part of the Russell Group, meaning our teaching approach is research-led and mixes theory with practice. We believe that this truly enriches the learning experience of our students.

Attend our Inspiring Leaders talks throughout the year, you will also have the opportunity to develop your skills outside of your degree by taking part in our competitions and skills award. Discover what opportunities are available as part of our student experience.
Programme structure
The Euro-Asian programme is a two year degree, with your first year spent studying in Malaysia on the USM MBA programme. In your second year, you will have the opportunity to travel to Glasgow to study one of the three MSc programmes on offer: Corporate Governance & Accountability; Environment & Sustainability Development; or International Strategic Marketing.
Year 1 MBA Malaysia
Core courses as required by USM
Optional courses: to be chosen from ASBS elective courses in Year 2
One to two months placement (internship) to provide practical experience in industry during term-break
Year 2 MSc Glasgow
This programme will give you a theoretical and practical understanding of corporate governance and accountability, combined with an international perspective.
4 core courses
3 optional courses
1 independent piece of research work in the form of a dissertation
Environment & Sustainable Development is designed to give you the tools to apply economic analysis to a range of environmental problems, with a focus on developing countries.
4 core courses
2 optional courses
1 independent piece of research work in the form of a dissertation
This programme will provide you with a detailed understanding of contemporary marking principles, techniques and trends from an international perspective.
9 core courses
2 optional courses
1 independent piece of research work in the form of a dissertation
How to apply
Applications are processed by Universiti Sains Malaysia (USM). You will firstly need to apply to the USM MBA through their website. Once you have begun your MBA study at USM you will then need to apply to one of the above Adam Smith Business School MSc programmes - you can do this through the relevant programme pages listed above.

Applications to Universiti Sains Malaysia will open in Summer, with applications to the University of Glasgow running from October.
Scholarships
Scholarships are available to to students from ASEAN, with certain criteria that you must meet. Interviews for these scholarships will take place at USM.
To apply for a scholarship, you must indicate this on your application to the MBA programme at USM. The conditional offer for the scholarship will be subject to you meeting all the criteria and will be issued prior to the start date of the MSc programme.
Further information
The University of Glasgow is ranked 67th in the world (QS World University Rankings 2020). The Adam Smith Business School is currently ranked within the Top 100 Business Schools in Europe (FT European Business School Rankings 2020)

To find out more about life in Glasgow, and hear what our students think, visit our International Student pages.
Learn more about the Adam Smith Business School.

If you have any questions about the Euro-Asian MBA-MSc Programme please contact: business-recruitment@glasgow.ac.uk