The Financial University under the government of the Russian Federation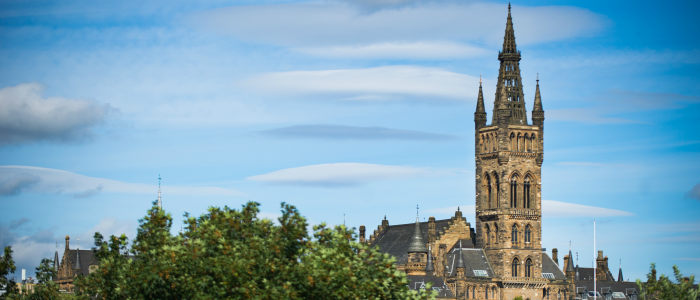 Please note our suspension of Russian partnerships: Ukraine - Our UofG Response
Our partnership agreement between the University of Glasgow and the Financial University under the Government of the Russian Federation dates back to 2010. It aims to provide students, who have completed the first year of their two-year postgraduate Masters degree programme at the Financial University, with an opportunity to spend part of their second year at Glasgow, studying towards an associated postgraduate taught programme. Upon successful completion of their studies in Moscow and then Glasgow, students will receive a Masters degree from the Financial University and a Masters degree from the University of Glasgow.

Programme Structure
Stage One – Financial University: Students should successfully complete two semesters (one academic year) at the Financial University and obtain credits for all courses studied during these semesters.

Stage Two – University of Glasgow Adam Smith Business School: Upon successful completion of Stage One, and subject to satisfying the English language entry criteria for the relevant postgraduate programme, students will then have the opportunity to travel to Glasgow to study on one of the four associated postgraduate taught programmes. Students will study at the Adam Smith Business School for eight months (from January to August), and complete several postgraduate taught courses and a Masters dissertation.
You can also request our postgraduate brochure.
How to apply
Prospective students must first contact the international office at the Financial University to obtain initial permission and recommendation to the programme. Students will then have the opportunity to apply to the University of Glasgow. Applications can be made through the specific programme pages linked above. The deadline for applications is in November each year.
Further information
The University of Glasgow was founded in 1451 and is the fourth oldest university in the English-speaking world. We are one of the top 100 of the world's universities. in the top 50 'most international universities' (Times Higher World University Rankings 2020).
The Adam Smith Business School holds triple accreditation and is ranked within the top 100 schools in Europe (Financial Times, 2018).
Glasgow is in the top 10 best cities in the world and is ranked the 1st for both friendliness and affordability (Time Out 2019).
To find out more about being an international student at Glasgow, visit our International student pages.