Anam Kuraishi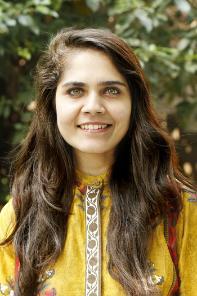 I am a PhD candidate at the University of Essex, Department of Government. My research interests lie at the intersection of comparative politics, ideology and discourse analysis, and political theory, with a regional specialization in South Asia.
In my work, I develop a theoretical framework to present an alternative definition of post-truth – discuss it as a phenomenon in relation to discourse. I propose a shift in thinking about post-truth from conflating post-truth to an 'era' and 'politics' to associating post-truth with discourse and disassociate it from the overemphasis on misinformation and the fixation of 'post' to be something after truth which is inherently negative. I also develop a guide to operationalize the term 'post-truth' – discuss the specificity and the attributive traits associated with the terminology 'post-truth' to identify 'post-truth' discourse by using the case study of Pakistan. I also design and implement a vignette survey experiment to measure the rate of acceptance of 'post-truth' accounts in Pakistan, therefore, broadening the scope of literature by providing a means to conduct empirical research surrounding post-truth.
I
am an
Associate Fellow of the Higher Education Academy in the UK.
I have worked as a Research Associate in the think-tank industry in Pakistan on projects pertaining to women in politics. I currently co-organize two workshops in the Department of Government at Essex: the PhD colloquium, and the Public Opinion, Parties, and Elections (POPE) workshop. Moreover, I am currently working as a Communications Officer for the Political Science Association (PSA) South Asia Specialist Group.