Ksenia Northmore-Ball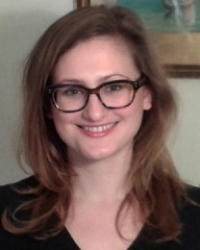 Ksenia Northmore-Ball is a Lecturer in Comparative Politics at Queen Mary University of London. Her research focuses on political behaviour in new democracies and authoritarian regimes, with an emphasis on Eastern Europe and Russia. She has published in Comparative Politics Studies, Electoral Studies, The Journal for the Scientific Study of Religion, and Social Science Research.
KseniaNorthmore-Ball holds a DPhil and MPhil from the University of Oxford (Nuffield College). She held a British Academy Post-Doctoral Fellowship (2016-2019) at the University of Nottingham. In her current projects, she studies voter habit formation in authoritarian elections, the influence of authoritarian legacies on left-right self-identification in new democracies, as well as the of role of education content in preference formation in post-Communist countries.
For further information, please visit her personal webpage.