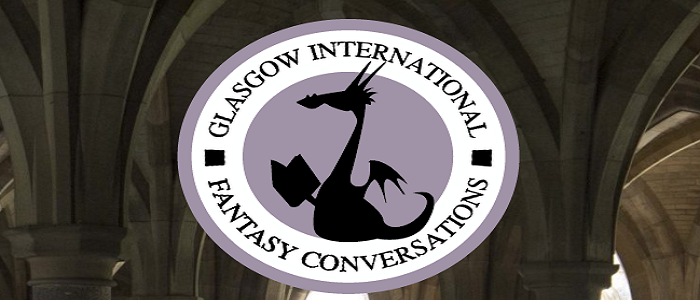 Keynote Speakers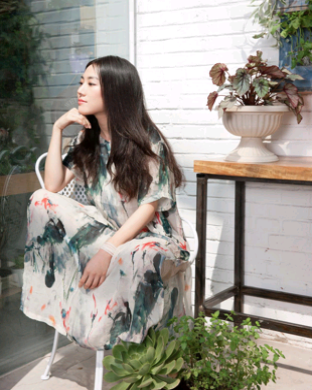 Wang Yao is Associate Professor of Chinese Literature at Xi'an Jiaotong University, and a visiting scholar at University of California, Riverside from May 2019 to May 2020. Her academic collection on contemporary Chinese science fiction Coordinates of the Future: Discussions on Chinese Science Fiction in the Age of Globalization was published in 2019. She has been publishing speculative fiction since college with the pen name Xia Jia. Seven of her stories have won the Galaxy Award, China's most prestigious science fiction award.
So far she has published a fantasy novel Odyssey of China Fantasy: On the Road (2010), as well as three science fiction collections The Demon Enslaving Flask (2012), A Time Beyond Your Reach (2017) and Xi'an City Is Falling Down (2018). Recently she has been working on a science fiction fix-up, entitled Chinese Encyclopedia. In English translation, she has been published in Clarkesworld and other venues. Her first flash story written in English, "Let's Have a Talk," was published in Nature in 2015. Her first English collection A Summer Beyond Your Reach: Stories was published in 2020. She is also engaged in other science fiction related works, including academic research, translation, screenwriting, editing and creative writing teaching.
王瑶,北京大学中文系博士,西安交通大学中文系系主任、副教授,加州大学河滨分校访问学者(2019.5-2020.5),从事当代中国科幻研究。著有《未来的坐标:全球化时代的中国科幻论集》(2019)。从2004年开始以笔名"夏笳"发表科幻与奇幻小说,作品七次获"科幻世界银河奖",四次入围"全球华语科幻星云奖"。已出版长篇奇幻小说《九州·逆旅》(2010)、科幻作品集《关妖精的瓶子》(2012)、《你无法抵达的时间》(2017)、《倾城一笑》(2018)。目前正在从事系列科幻短篇《中国百科全书》的创作。作品被翻译为英、日、韩、法、俄、德、藏、波兰、意大利等多种语言。用英文创作的超短篇小说"Let's Have a Talk"发表于英国《自然》杂志科幻短篇专栏。英文短篇作品集A Summer Beyond Your Reach: Stories于2020年出版。除学术研究和文学创作外,亦致力于科幻小说翻译、影视剧策划和科幻写作教学。
Call For Papers
'Western narratives' hurt us at the end and have damaged perspectives regarding non-Western narratives. The dominance of Western narratives has silenced non-Western voices, reducing us to nothing else but something out of a travel guide.'
… in a general sense, we live in the world of cultural dominance of Anglophone cultures, English is the international language, and many people HAVE to speak it, and write in it … Failure to acknowledge the cultural hegemony of the English language and WHY many non-Anglophone writers might choose to write in English is disingenuous.
This year's GIFCon invites us to question our own habits: what language do we use when we read, watch, write, or think about Fantasy and the fantastic? What cultural traditions tend to be represented in the "Fantasy canon"? What ethnic and racial groups dominate Fantasy texts, in terms of characters and writers alike? What power dynamics shape the production, distribution, and reception of Fantasy texts? Many of the texts that have been used to define Fantasy are written in English and either set in or inspired by white-dominated spaces in the United States and the United Kingdom, from The Lord of the Rings to the works of George MacDonald, William Morris, L. Frank Baum, Neil Gaiman, Terry Pratchett and J. K. Rowling. Fantasy scholarship has reinforced this tendency, dominated as it is by discussion of English-language texts.
This limited perception of Fantasy is reflective of two key concepts for this year's symposium: Anglonormativity and Anglocentrism. Anglonormativity refers to the hegemony of the English language, which pressurizes creatives and scholars into using English and writing about English-language texts, and treats scholars and writers in other languages or from non-Western ethnic backgrounds writing in English as niche or less knowledgeable and hence marginalised. Anglocentrism, in turn, refers to the practise of viewing the world through the lens of an English or Anglo-American perspective and with an implied belief, either consciously or unconsciously, in the preeminence of English or Anglo-American culture.
Anglonormativity and Anglocentrism can lead to either ignoring or appropriating the lengthy and rich traditions of Fantasy and the fantastic written in other languages and cultures, many of which predate the Anglophone tradition. Those non-Anglophone traditions have resulted in unique genres separate from Anglocentric Fantasy, others in subgenres like Afrofuturism, and still others in culturally-specific incarnations of Fantasy. Recent years have seen an increase in the publication and profile of works of Fantasy and the fantastic translated from a variety of languages (Chinese, Russian, Greek, and Malay, to name but a few) as well as the output of English-speaking authors of colour such as Nalo Hopkinson and Kai Ashante Wilson, who bring their own backgrounds and language into their work. Within Anglophone countries, there has been a slowly growing tendency to centre the perspective of racially, culturally, and ethnically marginalised groups whose perspectives have historically been underrepresented in white Anglocentric fantasy. Indigenous authors are using the fantastic to examine the contested space of colonised land and imagining escape from or alternatives to a history and present of oppression and erasure.
GIFCon 2021 is a three-day symposium that seeks to examine and honour the heterogeneity of Fantasy and the fantastic beyond Anglonormativity and Anglocentrism. Our committee, composed of members from different nationalities, ethnicities, first languages, and the LGBTQ+ community, welcomes proposals for papers relating to this theme from researchers and practitioners working in the field of Fantasy and the fantastic across all media, whether within the academy or beyond it. We are particularly interested in submissions from postgraduate and early career researchers. We will also offer creative workshops for those interested in exploring creative processes.
We ask for 300-word abstracts for 20-minute papers, as well as creative presentations that go beyond the traditional academic paper. Despite our desire to centre the non-Anglophonic in our symposium, we are only able to accept papers presented in English, this is in order to facilitate communication and discussion amongst our international attendees. See our Suggested Topics list for further inspiration.
Please submit a 300-word abstract and a 100-word bionote to GIFCon-submissions@glasgow.ac.uk by 04 January 2021 at midnight GMT (please see our detailed Submission Guidelines).
For further advice for those submitting a paper to a conference for the first time see our Submission Advice (under Submission Guidelines). Please also read through our Code of Conduct.
If you have any questions regarding our event or our CfP, please contact us at GIFCon@glasgow.ac.uk. We look forward to your submissions!
Suggested Topics
Suggested topics include, but are not limited to, the following:
Non-Anglocentric histories and traditions of Fantasy and the fantastic in all forms of media
The postcolonial fantastic, by authors such as Helen Oyeyemi, Salman Rushdie, N. K. Jemisin, Nalo Hopkinson, and Zen Cho
The use of real non-Anglophone languages in Fantasy
Translation studies and the fantastic
Accounts of non-Anglophone scholarship on Fantasy and the fantastic
Influence of Anglocentrism and Anglonormativity on the non-Anglocentric and non-Anglonormative
The non-Anglocentric European fantastic, e.g. Slavic, Germanic, Mediterranean, Gaelic
The (mis)use, exoticism, and appropriation of non-Anglocentric cultural traditions and fantasy lineages into the Fantasy 'canon'
Indigeneity and indigenous self-determination in Indigenous forms of Fantasy
Deconstruction, decolonisation, and counterappropriation as topics within and movements surrounding Fantasy texts
Postcolonial reception of Anglocentric texts, e.g. the success of Harry Potter in India
Implications of "writing back" to Anglophone genres
Diasporic Fantasy and the fantastic
Relationship between Fantasy and non-Anglocentric genres and forms, e.g. magical realism, masala films, Africanjujuism, shenmo xiaoshuo, fantastique, kaiju, etc.
Fantasy and the fantastic in a non-Anglocentric medium, e.g. Bollywood fantasies, manga, anime, jrpgs, Karagöz shadow plays
Fan efforts to create space for non-Anglocentric experiences in Anglocentric texts
Marginalised traditions within Anglocentric fantasy, i.e. works of the fantastic about and by immigrant communities, religious minorities, and racial and ethnic minorities
Relationship between non-Anglocentric Fantasy and the regional cultural industries that produce them
The presence or lack thereof of non-Anglocentric Fantasy in Anglocentric spaces
Relationship between Fantasy and religious or spiritual beliefs in non-Anglocentric cultures
The influence of the publishing industry in the selection, distribution, and reception of Anglocentric and non-Anglocentric Fantasy and the fantastic
Submission Guidelines
Submission Guidelines
Please submit a

300-word (maximum) abstract

including title and references, if any

Underneath

the abstract, please add

a 100-word maximum biographical not

e

written in 3rd person

and

indicating

your preferred pronouns

Please use UK spelling and grammar conventions

Please use Times New Roman or Calibri font and make sure your document is

double

-spaced

Please save your submission as a

.doc or .docx

(not PDF)

Please take time to read

GIFCon's

Code of Conduct

to ensure your submission complies with our symposium's COC

Please cc any co-authors on your email submission

Email

your submission

to gifcon-submissions@glasgow.ac.uk with

"GIFCon 2021 Submission - Your Name"

as the title of the email

Submit by

4th January 2021, midnight GMT
Submissions Advice
The GIFCon committee especially welcomes proposals from postgraduate students and early career researchers. Whether this is your first time submitting an abstract to us or not, we wanted to put together this guide based off the assessment criteria we use to accept submissions. Please note that this guide is intended for our event and should not be considered as universal advice, as each conference/symposium establishes its own rules and guidelines.
Here are three key things to consider:
1) Paper's Fit to the Theme
2) A Clear and Concise Argument
3) Paper's Fit to the Timeslot

1. Paper's Fit to the Theme

How does your paper fit in with the conference theme? Clearly and concisely explain in one or two sentences how your paper suits GIFCon's theme. You can also pop a key word from the CFP in your title if that is suitable for your abstract. You don't have to shy away from explicitly stating the connection to theme, context, or relevance.
2. A Clear, Concise Argument
Outline in your abstract your paper's argument: you can include where it sits in the field, why you are exploring this aspect of your topic, which texts you are looking at, and what you hope to illuminate by doing so. Especially if your paper covers a niche within your subject, your argument will help the committee to grasp what you are intending to do in your paper and how to best place it in our programme. If the abstract requires technical terms specific to your area or subject, clearly define them.
3. Paper's Fit to the Timeslot

We are looking for papers that are presentable within a 20-minute timeslot. One rule of thumb is to imagine 20 minutes as roughly 2000 spoken word. Keep in mind that you want a topic that is the right balance of broad and specific enough that allows you to present a well-argued paper within the timeframe. You can also practice reading your abstract, and eventual paper, out loud to ensure it fits within the given time and flows well.


Please note:
Make sure your

abstract

is 300 words long

. This

word count

includes title and references

, if any.

Your submission should have a title

that works

for the abstract

, eventual paper, and presentation.

Take the time to proofread your abstract for any grammar and spelling errors. At

GIFCon

we use UK

spelling and grammar

conventions.

Add at the bottom of your abstract document a 100-word maximum biographical note written in the 3

rd

person and indicating your preferred pronouns.

This generally includes

education, current research or interests, and anything else you would want the audience to know about yo

u.

Make sure to add co-authors into the email

and

bionote

The actual body of the submission email can simply be an introduction, note of your attached submission, and a goodbye.

If your submission is successful

, it is possible to present anonymously

during the event

. Email us to find out more.
We would also like to ask you to review our Code of Conduct prior to your submission in order to make sure your paper complies with our symposium's COC.


Once you are done, please attach the document to your submission email, making sure to follow all required submission guidelines from the section above.
Finally, if you have any questions about submitting your abstract to an event, please get in touch with the event organisers. We can also help where possible with enquires if you email us at GIFcon@glasgow.ac.uk in advance of the submission deadline.
We look forward to your submission!
GIFCon Code of Conduct
GIFCon Code of Conduct
GIFCon aims to be an inclusive and diverse space for scholars, students, creatives, fans, and the general public. GIFCon's Code of Conduct (COC) – including its Anti-Harassment Policy, Anti-Racism Statement, Accessibility Policy, Reporting Bullying and Harassment Procedure and Netiquette – help achieve this goal by enabling and guiding safe relationships between all GIFCon Attendees while at the same time discouraging anti-social behaviour and discrimination. With that in mind, please take a moment to review our Code of Conduct.
This Code applies to all interactions between GIFCon Attendees, either in-person or online. Further guidelines regarding online GIFCon interactions can be found specifically in our Netiquette. Attendees include Committee Members, Speakers, Volunteers, the Audience, and all others otherwise participating in this event.
As GIFCon is originally based at the University of Glasgow, where most of our face-to-face events take place, this Code abides by the principles laid out in the University's Equality and Diversity Policy, as well as its Dignity at Work Policy and Procedure and its Accessible Events Policy. We also expect those working at the University of Glasgow to act and to be treated in line with the principles of this Code of Conduct as well as the University of Glasgow's policies.
In addition, we are also bound by the Equality Act 2010.
The Code is a living document and we expect it to change over time to reflect changes in and beyond academia and fandom. We welcome feedback and suggestions for improvement, so please feel free to contact us at gifcon@gla.ac.uk.
We ask you to please contact our Committee, Diversity and Accessibility Officer, or Volunteers if you would like to report potential violations of this Code of Conduct. They can escalate issues appropriately, discuss them in a totally confidential manner, and/or act as mediators, according to the wishes of the person raising the issue.
How can I help?
Read and follow this Code of Conduct.
Support others: if you see someone who looks like they need help, ask if they are ok or engage a Volunteer or Committee member.
Ask first: the easiest way to avoid issues is to check before doing something.
Remember that GIFCon Attendees come from all over the world; cross-cultural misunderstanding can easily happen, so consider this in your humour and interactions, both online and in-person.
Anti-Harassment Policy
Everyone involved with GIFCon is expected to treat the event Attendees, the venue staff, the general public, and the various communities associated with the event with dignity and respect.
GIFCon is dedicated to providing an experience free of harassment and discrimination for all Attendees, regardless of age, ethnicity, disability, gender identity and expression, nationality, neurodiversity, physical ability or appearance, race, religion, sexual identity or sexual orientation, or fiction/fandom preferences (this list is not exhaustive).
We do not tolerate harassment of GIFCon Attendees in any form. Behaviour that will be considered harassment includes, but is not limited to:
Intimidation, stalking, or following
Unwelcome physical contact
Unwelcome sexual attention
Comments intended to belittle, offend, or cause discomfort
Misgendering or deadnaming
Photographing or videoing Attendees without their consent
Sustained disruption of presentations, workshops, or other events
Sexually graphic or otherwise inappropriate images in public spaces or throughout online events (i.e. zoombombing)
Advocating for, or encouraging, any of the above behaviour
We also require Attendees to follow this Code in online GIFCon interactions (including emails, platforms and accounts related to the event such as Zoom, Discord, YouTube, Twitter, and Facebook), at all GIFCon venues, and in all GIFCon-related social activities.
Attendees who are asked to stop any harassing behaviour must comply immediately. Otherwise they will be banned from the event.
Anti-Racism Statement
GIFCon is committed to supporting the fight against all forms of racist oppression, including prejudice, bias, the expression of privilege, discrimination, aggressions, and microaggressions. This applies to contributions made to our sessions, our keynotes and workshops, as well as things said to and about GIFCon Attendees. At the same time, GIFCon seeks to contribute to the efforts being made to decolonize academia, SFF fiction, and fandom (i.e. the University of Glasgow's Decolonize Glasgow Arts Lab).
At GIFCon we want to ensure no one is talked over, ignored, or dismissed, and we are committed to making GIFCon as accessible as we can to people from all racial and ethnic backgrounds. Problems non-white Attendees of SFF events often reference include, but are not limited to:
Having their academic and lived experiences dismissed
Being expected to be an authority on non-white characters as well as foreign countries, cultures, and languages portrayed or referenced to in SFF
Being talked down to or assumed to be less knowledgeable about topics being discussed
A presumption that people of colour do not belong in SFF fiction and/or fandom and that they should not be centred in storytelling
The use of Social Justice Warrior or SJW as a pejorative term meant to demean or belittle the idea of diversity and inclusion in academia, fiction, or fandom
The use of social media to target people of colour and allies for harassment and abuse as an outgrowth of their participation in committees, panels, discussions, workshops, or when commenting on their participation in fandom
Being targeted in person or through social media with acts of aggression, harassment, or retribution for calling out harassers and abusive behaviour
This sort of behaviour will not be tolerated at GIFCon.
For full disclosure, this statement on racism was elaborated by a Person of Colour. However, anyone with personal experience with racism is welcome to share suggestions and/or criticisms of this Code of Conduct.
Accessibility Policy
At GIFCon, our aim is to ensure the accessibility of all our in-person and online events. We are continually reviewing and updating this policy, so if you have any comments, suggestions, requests, or if you would like to volunteer please contact us via email.
GIFCon is working to be as accessible as possible to all needs, including but not limited to:
Deafness/hearing impairment
Blindness/vision impairment
Mental health, including PTSD and anxiety
Crowd sensitivities
Neurodiversity, including Autism, ADHD, and Down's Syndrome
Mobility aid users, including wheelchairs, mobile scooters, and crutches
Recent injury or surgery
Chronic pain, fatigue, or other long-term physical impairments
Late-term or complicated pregnancy
Everyone can help
We believe every Attendee can contribute to making GIFCon a safe and welcoming environment. Whether you are participating as a Volunteer, Speaker, or member of the Audience, please consider the following:
Panels and Events
If you are a Speaker, you will be given specific guidelines nearer the event and these will be made public. Guidelines will include requests to:
Keep your mouth visible when speaking for those who lip-read
For in-person events, please use the microphones provided
If giving a presentation, make sure to use high colour contrast and clear text
Use captions for any video or content
Turn on the Automatic Subtitle Function when using PowerPoint slides
Describe any visual aids
Please let the Committee know if you plan to use any flashing images or strobes so that members can be advised in advance
Please issue trigger warnings if your presentation, paper, or workshop includes or refers to sensitive material or subjects
Offering Help
Some people with accessibility needs will require help from time to time, others will not. If someone appears to be struggling, do offer to help, but if they say no do not be offended. Never touch a person's accessibility aid without permission.
Privacy
Many members will have disabilities and illnesses, both visible and invisible. We ask you to respect their privacy and not to discuss or ask questions about their conditions unless permitted to do so.
Let us Know if Something is Wrong
If you see that something is causing a problem, let one of our Committee Members or Volunteers know, and we will take care of it to the best of our ability as quickly as we can. If you spot an issue that we have overlooked and know how to fix it, please tell us. We are happy to help.
Reporting Bullying and Harassment
Before the event: You can report harassment or other Code of Conduct violations by email. This address will be continuously monitored by our Committee and our Diversity and Accessibility Officer both prior to and for the duration of GIFCon.
At the event: If someone has harassed you or breached this Code of Conduct in any way, or if you have witnessed or become aware that harassment or a Code of Conduct breach has taken place, please ask that person or persons to stop – as long as it is safe to do so and if you feel comfortable enough to make the request. To help us identify patterns of behaviour and possible repeat offenders, we would be grateful if you would also report the harassment as set out below.
If you do not want to speak to the person(s) directly, or if you engage with them and the harassment or Code of Conduct breach does not stop, please report the issue as soon as possible to a Volunteer or a Committee Member. Alternatively, you can report by email. This address will be continuously monitored by our Committee and our Diversity and Accessibility Officer during and after GIFCon.
Harassment and other Code of Conduct violations reduce the value of GIFCon for everyone – we want you to enjoy our event, so please do speak to us if needed.
What will happen if you make a report?
When taking an in-person report, our Committee Members or Volunteers will first ensure that you are safe and cannot be overheard. They may involve other event staff to ensure your report is managed properly. Once you are safe, we will ask you to tell us about what happened, and what you would like to happen next. We understand this can be upsetting, but we will handle it as respectfully as possible and try to support you. You can also bring another person to support you if you wish.
If you submit a report by email, our Committee and Diversity Officer will respond to you as quickly as possible, and proceed at their discretion, based on the content, context, and wishes expressed in your email.
However you choose to report an issue, you will not be asked to confront anyone, and we will do our best to protect your identity if we take action as a result of your report. Details of your complaint will only be disclosed to the team or Committee members who are dealing with it. We will keep you advised of the progress we are making in handling the issue, and of any action we decide to take. We will take into account your views when deciding on that action. However, please be aware that if you report a serious criminal matter or we believe that you or someone else may be in danger, we may need to contact the police. We would take into account any concerns you may have around involving them.
The GIFCon Committee has the right to take any actions needed to keep our event a welcoming environment for all Attendees. Measures taken may include warning the offender, mediating solutions between parties, or taking any other action the Committee considers necessary, up to and including expulsion from the event at our discretion.
If you wish to take further steps following your report and our response, our team will be happy to help you contact hotel/venue security, local law enforcement, local support services, or otherwise assist you to feel safe for the run-up to and duration of the event. Above all, we want you to feel valued, safe, and included!
GIFCon Netiquette
The GIFCon Netiquette complies with the guidelines set out by GIFCon's Code of Conduct.
The GIFCon Committee acknowledges concerns regarding the circulation of recorded talks or written papers online. Speakers will be previously asked by the Committee for their permission to be recorded during online GIFCon sessions. Speakers may also choose to upload their paper or presentation to the platform of their choice and provide a URL link to be made available to Attendees.
We are aware that platforms such as Zoom are not available globally and we are working on different alternatives to accommodate all GIFCon Attendees.
Policy for Participation in Online Sessions (Panels, Keynotes, and/or Workshops)
The default setting for Attendees should be to have microphones muted.

For panels

and keynotes

,

S

peakers will unmute to engage in discussion or presentation.

Workshop organisers will instruct Attendees regarding the specific dynamics of their events.

Attendees can choose whether they wish to engage or not with the video component of the event. Both options of video on

or

off are valid.

Attendees will also be asked prior to the session

s

via

registration

and

at the beginning of each session

if they agree to be recorded. If they do not wish to be recorded, they can

always

switch their video

off.

Questions for sessions, panels, keynotes, or workshops will begin only once the moderator

and/

or organizers invite questions. Do not interrupt either speakers or moderators to pose questions.

Screen sharing will be enabled only for Committee Members,

s

cheduled Speakers, and Moderators.

Attendees are welcome to post comments on the chat function of the platform

s

used

by

GIFCon

during sessions, panels, keynotes, or workshops

,

as long as

they abide by our COC.

Q&A sessions and discussions must comply with our COC.

During

GIFCon

all backgrounds in Zoom, Discord, YouTube, and so on must adhere to our

CO

C

.

Presenters will be able to request that

Attendees

refrain from live tweeting about their specific presentation for any reason.

Attendees

are expected to

honour

this request.

Depending on the severity of the incident, violations to our COC and Netiquette can result in sanctions such as expulsion from a specific

GIFCon

online session, restriction from participating in further online

GIFCon

sessions or events, and/or banning from

GIFCon

in its entirety.

Allegations of policy violation to our COC in virtual spaces and Netiquette will be investigated.
Blocking Policy for Social Media
If necessary, this is a measure GIFCon Committee will consider in order to ensure a safe and welcoming space for all Attendees. GIFCon will block individuals from our social media outlets for the following reasons:
Breaking any of the elements of the COC when engaging with our Social Media platforms (which are extensions of GIFCon). This applies both to direct engagements with our social media accounts and to engagements with other users in our virtual spaces.
Patterns of repeated disruptive or bad faith engagements with our social media accounts and/or other users in our virtual spaces.
Repetitive messaging engagements through social media rather than the appropriate channels for formal complaints, requests for information etc., once those channels have been made available to you and engaged with.
We will attempt to communicate with any individual if they infringe this policy and again prior to formally blocking them.
Credits
This Code of Conduct is based on Worldcon Dublin 2019's Code of Conduct and their Accessibility Policy and Glasgow in 2024's Code of Conduct. Both of these events have credited Geek Feminism Wiki's Conference Anti-harassment/Policy example as the source of their own COC. Our Netiquette is based on IAFA's Netiquette.
How to attend GIFCon 2021
GIFCon 2021 will take place online as follows:
1) Keynotes via Zoom or similar platform, also streamed via YouTube and recorded for later viewing
2) Papers and Workshops via Zoom or similar platform (live/synchronous)
3) Discussion fora before, during, and after GIFCon 2021 via Discord or similar platform
More details to follow.