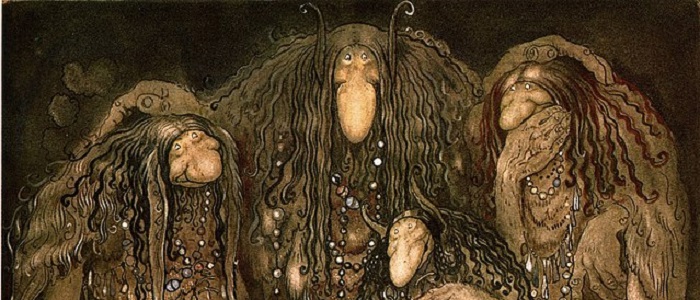 If you would like to hear from the Centre via e-mail with news about upcoming events and other activities or opportunities please fill in this form - Centre for Fantasy and the Fantastic mailing list
16 September 2021: Exploring Cyberpunk Culture
Jack in to the matrix for a cyberpunk book launch! Join Glasgow University's Dr Anna McFarlane via Zoom webinar at 6PM (BST) on 16th September 2021 to celebrate the launch of Cyberpunk Culture and Psychology: Seeing Through the Mirrorshades. The book explores the work of William Gibson and the influence of cyberpunk science fiction. Anna will introduce her book, including her concept of gestalt literary criticism. She will then be joined by academic and broadcaster Dr Sarah Dillon for a conversation about the book and the journey from PhD thesis to monograph. Finally, Anna will be joined by Dr Graham J. Murphy (Seneca College) and Dr Lars Schmeink (Europa Universität Flensburg), her co-editors on The Routledge Companion to Cyberpunk Culture (2020) to talk about how the book fits in to existing cyberpunk research, and the future of cyberpunk scholarship.
Click here to book your free ticket via Eventbrite.
11 December 2021:

Dissenting Beliefs: Heresy and Heterodoxy in Fantasy
An online conference, supported by the Centre for Fantasy and the Fantastic, aiming to explore the wide ranging affordances of heterodoxy and heresy in fantasy texts across a wide range of faiths.
Keynote: Professor Alana M. Vincent
Organising Committee: Dr Taylor Driggers, Lucinda Holdsworth, Meg MacDonald, Luise Rössel
The Call for Papers can be found here.
28-29 April 2022:

GIF

Con 2022: Fantasy Across Media (online)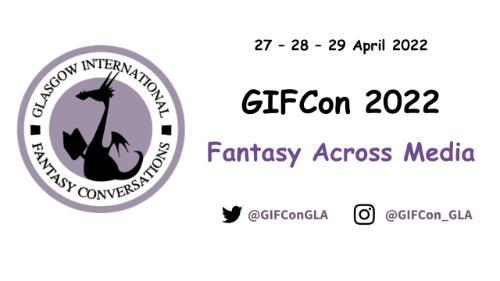 Our 5th GIFCon (Glasgow International Fantasy Conversations, run annually) will be held online for the second time in 2022.
For our Call for Papers and further details please visit our decicated GIFCon site here.
13-17 July 2022: Once and Future Fantasies Conference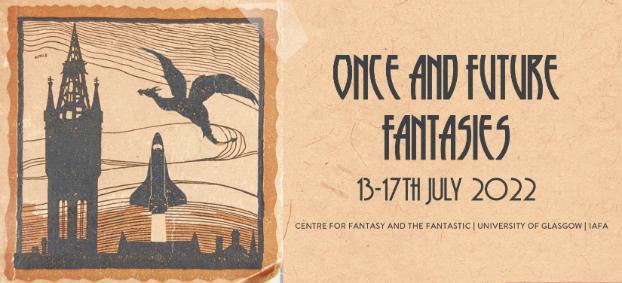 Once and Future Fantasies is the first conference co-sponsored by the International Association for the Fantastic in the Arts to take place outside North America. The conference will be hosted by the Centre for Fantasy and the Fantastic at the University of Glasgow on 13-17 July 2022.

The art of the fantastic has never been more visible than it is today. Streamed, read and written, drawn, painted, designed and modelled by amateurs and professionals, performed and played in theatrical events and games, and marketed the whole world over, the art of the fantastic occupies every available cultural niche with unprecedented energy and enthusiasm. This conference asks what the fantastic in the arts has to offer at this time of crisis, rooted as it is in the distant and recent past, while remaining extraordinarily sensitive to the shifting landscape of the present and the infinite possibilities of the future.  
Keynotes: Nalo Hopkinson and Professor Dame Marina Warner.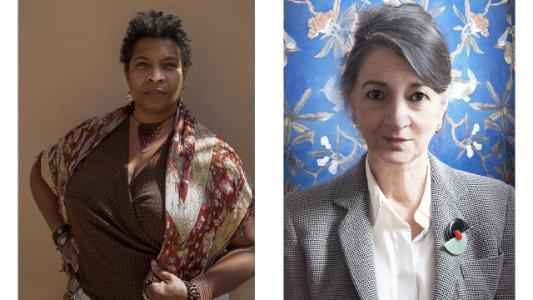 You can find out more about our keynote speakers here.
You can find our Call for Papers here.
More information about the conference here.

Follow the conference on Twitter at @OnceFantasies