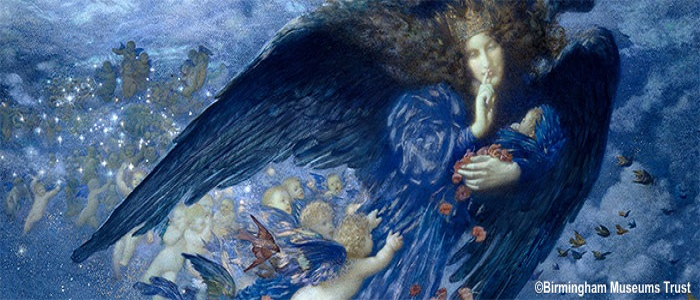 Fantasy at Glasgow
Fantasy at Glasgow brings together world-leading experts and a vibrant community of taught and research postgraduate students working on Fantasy and the Fantastic in all its manifestations.
We boast the world's first ever MLitt in Fantasy Literature, established by Dr Rob Maslen in 2015, and we host regular visiting speakers and research events, including the Glasgow International Fantasy Conversations (GIFCon).
The Fantastic History of the Twentieth Century
Myth, Legend, Folklore and Fairy Tales
Theorizing the Fantastic
Imaginary Languages
Children's Fantasy
Energy Imaginaries, Past, Present and Future
Fantasy in the Anthropocene
Evaporated Genres (Speculative Fiction, Science Fiction, the Weird)
Fantasy Across Media (Film, Comics, Games, Fan Cultures, Illustration)
Science Fiction and Medical Humanities
Gothic and Supernatural Fiction
Symposium on Fantasy & the Fantastic (Kelvin Hall, 10 May 2019)
Fantasy is a central element of human culture—framing, shaping, and binding together ways of thinking, doing and being that span the gamut of human expression and action. Today, its manifestations encompass the full range of contemporary narrative, visual, and performing arts including literature, film, TV, comics, theatre, illustration, advertising and gaming. It provides a crucial interdisciplinary space to stimulate fruitful conversations between widely different areas of research and creativity.
On Friday May 10th 2019, an ArtsLab-funded Fantasy Symposium brought together researchers, practitioners, and creative industry professionals to discuss theoretical and practical questions raised by using fantasy as a discourse and subject. This was the first step towards establishing a Centre for Fantasy and the Fantastic at the University of Glasgow.
Reflective blog posts by participants:
Past Events
Fantasy Public Lecture series by Leverhulme Visiting Professor in Fantasy, Brian Attebery (Idaho State University):
GIFCon 2019, Keynote Speakers: Brian Attebery (Idaho State University/Leverhulme Visiting Professor in Fantasy, University of Glasogow), Kirsty Logan, Mel Gibson (Northumbria University)
'Reimagining Fantasy': a Public Conversation in Glasgow University Chapel with Ellen Kushner, Delia Sherman and Terri Windling, May 2018.
'Scotland in the Transition: renewable Energy in Scotland', in the Charles Wilson Theatre, with Patrick Harvie MSP, August 2018.
'Petrocultures 2018: Transition', a 4-day international conference (over 230 delegates from 15 countries) for the Energy Humanities, at Glasgow University. https://petrocultures2018.wixsite.com/transition
GIFCon 2018, Keynote Speakers: Dimitra Fimi (Cardiff Met University), Alice Jenkins (University of Glasgow), Will Slocombe (University of Liverpool), Arianne 'Tex' Thompson, April 2018.
'Night at the Museum: Fantasy Scotland', Hunterian Museum, Glasgow, November 2017.
GIFCon 2017, Keynote Speakers: Julie Bertagna, Stefan Ekman, Phil Harris (Senior Narrative Designer at Videogame company Bigpoint), March 2017.
Public Workshop with Ellen Kushner and Delia Sherman, November 2016.
Mini-Conference: 'Other Worlds and Story Worlds: New Perspectives on Fiction for Adults and Children' (co-organised with Evelyn Arizpe and Maureen Farrell, School of Education), Keynote: Julie Bertagna, June 2016.
Adam Roberts, 'Science Fiction's Greatest Question: Are We Alone in the Universe?', Aye Write! Book Festival, Mitchell Library, Glasgow, March 2016.
'From Page to Opera Stage: The Devil Inside. Reimagining Robert Louis Stevenson's "The Bottle Imp" as a contemporary opera', January 2016, with Stuart MacRae, Alex Rijdeek and Louise Welsh.
Visiting Speakers have included the authors Hal Duncan, Kij Johnson, Kirsty Logan, Mark Millar, Claire North/Cat Webb, Christopher Priest, Arianne 'Tex' Thompson and Neil Williamson; the editors Jon Oliver (Commissioning Editor, Rebellion Publishing) and Ben Smith (Head of Books, Rebellion Publishing); and the scholars Andrew M. Butler (Canterbury Christ Church University), Edward James (Anglia Ruskin University) and Anna Vaninskaya (University of Edinburgh)
GifCon Conference
Associated Staff
Doctoral students
Students who have graduated from Glasgow with Fantasy-related PhDs have worked on topics that include:
The fantastic in Victorian literature, art and architecture
Fantasy and modernism
Lord Dunsany and Ireland
'Phantasmagoric' literature of the eighteenth and nineteenth centuries
Tolkien's monsters
C. S. Lewis, Ursula K. Le Guin and the language of fantasy
Monsters and disease in late Victorian fiction
Creative writing (DFA)
Current doctoral students are working on:
Creative writing (DFA)
Prophecy in SF
The history of charm
Terry Pratchett and Neo-Victorianism
Invented religions in SF
The novels of Madeleine L'Engle
Tolkien's poetry and folklore
Receptions of The Lord of the Rings by young readers
The pursuit of perfection in Tolkien's legendarium
Responses to Climate crises in contemporary Fantastic Fiction
Female Arabic Science Fiction & Dystopias