Related links
Impact of the COVID-19 pandemic on mental health
Our cluster members are at the forefront of research on the impact of COVID-19 on mental health. Professor Eugenio Proto has collaborated with Professor Climent Quintana-Domeque (Exeter) to research mental health deterioration by ethnicity and gender. In addition, Professor Proto and Dr Anwen Zhang have investigated the impact of COVID-19 lockdowns on personality types, finding that individuals, especially women, with open and extrovert personalities experienced higher deterioration in their mental health than other personality types. Together with Dr Michele Battisti, Professor Proto and Dr Zhang have also researched the prevalence of anxiety and depression among doctors in Catalonia, Italy and the UK during the pandemic. Collectively, these research projects have the potential to inform future policy responses, identify at-risk groups as well as more personalised psychological or psychiatric treatments for the post-COVID period.
Disadvantage and participation accountability processes in India
Using theory and evidence from school development and management committees in Karnataka, India, Professor Sayantan Ghosal and Dr Theodore Koutmeridis have developed a conceptual framework to examine how poverty, marginalisation and exclusion impact on the beliefs and agency of parents, and to assess the impact of a pro-poor accountability framework. The project will lead to the development of training programmes tailored to encourage participation by disadvantaged groups in social accountability processes. Professor Michele Schweisfurth (Education), Dr Patricio Dalton (Tilburg School of Economics), and Dr Sanchari Roy (King's College London) are co-investigators on this interdisciplinary ESRC-funded research project.
Living wages
Professor Rosalind Searle serves as the Director of the European Association of Work and Organizational Psychology (EAWOP) Impact Incubator. Professor Searle and colleague Dr Ishbel McWha-Hermann (Edinburgh) developed the EAWOP living wage animation which launched in May 2021. The animation offers an effective summary of current research from across the field, identifying the critical shift in perspective that work and organisational psychology provides on living wages and why they matter to individuals, their employers and wider society. It is now being used by the Living Wage Alliance, as well as the Dutch NGO Idh as part of their employer roadmap for agricultural producers internationally. It is also being used in university teaching materials across the world and is available in over ten languages. Beyond the EAWOP project, Professor Searle is working with Living Wage Scotland to offer an audit to firms looking to become a living wage employer.
Menopause: Changing minds about changing bodies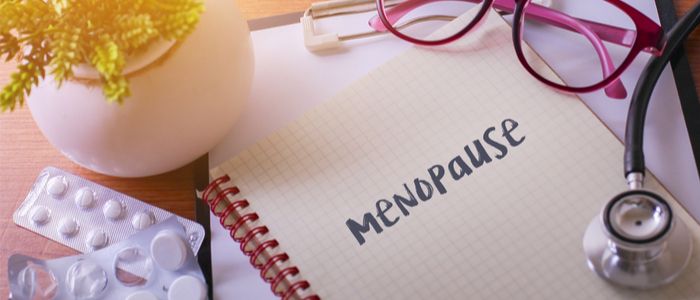 Age discrimination in the workplace is an issue which continues within organisations and the workforce. Professor Kat Riach's research is helping to support organisations and raise awareness of the important theme of menopause at work. In collaboration with a team of multidisciplinary researchers from medicine and health sciences, she has created an evidence-based resource to help organisations embed 'best practice' menopause policy and aid organisational culture change. Since its launch in 2019, it has been accessed over 10,000 times across 52 countries and is a world first in providing open access menopausal guidance specifically for line managers and supporting women through menopausal transition. Professor Riach is currently partnering with industry leaders and national governments to explore and advise on how workplaces can become culturally and environmentally welcoming to all bodies of all ages.
Addressing inequalities in the UK and beyond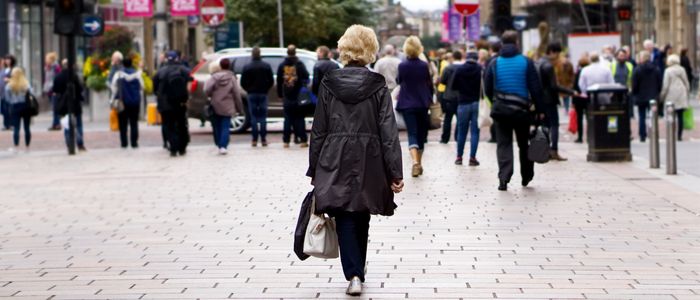 Dr Konstantinos Angelopoulos is the Principal Investigator on a new £297,000 grant which is funded by ESRC as part of UK Research and Innovation's rapid response to COVID-19. This project will model changes in inequalities in income, wealth and health in the years following COVID-19, and use the models developed to assess possible mitigation policies. Understanding such medium-run changes is important because the health and economic effects of the COVID-19 pandemic, and how these vary across the population, are expected to last for many years. Local project partners include Glasgow City Archives and Glasgow Life.

In a separate project, Dr Konstantinos Angelopoulos has been working with Turkana pastoralist communities to understand inequality by studying the effects of shocks and mitigating activities such as herding, education, family structure, and policy interventions. This work has been supported by the Scottish Funding Council, as part of the Global Challenges Research Fund. It includes colleagues from the MRC/CSO Social and Public Health Sciences Unit, the School of Education, Lancaster and Erasmus Universities, and the NGO Friends of Lake Turkana, Kenya. The researchers recently published a briefing note and a booklet for local schools.
Improving financial literacy
The global financial crisis, growing levels of household debt and online financial fraud in the FinTech era have demonstrated the urgent need to improve financial literacy amongst members of the public. Professor Georgios Panos served as Principal Investigator on the EU Horizon 2020-funded PROFIT project. The PROFIT project has sought to promote financial awareness and improve the financial capability of citizens and market participants via the development of the PROFIT Platform. The platform will include resources such as financial educational toolkits and personalised recommendation systems to support financial management. This interdisciplinary project includes experts from accounting, finance, economics, information technology and education, as well as private third-sector institutional partners.