Athena Swan
Our commitment to gender equality
Useful links
The Adam Smith Business School received the bronze award from Athena Swan in October 2019.
Athena Swan has many benefits to the School and its community. It shows our commitment to gender equality, diversity and inclusion. It is helping us improve our culture, our environment for research and scholarship, student diversity, recruitment, retention and promotion of female colleagues. Reviewing and establishing good working practices around induction, staff development, training and flexible working are all part of an Athena Swan submission.
It is a key part of the School's strategy to embed equality and inclusion. Working towards Athena Swan bronze has highlighted how diverse teams make better decisions and we aim to have gender balance throughout the School's leadership and organisation.
The Athena Swan Charter evolved from work between the Athena Project and the Scientific Women's Academic Network (SWAN), to advance the representation of women in science, technology, engineering, medicine and maths (STEMM). In 2015 the charter was expanded to recognise work undertaken in arts, humanities, social sciences, business and law (AHSSBL), in professional and support roles, and for trans staff and students. The charter now recognises work taken to address gender equality more broadly, and not just barriers to progression that affect women.
Athena Swan is awarded by the Advance HE, Equality Challenge Unit and the award is for four years. The submission was prepared and submitted by the School's Athena Swan Self Assessment Team (SAT).
SELF ASSESSMENT TEAM (SAT)
Our professional services and academic staff leading Athena SWAN for the School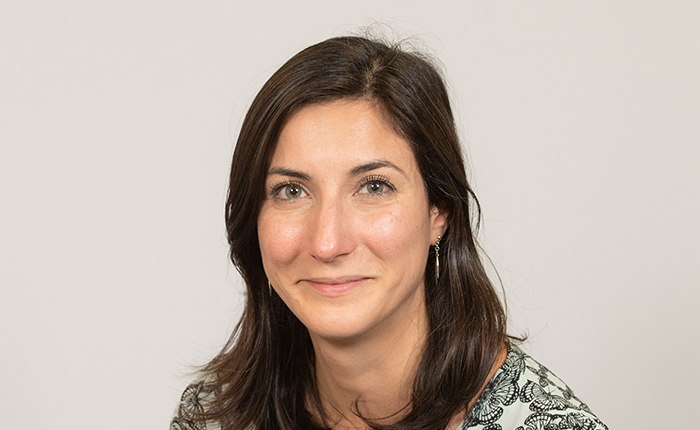 Belgin Okay-Somerville
Student group
Belgin joined the School in 2017. Her research focuses on various aspects of work, employment and careers, such as job quality, skill utilisation, employability and career development, particularly as they pertain to young workers in the labour market. Belgin has two daughters and a dog.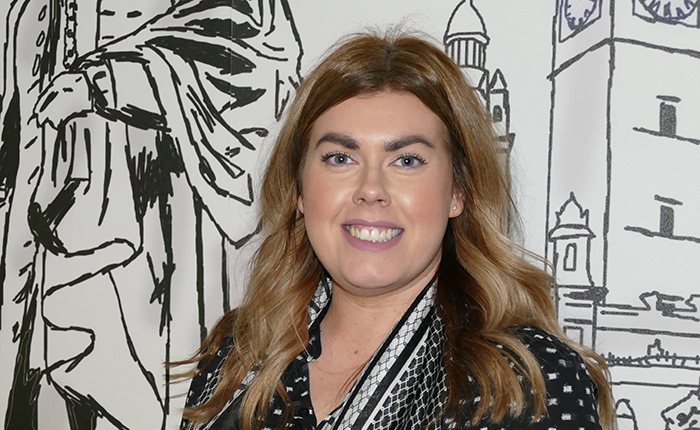 Jan Shearer
Professional services lead
Jan is interested in gender equality within the workplace and associated polices. She is Engagement Lead for professional services staff, looking to improve equality in the workplace. She is also chair of our social committee, organising events to bring everyone together. Jan loves to bake and go on walks with her dog.
John Finch
Staff group
John is Marketing Professor and, since 2016, Head of School. He is responsible for the strategic development of the school and line manager to academic colleagues. As a parent, he works flexibly to combine work commitments and family life.
Kirsteen Daly
Flexible working / Staff group
Kirsteen joined the University from school and has extensive professional services line management experience and has responsibilities in various job roles through advancement through the ranks. She joined the Self Assessment Team to contribute to the enhancement of policies to ensure equality of opportunities and career development.
Marjana Johansson
Organisation and Culture group
Marjana did her PhD as a mature student after working in adult education and consultancy. She joined the Business School in 2018. Her research focuses on gender, diversity and equality in the workplace with a particular interest in women's careers in academia. She is a member of the subgroup concerned with student experience.
Tanya Wilson
Self Assessment Team (SAT) Chair
Tanya is a Lecturer in Economics and undertakes research in Labour Economics and the Economics of the Family. She has been with the School since 2018.
Yanru Zou
Flexible Working group
Yanru Zou is a Lecturer in Accounting, Tax and Audit in 2019 Adam Smith Business School. She is an accountant's daughter and studies front-line audit work practices. Yanru is an amateur painter and interested in creative handcrafts such as knitting and wood-cutting.
Lovleen Kushwah
Flexible Working group
Lovleen is a Lecturer and the UG Dissertation Convenor in Economics, Senior Advisor of Studies for College of Social Sciences, Complaint and Academic Integrity officer, and Scotland's Mental Health First-Aider. In addition to her research in International Finance, she is working on Teaching Excellence Initiative, Peer support initiatives, assessment & feedback, and enhancement of student engagement. She has a strong interest in mental wellbeing and currently she is pursuing a Diploma in Integrative counselling. She joined the school in 2015.
Paul Hunter
Organisation and Culture group
Paul is a lecturer in Human Resource Management and Organisational Behaviour having joined the school in 2013. He has 20 years' experience working in Equality Diversity and Inclusion (EDI) at a professional and academic level. Paul's research and professional interests focus on organisational justice in high-tech/knowledge-based contexts, stereotype threat faced by women in male-dominated industries, tackling workplace dark-side behaviours, contemporary issues impacting public-sector management, leading successful teams, and post-COVID hybrid working patterns. Paul is a fan of science-fiction and has published two books in the genre.
Rami Alsharif
Culture group
Rami is a lecturer in Human Resource Management at Adam Smith Business School, University of Glasgow where he also gained his Ph.D. in Management. His research interests include organizational trust, perceived fairness, identity threat, stereotype threat, young people and work, young people and crime, and the role of Human Resource Management policies and practices in providing a trustworthy, fair and safe identity-work environment for stigmatized groups to work and produce, and for their talent to flourish. Prior to becoming an academic Rami worked for over four years in the banking sector.