Contact us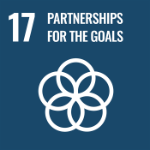 Responsible and sustainable management
2020 marked the start of the United Nations 'Decade of Action' for the world, working towards 17 sustainable development goals. This will allow us to achieve a more equitable and sustainable world for all. It was also the year that the Adam Smith Business School became an advanced signatory of the United Nations Principles of Responsible Management Education. This signalled our commitment to promoting sustainability and responsible management in our teaching, research and practice. Since then the Business School has taken the leading role in a variety of initiatives that live up to this commitment.
Contact us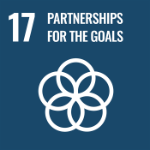 News
03 Mar

A student challenge set by Glasgow City Council to help meet their sustainability agenda

27 Jan

A competition for Adam Smith Business School students

17 Nov

A joint initiative between the University of Glasgow Adam Smith Business School, the Bank of England and Skills Development Scotland that provides pupils with a pack to explore Green Finance.
Full News listings
Related links
Bike for Good
As part of our commitment to responsible and sustainable management, we are partnering with Bike for Good, a fantastic charity based in Glasgow.
Bike for Good seeks to enable people in Scotland to cycle as their mode of transport. As well as helping us run local bike tours around our great city for some of our students, Bike for Good will feature in our teaching programmes and webinar series. We invite staff and students to collaborate with them in a project and advisory capacity.
If you are an Adam Smith Business School student and would like to know more, email us at:
Related links

PRME
The School's application to join the Principles for Responsible Management Education (PRME) has been accepted. The School is now an Advanced Signatory member. This means we are ready to set in motion changes to implement the Six Principles and transform operations, curriculum and research. To do this, we will need to submit a Sharing Information on Progress report within 24 months.
By joining PRME, the School has made a powerful commitment to advancing values, such as sustainability, responsibility and ethics in teaching, research and thought leadership. We join over 700 leading business and management schools from more than 90 countries, dedicated to advancing these core values, while working to achieve the United Nations Sustainable Development Goals.
An Introduction to PRME at the UofG Adam Smith Business School