RESPONSIBLE AND SUSTAINABLE MANAGEMENT
Contact us
2020 marked the start of the United Nations 'Decade of Action' for the world, working towards 17 sustainable development goals. This will allow us to achieve a more equitable and sustainable world for all.
It was also the year that the Adam Smith Business School became an advanced signatory of the United Nations Principles of Responsible Management Education. This signalled our commitment to promoting sustainability and responsible management in our teaching, research and practice. Since then the Business School has taken the leading role in a variety of initiatives that live up to this commitment.
Contact us

PRME
The School's application to join the Principles for Responsible Management Education (PRME) has been accepted. The School is now an Advanced Signatory member. This means we are ready to set in motion changes to implement the Six Principles and transform operations, curriculum and research. To do this, we will need to submit a Sharing Information on Progress report within 24 months.
By joining PRME, the School has made a powerful commitment to advancing values, such as sustainability, responsibility and ethics in teaching, research and thought leadership. We join over 700 leading business and management schools from more than 90 countries, dedicated to advancing these core values, while working to achieve the United Nations Sustainable Development Goals.
An Introduction to PRME at the UofG Adam Smith Business School

The latest news and activities on responsible and sustainable management at the Adam Smith Business School.
Related links: News archive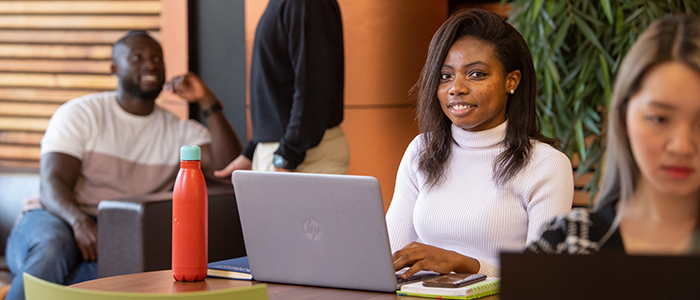 Thu, 27 Jan 2022 13:17:00 GMT