Quick Links
The Adamson family (HA0336)


Hill & Adamson Collection
The Library received a British Academy research grant to develop an electronic illustrated catalogue of this important collection of early photographs produced by the partnership of David Octavius Hill and Robert Adamson between 1843 and 1847.
All the negatives and prints were digitised and the full collection of images may be searched. Please note: access to full sized images from records is available only to users within the University of Glasgow Library.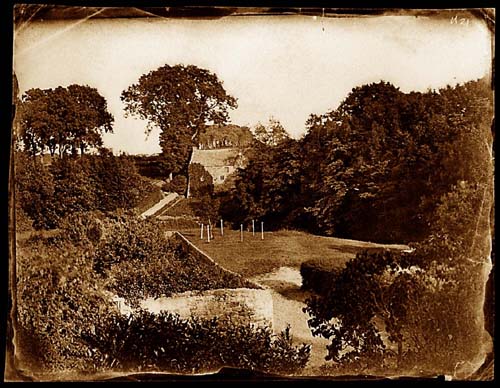 The drying green at Bonaly (a digital positive made from an original paper negative: HA0849)
Please note: access to original photographic material is strictly by appointment only and requires advance (a minimum of 24 hours) notice. Please contact the Special Collections Reading Room: 0141 330 6767 or special@lib.gla.ac.uk.
Quick Links
The Adamson family (HA0336)