We are delighted to partner with Common Purpose to deliver these two life-changing leadership programmes - Partnership Incubator and Future Leader Experience - for our students. These Leadership courses are part of our College Employability Programme and have been designed to help you develop key leadership skills and intercultural awareness, whilst you learn from a range of inspiring leaders from across the public, private and 3rd sectors.
Common Purpose is a global not-for-profit, with 30 years' experience developing inclusive leaders who can cross boundaries. Their programmes are highly experiential, exposing students to different perspectives, places, organizations and challenges – often at a global scale. Underpinned by robust methodologies, thought leadership and learning frameworks, they give thousands of students every year the skills and experiences to become leaders who can make an impact – at work and in society.
Students who complete College Employability Programme courses will receive digital badges and certificates to showcase their achievements to employers.
Read on below to find out more about the Partnership Incubator and Future Leader Experience programmes.
Find out more - Future Leader Experience Flyer
College Employability Programme
Check out our student testimonials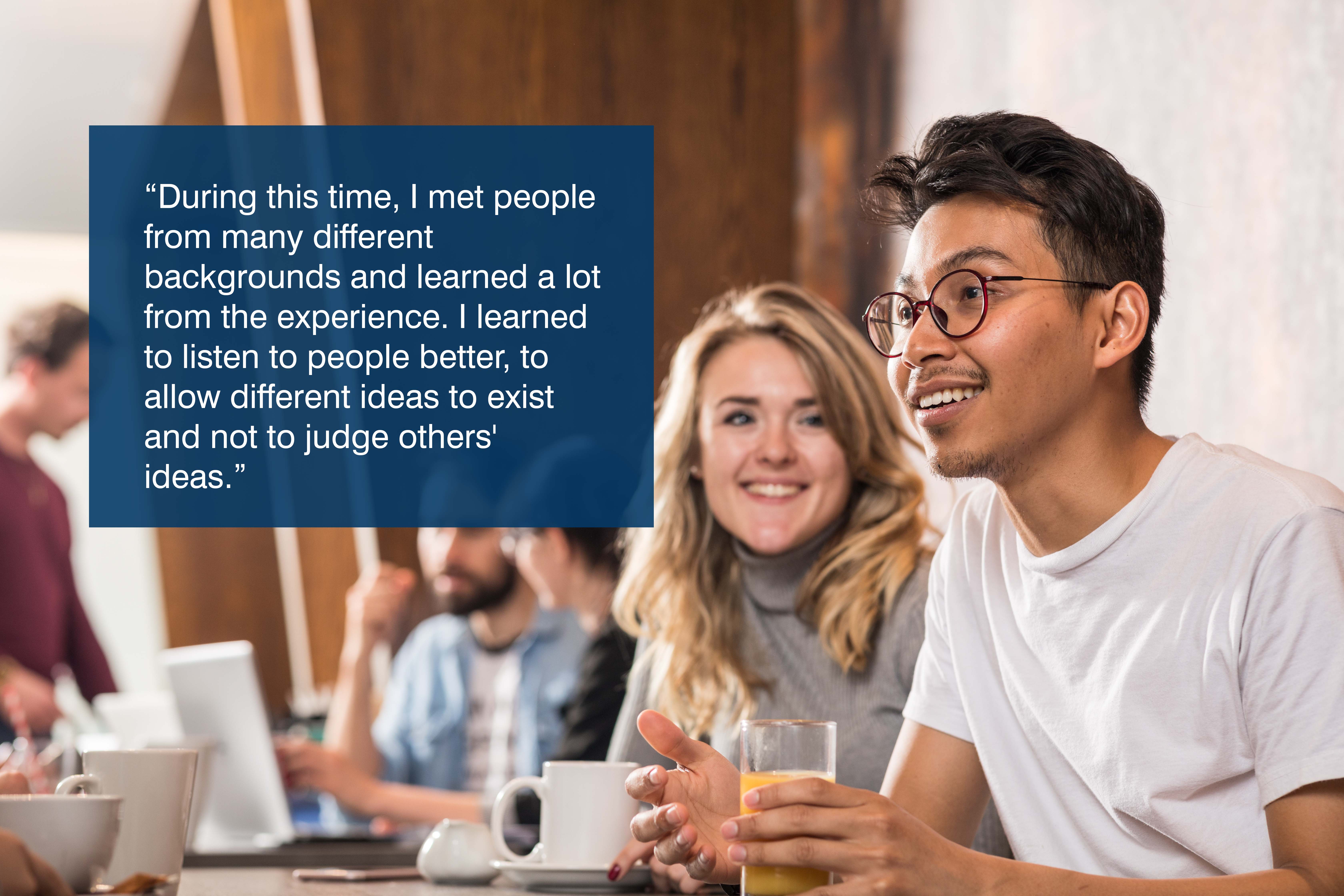 Future Leader Experience (FLE) - 27-29th March 2023 [1300-1700 each day] (online/Zoom)
During this three day immersive online programme participants will develop the leadership skills needed to succeed in your future career. You will hear from and engage with a diverse range of senior leaders in public, private sector and not-for-profit organisations to explore how decisions are made and how change happens. You will take part in challanging discussions with leaders and go behind the scnes of organisations, gaining hands-on experiences through exploring challanges they face. Through the programme you will learn how to lead change, develop the skills required to understand and navigate complexity, develop the Cultural Intelligence needed to work with diverse groups, whilst testing your leadership skills and ability to innovate!
On completion of the programme you will earn a College Employability Programme digital badge in addition to the Inclusive Leadership micro-credential from Common Purpose.
REGISTRATION IS NOW CLOSED.
If you have any questions about the Programme, please get in touch with the CoSS Employability Team.
Partnership Incubator, Thursday 24th November [15:30-17:30] and Friday 25th November, 2022 [09:30-12:30] (online/Zoom)
Attendance at both sessions is essential.
What you'll do:
Digitally immerse yourself in an organisation and learn how to tackle and address a real-life organisational challenge. Develop your ability to collaborate as part of a diverse team, solve a complex problem and present a viable solution to senior stakeholders.
The Challenge: to be confirmed
You will work in small teams to develop your ideas and with then present back to the hosts, who will ask questions and give you feedback.
Upon completion, you have the opportunity to claim a microcredential which can be displayed on your LinkedIn page or in your digital backpack along with a CEP Digital Badge & certificate.
Applications are now CLOSED. N.B space on this online course was limited to 50 students.
If you have any questions about the Programme, please get in touch with the CoSS Employability Team.