Lab/infrastructure
Dr Konstantinos Gerasimidis' Lab
The BINGO group at the University of Glasgow hosts a broad range of expertise and resources aiming to study the role of diet and its interaction with the gut microbiome in health and disease; focusing predominantly in human-based trials. Dr Gerasimidis group is located in a containment Class 2 laboratory facility based in the New Lister Building, at the Glasgow Royal Infirmary. Dr Gerasimidis' group is equipped with mainstream molecular microbiology, food analysis, and analytical chromatographic techniques which enable profiling of the gut microbiome and measurement of a broad spectrum of analytes in biological samples. Dietary interventions and metabolic studies in humans take place in-situ, in dedicated and purpose-built laboratory kitchens, energy-balance laboratories and facilities to collect and analyse biological samples. Adjacent to this facility are our dedicated Clinical Research Facilities operating under the National Health Service in Scotland (http://www.nhsresearchscotland.org.uk/research-in-scotland/facilities/clinical-research-facilities).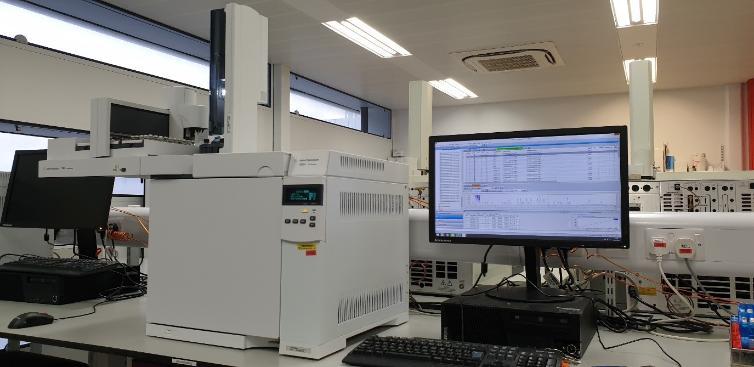 Dr Umer Zeeshan Ijaz Lab
Dr Ijaz's Environmental'Omics lab hosts a microbial bioinformatics HPC facility called Orion Cluster (~500 cores; ~800TB disk space; http://userweb.eng.gla.ac.uk/umer.ijaz/#orion). Orion has over 500 bioinformatics tools and bespoke workflows for meta*omics technologies, including some developed by his lab and is specifically tailored for "big data" projects.
Professor Simon Milling Lab
The Centre of Immunobiology, within the institute of Infection, Immunity & Inflammation, occupies three floors (each with 250m2 of laboratory space) of the purpose-built Sir Graeme Davies Building, including the flow core facility (www.gla.ac.uk/researchinstitutes/iii/facilities/fcf), for which Prof Milling is the Academic Lead. This is equipped with state-of-the-art equipment including two FACS Aria III cell sorters, a BD LSRFortessa™, and three other multi-laser flow cytometers, managed by a dedicated highly experienced full-time member of staff.
The project team also receives support from the group's Clinical Research Dietitian and Clinical Research Nurse.