MOOC on Data Science for the Environment and Renewable Energy
In September 2018 we will run a massive open online course (MOOC) which will allow you to develop data science skills with expert instruction and hands-on activities using real world environmental data and the powerful programming language R.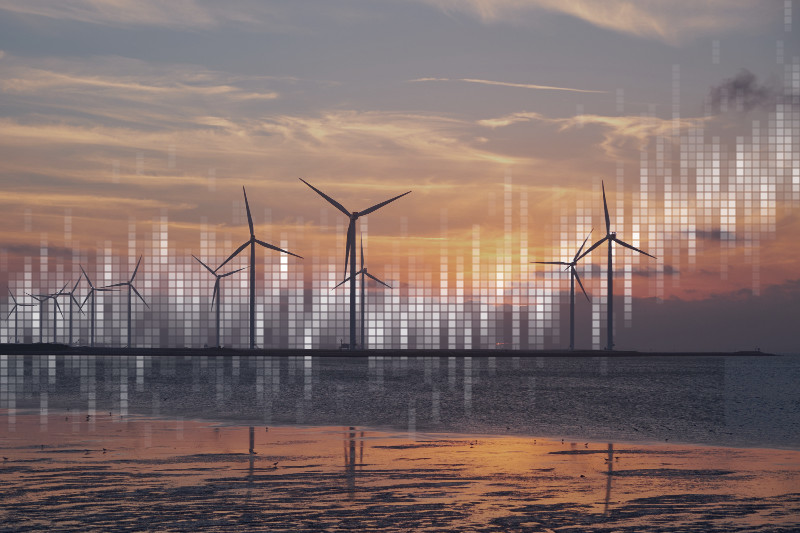 Environmental and climate change impact our lives, but how do data inform us about such changes? In this online course, we examine and explore the use of statistics and data science in better understanding the environment we live in. Our exploration will include how data can better inform the exploitation of renewable energy resources such as wind power. We will start from the nature of most environmental data (observed in time and space) continuing through to the development of models to explore, explain and predict the patterns we observe.
Why join the course?
Did you wonder how to predict the risk of flooding, or power output from a wind farm? The analysis of environmental data plays an important role in many areas of society from how we produce food and energy, to keeping people safe in extreme weather. This course will train you the the tools used by statisticians and data scientists with examples on real data.
What topics will the course cover?
Time series analysis
Quantile regression and extremes
Spatial Modelling
Open Data and citizen science
Forecasting and prediction
With examples including:
CO2 concentrations
Ocean surface water temperature
Wind speed at wind power production
Solar power
River flows
Mapping soil contaminants
Twitter data for monitoring air pollution and biodiversity
What will you achieve?
Understand and implement data science for environmental monitoring and renewables.
Understand the nature of uncertainty and variability in environmental data.
Access and interpret open data which are increasingly available from citizen science.
Ability to think critically about the nature of environmental evidence and how it is used.
Appreciate the nature of statistical models and learn how to fit, understand and critique statistical models for temporal, spatial and spatio-temporal data.
Who is the course for?
The course is aimed at:
people with an interest in environment and/or renewable energy and who wish to gain new skills in data science, and
those with an interest in data science and who wish to learn more about applications in environment and renewable energy
We will include a number of different activities and we strongly encourage you to interact and support each other by posting your thoughts and comments and sharing your knowledge with other participants. Previous knowledge in statistics or data science is not necessary. We hope that you will enjoy this course.
What software or tools do you need?
While we will use R to carry out the modeling, but we have designed the course so that you do not need to be an expert in R.
Who will you learn with?
The course is developed by researchers from the Universities of Glasgow and Strathclyde (Marian Scott, Jethro Browell, Anna Sehn, Ruth O'Donnell, Charalampos Chanialidis and Ludger Evers).
We will also invite guest contributors to explain how data science skills are used in their working life.
The development of the MOOC has been funded by the Datalab.