Higher History Topics
Scottish Topics:
British Topics:
World Topics:
Early Modern Folk Belief & Witch Trials
E-book
Open Access Article
Available in paperback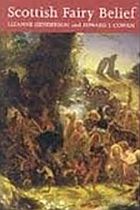 Troughout Scottish history, many people believed in fairies. They were a part of everyday life, as real to people as the sunrise, and as incontrovertible as the existence of God. While fairy belief was only a fragment of a much larger complex, the implications of studying this belief tradition are potentially vast, revealing some understanding of the worldview of the people of past centuries. This book, the first modern study of the subject, examines the history and nature of fairy belief, the major themes and motifs, the demonising attack upon the tradition, and the attempted reinstatement of the reality of fairies at the end of the seventeenth century, as well as their place in ballads and in Scottish literature. ‌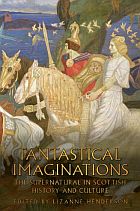 In Scotland the subject of the supernatural has been largely ignored by mainstream historians and academics, who considered it to be irrelevant or trivial. This collection of essays, by some of the foremost commentators in the field, seeks to redress the balance by tackling such topics as prophecy, astrology, witchcraft, fairy belief, amulets and charming. Other issues include the role of the supernatural in Enlightenment Scotland, in almanacs, in Gaelic society, and in literature, folktale and legend. This is a multi-disciplinary volume, with contributions utilizing historical, literary and folkloristic methodologies and ranging in time from the late medieval period to the present day. It explores the perennial fascination of how people in the past viewed their world.
Higher History Topics
Scottish Topics:
British Topics:
World Topics: