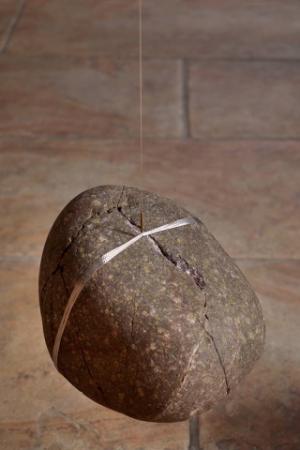 Theology Through Creative Practice
Research Degrees
PhD: 3 years full-time; 5 years part-time.
M.Phil: 1 year full-time; 2 years part-time
These ground-breaking programmes recognise that new knowledge emerges through creative practice and that this often constitutes advanced research on issues of huge theological significance. They enable creative practitioners, in a wide variety of fields, to develop their own practice and critically reflect upon it in the context of doctoral or masters research. In these degree programmes practice is embraced as research aim, research method and research outcome.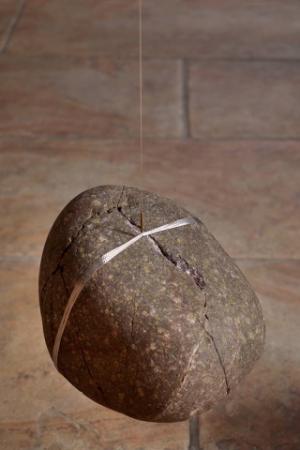 What will I get from these programmes?
Studying theology through creative practice will enable you to address theological or religious issues through your own creative practice in fields such as: drama, liturgy, music, sacred architecture, creative writing, homiletics, textiles, painting, ritual practice or pedagogy. Alongside creative practice you will engage in critical reflection on your creative project. Together the critical and creative elements will constitute the research for an advanced degree at masters or doctoral level.
Creative practice in Theology and Religious studies might include:
Artistic expression of religious/spiritual insights.
Creative engagement in religious practice through preaching, liturgy and ritual, pedagogy, spiritual formation.
Arts based research into issues of theological/religious significance.
Why Glasgow?
Theology and Religious Studies is home to a large and vibrant research community of postgraduate students.
We have an established international reputation for work in theology, literature and the arts and many of our staff have research specialisms in this field. We are a centre for ministerial formation and professional research that is known for innovation in reflective practice, worship, liturgy, and homiletics.
There are excellent opportunities for co-supervision between Theology and Religious Studies (part of the School of Critical Studies) and subject areas focussed upon creative practice throughout the University of Glasgow.
Teaching and research is supported by the outstanding resources of our University Library with its special collections and the Hunterian Art Gallery and Museum.
Our College of Arts Graduate School creates a productive and interdisciplinary collegial environment for all of our research students. We offer a range of services, courses and skills development opportunities for research students, including the support and social life of the vibrant School of Critical Studies postgraduate community.
Research is underpinned by several regular seminar series: the Theology and Religious Studies Research seminar, the Literature, Theology and the Arts seminar, and the Theology and Biblical Studies seminar. As well as regular seminars, we host conferences and study days.
Glasgow is a cultural hub and home to many creative industries and initiatives. There are many established links between Theology and Religious Studies at the University of Glasgow and creative practitioners across a range of fields.
Programme structure
Candidates presenting themselves for a practice-based PhD or M.Phil would present both a creative component and a critical component for examination.
The creative component could explore religious/spiritual themes through a variety of mediums.
The critical component would consist of an academically rigorous reflection upon the research process and its research significance within theology/religious studies. The length of this component would typically be between 25-40,000 words for a PhD and 10-15,000 words for an MPhil.
The creative and critical component taken together shall be deemed to constitute a 'thesis which shall embody the results of the candidate's special study or research'.
Entry requirements
Our regular standard of admission is normally an Upper Second Class Honours Degree (2:1). A qualification or prior experience in the academic study of theology/religion will be an advantage. However, alongside formal qualifications, attainments in creative practice will be considered. You will also be required to submit a portfolio of creative work.
Essential Application Materials
Research Proposal
As part of your application you will be asked to submit a research proposal. This should be a single page outline of the creative practice research project proposed (approximately 1000 words). This need not be a final or definitive, but should include:
a straightforward, descriptive, and informative title;
the question that your research will address, or the issues it will explore;
an account of why these issues are important and worth investigating;
an assessment of how your own research will engage with other recent work in the subject;
a brief account of the methodology and approach you will take;
a discussion of the primary sources that your research will draw upon, including printed books, manuscripts, archives, libraries, or museums;
an indicative list of secondary sources that you have already consulted and/or are planning to consult.
Portfolio
For the Theology Through Creative Practice programmes you are required to submit a portfolio of your creative work in addition to your research proposal. Please provide a Word or PDF document consisting of:
a brief (max. 500 words) statement of your practice, contextualising the individual pieces chosen as part of the portfolio;
links to the selected examples of your work examples, either on common streaming services such as SoundCloud, Vimeo, or YouTube, or through a file sharing or transfer service.
Indicative amounts of work to submit as a portfolio are as follows:
Creative writing (prose): 20-30 pages.
Poetry: 5-10 poems.
Homiletics: 3-5 sermons.
Ritual/liturgy: 3-5 pieces.
Visual art: approx. 15 images/photographs.
Music: 3-5 pieces.
Performance/dance: videos of 3-5 pieces.
Please note that these are guidelines rather than set amounts. Work must be submitted digitally: it will not be possible to review originals.
Frequently Asked Questions
What is practice research?
Practice research (which is referred to in a variety of ways including 'practice-based research', 'research through practice') is a way of referring to modes of generating new knowledge through a whole range of creative interventions. Originally confined to mainstream artistic practices it is a now a recognised mode of research in a wide variety of fields from music to museum curating. It is only very recently, however, that it has become recognised that new theological knowledge can be generated through practice-based means.
I am not a theologian and have little theological or religious training. Can I still apply for the programmes?
Yes! We are expecting that candidates can evidence academic ability and will have undertaken previous academic study. However, this does not have to be in the area of theology and religious studies. You will be expected to have a keen interest in theological issues and to undertake reading and research in the theological disciplines that are appropriate to your own research project. Skills in theological reflection will be the focus of our annual 'Spring School' and your supervisors will advise you on appropriate ways to develop your theological competencies as part of your research journey.
I am a creative practitioner in an area that is not specifically mentioned in your information material. Can I still apply?
Yes. We are open to considering applications in all areas of creative practice. However, acceptance to the programmes will depend on our ability to offer you adequate supervision.
How important is the critical reflection component of the degrees?
Vital. Creative practice and critical reflection are intertwined aspects of the degrees and both are of equal importance. The length of the critical component would typically be between 25-40,000 words for a PhD and 10-15,000 words for an MPhil.
I have been a creative practitioner for many years. Can I use my previous work as part of these degree programmes?
No. Of course the experience and creative competencies you have developed over the years will be of immense importance. However, in common with other degrees in creative practice, we require new work to be undertaken for these degrees.
Will the university provide me with studio space?
Because we are opening this degree to a wide range of practitioners we are unable to provide studio resources specific to your own creative practice. Particular local arrangements may be made for use of the university's wide range of creative facilities on occasions (although this cannot be guaranteed). The city of Glasgow has several artist studios with spaces available to rent at a reasonable cost, and we can help you in finding and applying for these.
Would I have to live in Glasgow to study for these degrees?
Not necessarily, but you need to be able to travel to Glasgow at least every couple of months to meet with your supervisors (and probably via phone or Skype in addition to that). Postgraduate research is greatly enhanced by engagement with other students and scholars, but even if you live away from Glasgow this can happen in a more intensive way at special events such as the residential Spring School, and also virtually via online forums.
Can I take this degree part-time?
Yes. We are happy to welcome part-time students. However, we have to prioritise applications for full time study in some cases due to capacity issues.
What is the Spring School and is it compulsory?
The Spring School is an opportunity to meet with other practice-based researchers in theology and to consider in depth issues of common interest. It is compulsory and the costs are not included in the fees. We anticipate the Spring School will cost around £200. You will also need to secure accommodation and pay your travel expenses. It is expected that the Spring School will not always be held in the UK. However, we are seeking venues that are easy to access and for which travel costs will not be prohibitive.
What funding is available?
While Theology and Religious Studies is not able to offer scholarships to students on these programmes, there may be external scholarships available. Please see the Scholarships and Funding Database to search for schemes you may be eligible for.
Please see here for more information on available postgraduate funding.