Literature, Theology and the Arts at Glasgow
Thinking of applying?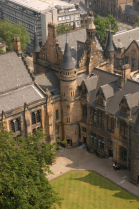 ‌
Literature, Theology and the Arts at Glasgow
Literature, Theology and the Arts at Glasgow (LTA) is an innovatory, multi-disciplinary space for the study of the intersection of religion and culture.
LTA hosts a fortnightly programme of seminars, open to staff, students and others interested in the vibrant field of literature, theology and the arts. The work of the LTA includes postgraduate students' research, collaborative publications, and conferences.
LTA was founded by Professor David Jasper. Although LTA's base is Theology and Religious Studies, within the School of Critical Studies, it has close links with other subject areas within the University of Glasgow, particularly English Literature and Art History.
While LTA's context is primarily Christian (and post-Christian), we also work in the areas of Judaism, Islam, Buddhism, Hinduism, contemporary Paganism, and Chinese Religions. No religious affiliation is required to be a part of LTA. Our context is both local – we work with Glasgow writers, galleries and artists – and international – we have links with scholars in Scandinavia, China, the USA and elsewhere.
LTA has close ties with the International Society for Religion, Literature and Culture, for which we are hosted the 2016 conference Lines in Sand. LTA was the inspiration for the founding of the Oxford University Press journal Literature and Theology, of which Professor Heather Walton is the editor.
To keep updated with the work of LTA, email critstudies-lta@glasgow.ac.uk or find us on Facebook.
Thinking of applying?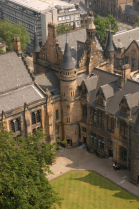 ‌