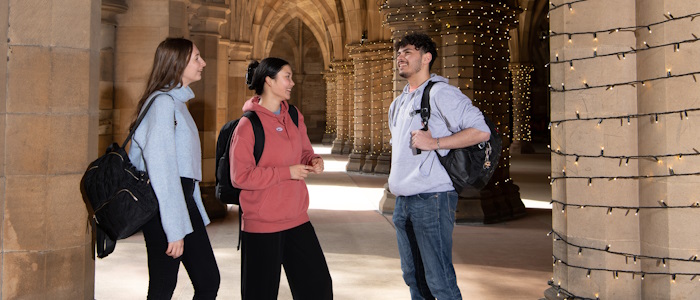 Study with LTA
Options for postgraduate study in Literature, Theology and the Arts at the University of Glasgow include taught degrees, degrees by research, and research degrees through creative practice.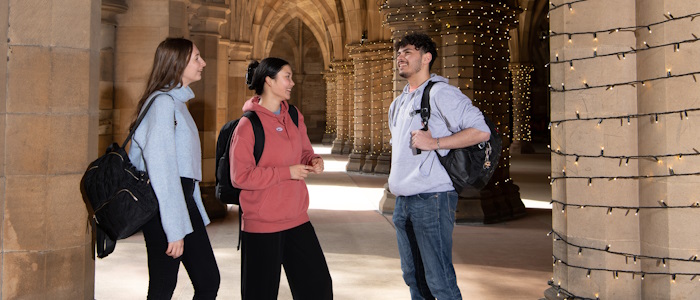 Degrees By Research
Students are supervised by one or two scholars with relevant subject specialism. Choosing a potential supervisor is the first step in the process of applying for a research degree: see interests of Literature, Theology and the Arts Staff. Many of our students benefit from co-supervision between subject areas within the School of Critical Studies and the College of Arts.
In studying for a research degree with Literature, Theology and the Arts, you will benefit from participation in our fortnightly programme of research seminars, our conferences and study days, and the support and social life of the vibrant SCS postgraduate community.
MPhil by 30,000 to 40,000 word dissertation. One year full time.
PhD by 80,000 to 100,000 word thesis. Three years full time.
See Postgraduate Research Opportunities for more information and contact details.
Current and Recent Students' PhD Topics
Titles of current and recently completed doctoral research projects include:
Clare Brown, Exploring the role of visual art and imagery in Victorian mission to southern Africa, 1840-1910
Deryl Davis, 'The Great Calvinist Poem': Romantic Epic, Lyric Theodicy, and Robert Pollok's The Course of Time
Nicola James, Jane Gardam: Religious Writer
Clare Radford, Narrative Activism and Theologies of Liberation
Chris Taylor, Up-staging God. From immanence to transcendence. How a hermeneutic of performance illuminates tensions in Christian theology and tragic encounters between God and humanity
Kathryn Wills, To what extent is the language of Jean-Luc's theological phenomenology helpful in examining the translations of W.B. Yeats' key poems by Yves Bonnefoy?