Theme and CFP
The Centre for Fantasy and the Fantastic is pleased to announce a call for papers for Glasgow International Fantasy Conversations (GIFCon) 2022 with the theme of 'Fantasy Across Media'.
Much of fantasy studies has focused on the genre's presence in literature, with histories and theoretical frameworks often either implicitly or explicitly centring the written word. In some cases, academic, critic, and fan responses to the genre outside of literature even go so far as to erase or question the possibility of the genre's existence in other media, perhaps most famously embodied in J.R.R. Tolkien's insistence in 'On Fairy-stories' that some media, such as drama, are fundamentally incompatible with fantasy. These types of responses fail to account for the medium-specific benefits and challenges that different media pose for depictions of the impossible, serving to establish hierarchies between media, exclude non-literary media from analyses of the genre, and potentially limit a full understanding of the genre's history.
Fantasy and the fantastic have had long, rich histories outside of literature, playing a central role in the development of theatre, film, and comic books, and celebrating a more recent boom on the small screen. Furthermore, from the innumerable reimaginings of the Arthurian tradition, to The Wizard of Oz, to manga and anime, to contemporary multimedia franchises and cinematic universes, fantasy texts have been integral to the history of transmedia storytelling, allowing their rich storyworlds to expand across multiple media. By examining fantasy with a focus on media, we find a genre shaped in distinct ways by the many different media and creative industries that produce it, with specific creative processes and varying cultural media traditions opening onto distinct forms of fantasy that may not be properly accounted for in fantasy studies' traditional focus on Anglophone literature.
GIFCon 2022 is a three-day virtual conference that seeks to examine the myriad narrative possibilities afforded by fantasy across media. We welcome proposals for papers relating to this theme from researchers and practitioners working in the field of fantasy and the fantastic across all media, whether within the academy or beyond it. We are particularly interested in submissions from postgraduate and early career researchers, and researchers whose work focuses on non-Anglocentric fantasy. We will also offer creative workshops for those interested in exploring how the creative processes of different media shape fantastic storytelling on a practical level.
We ask for 300-word abstracts for 20-minute papers. See our Suggested Topics list below for further inspiration.
Please submit a 300-word abstract and a 100-word bionote via this form by December 3rd 2021 at midnight GMT.
If you have any questions regarding our event or our CfP, please contact us at GIFCon@glasgow.ac.uk. Please also read through our Code of Conduct. We look forward to your submissions!
Abstracts
For speakers' bios and paper abstracts, see here.
Programme
The GIFCon 2022 Programme is available here.
Keynote Speakers


Marjorie Liu
is a former attorney and novelist, and is the
New York Times
bestselling author of the Monstress series, illustrated by Sana Takeda. She has also written for Marvel Comics, including Black Widow, X-23, and Astonishing X-Men. Marjorie teaches comic book writing at MIT, and divides her time between Boston, Massachusetts, and Tokyo, Japan.


Cáel M. Keegan is the Fulbright Canada Distinguished Research Chair of Arts and Social Sciences at Carleton University and Associate Professor of Women, Gender, and Sexuality Studies at Grand Valley State University. He is author of Lana and Lilly Wachowski: Sensing Transgender (University of Illinois Press, 2018) and co-editor of Somatechnics 8.1 on trans cinematic bodies and the JCMS In Focus dossier, "Transing Cinema and Media Studies." His writing has also appeared in Genders, Queer Studies in Media and Popular Culture, Transgender Studies Quarterly, Mediekultur, The Journal of Homosexuality, The Journal of Cinema and Media Studies, Film Quarterly, and FLOW. Currently, he serves as Special Editor for Arts and Culture at Transgender Studies Quarterly.




Matthew Sangster is Senior Lecturer in Romantic Studies, Fantasy and Cultural History at the University of Glasgow. His first monograph, Living as an Author in the Romantic Period, was published in 2021, and he has three edited collections due out this year: Institutions of Literature, 1700-1900 and Remediating the 1820s (both co-edited with Jon Mee) and David Bowie and the Legacies of Romanticism. He is a founding member of Glasgow's Centre for Fantasy and the Fantastic, has served on the Executive of the British Association for Romantic Studies for over a decade, co-edits the open access journal Romanticism on the Net and is one of the founding editors of the new Bloomsbury Academic Perspectives on Fantasy series (with Brian Attebery and Dimitra Fimi). In the field of Fantasy, he has published essays on Mervyn Peake, China Miéville and the power of imaginary cities; he is currently writing an introductory book on Fantasy with a focus on alterity, iteration, traditions and communities. He developed and teaches the Fantasy Across Media course for Glasgow's Fantasy MLitt, and supervises a range of really exciting doctoral projects in the field. In 2011, he co-curated the British Library exhibition The Worlds of Mervyn Peake with Zoë Wilcox; he is currently working with the British Library on a further Fantasy project.
Workshops
The GIFCon 2022 Workshops can be viewed here.
GIFCon 2022 Committee
Chair: Katarina O'Dette
Deputy Chair: Dr Taylor Driggers
Academic Staff Leads: Dr Robert Maslen and Dr Dimitra Fimi
Communications officer: Emma French
Social Media officer: Elena Pasquini
Administration officer: Grace Worm
Diversity and Accessibility officer: Mariana Rios Maldonado
Volunteers Coordinator officer: Halle Campise
Fantasy MLitt Liaison officer: Isabel Ferrari
GIFCon Committee Bios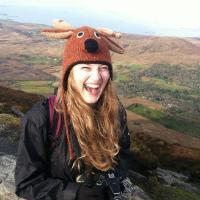 Katarina O'Dette (she/her) is a Film and Television Studies PhD candidate at the University of Nottingham whose research centres on fantasy television, genre studies, and media industry studies. She received a BFA in screenwriting from the University of Southern California and an MLitt in Fantasy from the University of Glasgow. She serves as a general editor on Mapping the Impossible: Journal for Fantasy Research. Her research can be found in Fantastika Journal, Slayage, A Shadow Within: Evil in Fantasy and Science Fiction, and Extrapolation.

Dr Taylor Driggers (he/him) holds a PhD from the University of Glasgow and is a part-time tutor in English Literature at Glasgow, where he has taught courses on fantasy at both undergraduate and postgraduate levels. His research explores the relationships between fantasy literature, queer desire and embodiment, and Christian theology, including works by Ursula K. Le Guin, Samuel R. Delany, Angela Carter, and Diane Duane, among others. He recently published his first monograph, Queering Faith in Fantasy Literature, the first book in Bloomsbury's Perspectives on Fantasy series. Find out more at his website: https://taylor-driggers.com/


Dr Rob Maslen (he/him) is Senior Lecturer in English Literature and co-Director of the Centre for Fantasy and the Fantastic at the University of Glasgow. He began his career as an early modernist, publishing two monographs on the early English novel and Shakespeare's comedies and editing Sir Philip Sidney's Apology for Poetry. In 2015 he founded the MLitt in Fantasy at Glasgow, since when he has written mostly on fantasy, including essays and talks on anime and Franco-Belgian comics. His editions of the poetry of Mervyn Peake are published by Carcanet, and he blogs at The City of Lost Books
(https://thecityoflostbooks.glasgow.ac.uk/).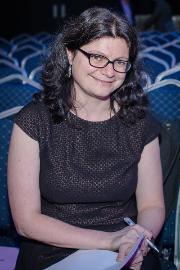 Dr Dimitra Fimi (she/her) is Senior Lecturer in Fantasy and Children's Literature and co-Director of the Centre for Fantasy and the Fantastic at the University of Glasgow. She has published two award-winning monographs on J.R.R. Tolkien and on Celtic-inspired children's fantasy, and she has co-edited original manuscripts by Tolkien on linguistic invention. She blogs at: http://dimitrafimi.com/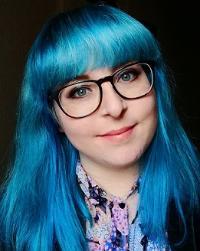 Emma French (she/her) is a 1st year SGSAH-funded PhD student at the University of Glasgow, researching how Dungeons & Dragons (D&D) consolidates our notions of fantasy, while enabling players to subvert established genre conventions. Her work addresses D&D's treatment of race, gender, and sexual orientation; and looks at how players are using the game to address and repair the problematic legacies present within fantasy genre-culture. She graduated from Oriel College, University of Oxford, in 2015, and from the University of Glasgow with an MLitt in Fantasy in 2019. Her favourite fantasy authors include R.F Kuang, S.A. Chakraborty, and Silvia Moreno Garcia.

Elena Pasquini (They/Them) is an Italian scholar in Comparative Literature. They studied English and Japanese at the University of Florence. They moved to Scotland for 8 years studying at the University of Aberdeen where they expanded the passion of literature with philosophy and visual art and later obtained their Master at the University of Glasgow. The love for words and visual arts drove them to focus their studies in graphic novels, fumetti, manga (マンガ/漫画) and manhwa (만화). In particular in the use of monsters in various cultures, the act of eating and what it means to be human.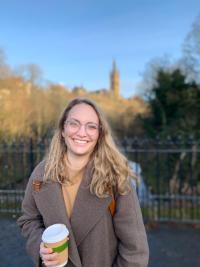 Grace Ann Thomas Worm (she/they) is a 3rd year PhD researcher on Female Fantasy in Tamora Pierce's fantasy world of Tortall at the University of Glasgow where she runs the Intersectional Fantastika reading group, is a Vice Editor for the student journal Mapping the Impossible, and a core member of the Centre for Fantasy and the Fantastic and moderator of its Discord server. Grace is an English Literature International Bachelorette accredited secondary teacher who has taught across the U.S. This is her second GIFCon. Her teaching experience and research interests and publications cover fantasy, gender, race, class, ecology, YA, comics, video games, worldbuilding, neo-medievalism, poetry, theatre, and speculative fiction.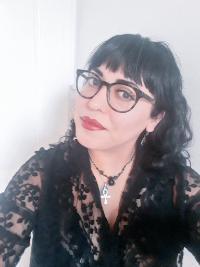 Mariana Rios Maldonado (she/her) completed her undergraduate degree at the Autonomous University of Zacatecas, Mexico and her masters at Berlin's Freie Universität. Her research focuses on the influence of Germanic culture in contemporary literature, Germanophonic fantastic literature, and J.R.R. Tolkien's literary production. Mariana is currently a PhD candidate in at the University of Glasgow researching ethics and Otherness in Tolkien's Middle-earth Narratives, funded by Mexico's National Council for Science and Technology and its National Foundation for Fine Arts and Literature. She is the Equality and Diversity Officer for the University of Glasgow's Centre for Fantasy and the Fantastic.
Halle Campise (she/her) graduated from Texas A&M University with a Bachelor of Arts in English Literature in 2016 and a Master of Science in Business in 2017. She recently completed an MLitt in Fantasy Literature from University of Glasgow and will graduate in 2022. Her research interests include transmedia narrative adaptations, ecocriticism, literary methods of secondary worldbuilding, and narrative craft. She is the Volunteer Coordinator for University of Glasgow's GIFCon Committee.
Isabel Ferrari (she/her) graduated in 2021 from the University of Glasgow with a Joint Honours Degree in English and Comparative Literature, and she is completing an MLitt in Fantasy Literature from the University of Glasgow. Her research interests include modern fantasy literature, transmedia fantasy, and mythology and folklore in fantasy. She is currently working on her Masters dissertation on representation in actual play RPG shows. She is the MLitt Liaison for the University of Glasgow's GIFCon Committee.
A huge thank you to our amazing volunteers for GIFCon 2022. We literally could not run without volunteers who share our love and enthusiam for fantasy conversations. Thank you star volunteers! Listed in alphabetical order:
Amy Richmond
Anadhika Bhasin
Ciara Higgins
Hannah Barton
Hannah Morley
Isabelle Gebhart
Liz Weis
Maggie White
Rachel Milne
Robin Daly
Rowan McCormick
Samantha Godsick
Shannon Carroll
Suguru Ikeda