UofG project will investigate impact of touch deprivation on deafblind community
Published: 11 March 2021
A University of Glasgow collaborative research project will investigate the impact of touch deprivation on the deafblind community during the Covid pandemic.
A University of Glasgow collaborative research project will investigate the impact of touch deprivation on the deafblind community during the Covid pandemic.
The Touch Post-Covid 19 project – involving Arts and Quantum Technologies researchers – is funded by the Arts and Humanities Research Council as part of the UK Research and Innovation rapid response to Covid-19. The project is part of the University's new ARC (Advanced Research Centre).
The researchers will also investigate sense perception as experienced by individuals with audio visual impairment. They hope to document the social experience of deafblind communities during Covid and develop strategies and new technologies to help facilitate safe and reliable communication and perceptual interaction with their surroundings.
Ultimately, the 18-month long project feeds into ongoing research on how different experiences of touch might reshape audio-visual art practices and further inform the development of communication tools and strategies to aid accessibility for deafblind people.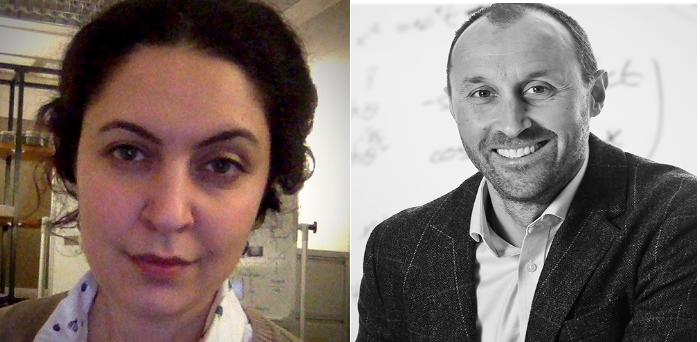 Dr Azadeh Emadi of the College of Arts' School of Culture & Creative Arts, who is the project's principal investigator, said: "Covid-19 has acutely heightened our awareness of and restrained us from using the sense of touch. Touching is now considered to threaten lives, but it remains a vital connection to the world for those deafblind people.
"For deafblind communities, who rely on touch to navigate the world, the fear of touch and intimacy in post-Covid society is likely to continue to impose new challenges and increases social isolation for deafblind communities.
"But we also feel that society as a whole can learn from the deafblind communities about how to navigate a world where we are limited to social interactions due to Covid 19. We also hope to use our research to learn from deafblind experiences on how to make our society better and more inclusive post-Covid 19. Equally creative audio-visual tools and methods are important to both understand deafblind experiences and to improve our new society post this global pandemic."
Professor Daniele Faccio, Professor of Quantum Technologies at the College of Science and Engineering's School of Physics & Astronomy, said: "We hope to develop new contactless technologies assisted by artificial intelligence to help facilitate safe and reliable interactions for the deafblind community.
"The plan is to use some of the technology currently being developed on another project at the University of Glasgow to create unobtrusive (e.g., could be a button on a shirt) sensing technology which will be able to "read" the surrounding environment and then provide haptic or touch cues for deafblind individuals.
"The important thing for us is that this new technology will be co-created directly with members of the deafblind community."
The researchers at the University of Glasgow are working in partnership with both Deafblind UK and Deafblind Scotland on the Touch Post-Covid 19 project.
Stephen Conway, Chief Executive, Deafblind UK, said: "We believe this is an important research topic as our everyday experiences of the Government's measures to limit the spread of the virus has had a disproportionate impact on many in the Deafblind community who cannot communicate with others and maintain social distancing."
Gillian Mooney, Development Officer, Deafblind Scotland, said: "We hope through this partnership with the University of Glasgow, we can increase awareness of dual sensory impaired individuals and in turn improve their quality of life. The possibility of new tools and strategies to benefit the deafblind community across the UK is exciting and invaluable. We also know that our members and their experiences have much to offer the academic and wider community."
This is one of the first projects from the new "Human Augmentation Lab". The Lab will be housed within the ARC, the University's £113M new flagship research building, which is due to open in Spring 2022.
Professor Andrew Tobin, Director of the ARC said: "It is fantastic to see that the ARC is already helping to stimulate new collaborations before it has opened. New conversations, sharing ideas and working in collaboration to address societal challenges is a priority of the University's research strategy and the ARC. By working together with external partners and utilising the expertise of our academic disciplines we can create solutions with real societal impact."
Issy McGrath member and trustee on the board of Deafblind Scotland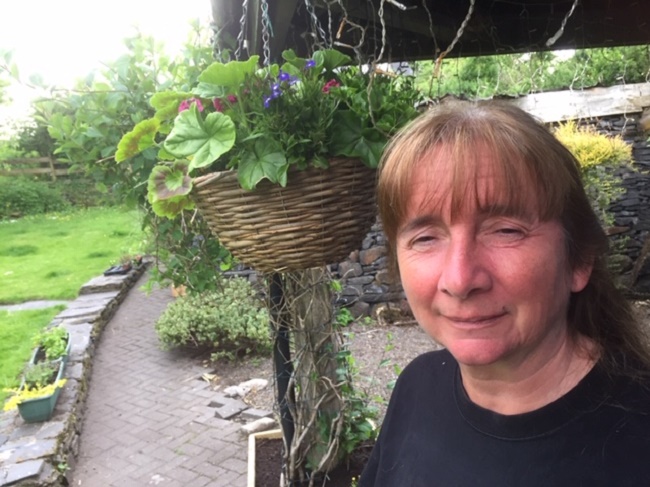 Issy has Usher syndrome, a condition that affects both hearing and vision. Issy was born severely deaf, becoming completely blind later in life. This sensory deprivation meant that she had to learn to interact and navigate her surroundings in a different way, through touch.
Issy said: "Using my sense of touch through reaching out into my surroundings reveals a massive amount of information to my mind, something I didn't appreciate before I went blind. Touching a wall to let me know where I am in my living room; matching socks by the feel and texture of the fabric; taking someone by their hand thereby getting a sense of what that person might be like; using my cane to follow the line of a wall and find my way to the swimming pool. Touch is my interface to the world.
"It never occurred to me that in my lifetime I would also find myself in a position where I am terrified to touch anything. Since the pandemic came along I have now lost three senses: hearing, sight and, now most importantly, my sense of touch.
"Two metre social distancing, twice as far as I can reach. It's a very lonely place to be. I'm excited to be involved in this project, highlighting the challenges that face the deaf-blind community in these difficult times"
Issy McGrath took part in a University of Glasgow's In Touch online exhibition and her video can be viewed by clicking on this webpage.
---
The Advanced Research Centre
ARC (Advanced Research Centre) will be the creative and collaborative heart of research at the University of Glasgow, with the name symbolic of the building's goals to bridge the boundaries between research, cross subject collaboration and true societal impact. More can be viewed here by clicking on this webpage.
In Touch Exhibition
In Touch, was part of the 2020 Being Human Festival held in November last year. Two members of Deafblind Scotland presented works in the exhibition.
Here is the link to the archived exhibition for more information: https://www.gla.ac.uk/colleges/arts/aboutus/events/being-human-festival/intouchexhibition/
About the Arts an Humanities Research Council
The Arts and Humanities Research Council (AHRC), part of UK Research and Innovation (UKRI), funds internationally outstanding independent researchers across the whole range of the arts and humanities: history, archaeology, digital content, philosophy, languages and literature, design, heritage, area studies, the creative and performing arts, and much more. The quality and range of research supported by AHRC works for the good of UK society and culture and contributes both to UK economic success and to the culture and welfare of societies across the globe.
You can find out more information via our website or following us on Twitter at @ahrcpress or Facebook at AHRC
First published: 11 March 2021