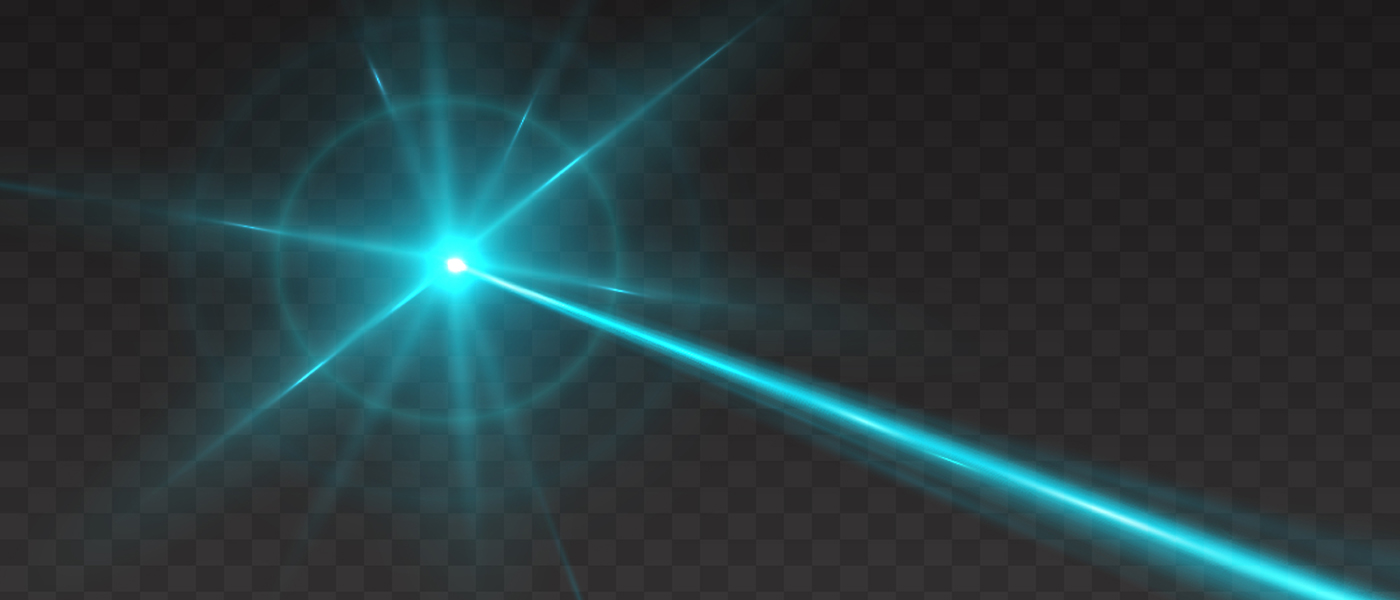 The Masters in Theoretical Physics provides an understanding of the principles and methods of modern physics, with particular emphasis on the theoretical aspects of the subject, and at a level appropriate for a professional physicist.
Why this programme
Dr Nicolas Labrosse, Theoretical Physics
This programme is accredited by the Institute of Physics. Accredited MSc programmes automatically meet the master's level education requirement for Chartered Physicist (CPhys) status. To fully meet the educational requirements for CPhys graduates must also possess an IOP accredited undergraduate degree or equivalent.
The School plays a leading role in the exploitation of data from the Large Hadron Collider, the world's largest particle accelerator at CERN.
The School of Physics and Astronomy is highly active in research and knowledge transfer projects with industry. Our Masters students have regular opportunities to engage with our industrial collaborators through informal visits, guest lectures and workshops.
You will also benefit from our membership of the Scottish Universities Physics Alliance. The alliance brings together internationally leading physics research across Scotland to form the largest physics grouping in the UK.
You will gain the theoretical, observational and computational skills necessary to analyse and solve advanced astrophysics problems, providing you with an excellent foundation for a career of scientific leadership in academia or industry.
You will develop transferable skills that will improve your career prospects, such as project management, team-working, advanced data analysis, problem-solving, critical evaluation of scientific literature, advanced laboratory and computing skills, and how to effectively communicate with different audiences.
You will benefit from direct contact with our group of international experts who will teach you cutting-edge physics and supervise your projects.
This programme has a September and January intake*.
*For suitably qualified candidates
Programme structure
Modes of delivery of the MSc in Theoretical Physics include lectures, seminars and tutorials and allow students the opportunity to take part in lab, project and team work.
The programme draws upon a wide range of advanced Masters-level courses. You will have the flexibility to tailor your choice of optional lecture courses and project work to a wide variety of specific research topics and their applications in the area of theoretical physics.
Core courses include
Optional courses include
Programme alteration or discontinuation
The University of Glasgow endeavours to run all programmes as advertised. In exceptional circumstances, however, the University may withdraw or alter a programme. For more information, please see: Student contract.
Career prospects
Career opportunities include academic research, based in universities, research institutes, observatories and laboratory facilities; industrial research in a wide range of fields including energy and the environmental sector, IT and semiconductors, optics and lasers, materials science, telecommunications, engineering; banking and commerce; higher education.
Fees & funding
Tuition fees for 2021-22
MSc
UK
International & EU
Deposits
International applicants are required to pay a deposit of £1000 when an offer is made.
Deposits terms & conditions
The University requires a deposit to be paid by International applicants in receipt of an offer to this programme and who require a Certificate of Acceptance for Studies (CAS) from the University in order that they can apply for a student visa. This is required where the programme is competitive and the deposit is required in order to demonstrate your commitment to attend the programme should you meet all the conditions of your offer.
If you are made an offer for this programme the University will write to you and request a deposit with information on how to pay your deposit and the deadline for making the deposit payment. Please note that if you are unable to pay a deposit because you are planning to fund your studies through an official financial sponsor then you should upload a copy of your scholarship application or award letter to your application by the deadline date.
The following guidelines will apply in determining whether or not a deposit will be refunded. Where the deposit is refunded, a 10% handling fee will be deducted.
Deposits WILL be refunded to applicants under the following circumstances:
Where the University is unable to offer you a place.
Where the applicant has personal circumstances such as illness, bereavement or other family situations that has prevented them coming to the UK. Medical or other proof may be requested.
Applicant can prove that they have applied for a visa to attend the University of Glasgow, but the VISA has been refused. The applicant must have shown 'real intent' to study at the University of Glasgow but has been unable to obtain their visa.
Applicant does not meet his / her conditions of offer: this may be academic or language test requirements. Satisfactory evidence must be uploaded to the student's online application to prove that they have not met the conditions of their offer (note that applicants who do not meet the language condition of their offer must show reasonable attempt to meet this, i.e. they must provide a language test which was taken after the date that the deposit was paid).
Deposits WILL NOT be refunded to applicants under the following circumstances:
Applicant decides to go to another institution.
Applicant cannot be released from work to study at the University of Glasgow.
Applicant does not send completed documentation as requested in the condition of the offer: this may be required in order to prove that the offer has not been met for academic or language test conditions - failure to respond to requests for this information will result in no refund.
Applicant has not secured funding to attend the University of Glasgow: this may be as a result of not being successful in applications for scholarships, OR simply not having sufficient funds in bank at time of visa application. This condition will apply unless it can be proven that there are clear mitigating circumstances which have significantly changed the applicant's position since the time of application.
Applicant has requested a deferral – in this situation, if a deferral is granted, the University will retain the deposit and credit it against the applicant's account for securing their place for the following year of entry. Please note that some highly competitive programmes do not allow applicants to defer.
Refund requests must be made within 60 days of the programme start date stated on your offer letter: requests made after this date will be subject to discretion.
Additional fees
Fee for re-assessment of a dissertation (PGT programme): £370
Submission of thesis after deadline lapsed: £350
Registration/exam only fee: £170
Fee information is subject to change and is for guidance only
Entry requirements
A 2.1 Honours degree in Physics or a related subject.
International students with academic qualifications below those required should contact our partner institution, Glasgow International College, who offer a range of pre-Masters courses.
English language requirements
Important information for entry in Autumn 2020 and January 2021
For applicants whose first language is not English, the University sets a minimum English Language proficiency level.
International English Language Testing System (IELTS) Academic module (not General Training)
overall score 6.5
no sub-test less than 6.0
or equivalent scores in another recognised qualification:
Common equivalent English language qualifications
All stated English tests are acceptable for admission for both home/EU and international students for this programme:
ibTOEFL: 90; no sub-test less than:

Reading: 20
Listening: 19
Speaking: 19
Writing: 23

CAE (Cambridge Certificate of Advanced English): 176 overall; no sub-test less than 169
CPE (Cambridge Certificate of Proficiency in English): 176 overall; no sub-test less than 169
PTE Academic (Pearson Test of English, Academic test): 60; no sub-test less than 59
Trinity College London Integrated Skills in English: ISEII at Distinction with Distinction in all sub-tests
For international students, the Home Office has confirmed that the University can choose to use these tests to make its own assessment of English language ability for visa applications to degree level programmes. The University is also able to accept an IELTS test (Academic module) from any of the 1000 IELTS test centres from around the world and we do not require a specific UKVI IELTS test for degree level programmes. We therefore still accept any of the English tests listed for admission to this programme.
Pre-sessional courses
The University of Glasgow accepts evidence of the required language level from the English for Academic Study Unit Pre-sessional courses. We also consider other BALEAP accredited pre-sessional courses:
FAQs
What do I do if...
my language qualifications are below the requirements?
The University's English for Academic Study Unit offers a range of Pre-Sessional Courses to bring you up to entry level. The course is accredited by BALEAP, the UK professional association for academic English teaching; see Links.
my language qualifications are not listed here?
Please contact the Recruitment and International Office using our enquiry form
For further information about English language requirements, please contact the Recruitment and International Office using our enquiry form
International students
We are proud of our diverse University community which attracts students and staff from over 140 different countries.
How to apply
To apply for a postgraduate taught degree you must apply online. We cannot accept applications any other way.
Please check you meet the Entry requirements for this programme before you begin your application.
Documents
As part of your online application, you also need to submit the following supporting documents:
A copy (or copies) of your official degree certificate(s) (if you have already completed your degree)
A copy (or copies) of your official academic transcript(s), showing full details of subjects studied and grades/marks obtained
Official English translations of the certificate(s) and transcript(s)
One reference letter on headed paper
Evidence of your English Language ability (if your first language is not English)
Any additional documents required for this programme (see Entry requirements for this programme)
A copy of the photo page of your passport (Non-EU students only)
You have 42 days to submit your application once you begin the process.
You may save and return to your application as many times as you wish to update information, complete sections or upload supporting documents such as your final transcript or your language test.
For more information about submitting documents or other topics related to applying to a postgraduate taught programme, check Frequently Asked Questions
Guidance notes for using the online application
These notes are intended to help you complete the online application form accurately; they are also available within the help section of the online application form.
If you experience any difficulties accessing the online application then you should visit the Application Troubleshooting/FAQs page.
Name and Date of birth: must appear exactly as they do on your passport. Please take time to check the spelling and lay-out.
Contact Details: Correspondence address. All contact relevant to your application will be sent to this address including the offer letter(s). If your address changes, please contact us as soon as possible.
Choice of course: Please select carefully the course you want to study. As your application will be sent to the admissions committee for each course you select it is important to consider at this stage why you are interested in the course and that it is reflected in your application.
Proposed date of entry: Please state your preferred start date including the month and the year. Taught masters degrees tend to begin in September. Research degrees may start in any month.
Education and Qualifications: Please complete this section as fully as possible indicating any relevant Higher Education qualifications starting with the most recent. Complete the name of the Institution (s) as it appears on the degree certificate or transcript.
English Language Proficiency: Please state the date of any English language test taken (or to be taken) and the award date (or expected award date if known).
Employment and Experience: Please complete this section as fully as possible with all employments relevant to your course. Additional details may be attached in your personal statement/proposal where appropriate.
Reference: Please provide one reference. This should typically be an academic reference but in cases where this is not possible then a reference from a current employer may be accepted instead. Certain programmes, such as the MBA programme, may also accept an employer reference. If you already have a copy of a reference on letter headed paper then please upload this to your application. If you do not already have a reference to upload then please enter your referee's name and contact details on the online application and we will contact your referee directly.
Application deadlines
September 2020
Application deadlines for PG Taught programmes commencing September 2020 have been extended, where vacancies are available:
International applicants: 10 August 2020 (Exceptions apply for certain high demand programmes.)
UK/EU applicants: 31 August 2020
November 2020
Application deadlines for PG Taught programmes now commencing November 2020 have been extended, where vacancies are available:
International applicants: 28 September 2020 (Exceptions apply for certain high demand programmes.)
UK/EU applicants: 19 October 2020
January 2021
Application deadlines for PG Taught programmes now commencing January 2021 have been extended, where vacancies are available:
International applicants: 27 November 2020 (Exceptions apply for certain high demand programmes.)
UK/EU applicants: 15 December 2020
Application deadlines (January 2020 intake)
The application deadlines for the January intake programmes are:
International applications (non-EU): 22 November 2019
UK and EU applications: 15 December 2019
ATAS: Academic Technology Approval Scheme
Please note that this programmes in this subject at Masters level require ATAS. If you require a visa to study in the UK then you will need to apply for an ATAS certificate before applying for your visa or extension of stay, allowing at least four weeks (20 working days) in order to obtain it.
The Academic Technology Approval Scheme (ATAS) was introduced on 1 November 2007. It is used to help stop the spread of knowledge and skills that could be used in the proliferation of weapons of mass destruction (WMD) and their means of delivery. This is in common with other governments around the world.
The ATAS is designed to ensure that people who are applying to study certain sensitive subjects in the UK do not have links to WMD programmes.
Apply now
More information about this programme
Related programmes